Interoperability, Data Exchange Help Transform Post-Acute Care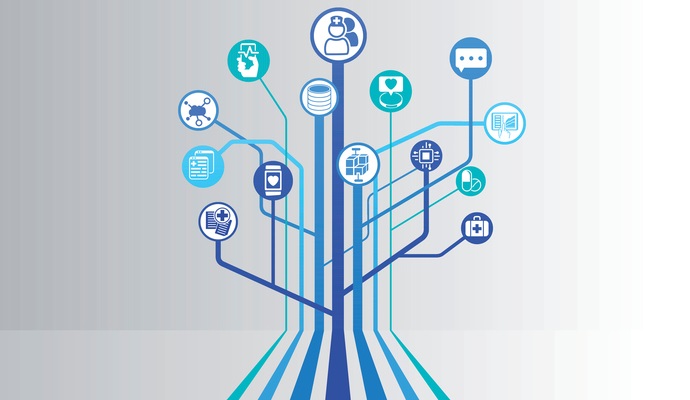 - Developing a seamless, interoperable health IT infrastructure that meets the data exchange needs of a network of post-acute care facilities is a daunting task for a healthcare organization, especially one as large as Consulate Health Care (CHC).  With hundreds of sites and a focus on care coordination with acute care partners, CHC had to choose carefully when investing in an EHR platform and building health information exchange capabilities into a complex ecosystem running everything from laptops to iPods.
Consulate Health Care's Chief Information Officer Mark Crandall is keenly aware of the challenges that a post-acute provider faces in a health IT world that is heaping federal mandates onto the heads of physicians and hospitals.  Crandall sat down with HealthITAnalytics to discuss the impact of interoperability on CHC's mission and how providers across the care continuum can partner to bring patients the quality services they deserve.
What are some of the infrastructure challenges you've been facing as you upgrade with analytics and care coordination in mind?
One of the projects currently underway is actually moving to one EHR platform for all 210 care centers.  That's a pretty big job.  At the moment, we're concentrating on the infrastructure that's required to support point-of-care devices and EHRs and telehealth.  We've been working on making sure all our buildings have full Wi-Fi coverage, because every new device that is being deployed in our care centers is on a Wi-Fi network.  Some of our buildings were built 40 years ago, and it just made a lot more sense to blanket them with Wi-Fi coverage than it would be to do the more traditional network drops for computers and so that laptops can be plugged into a wall.
The cloud based infrastructure that we've chosen for our EHR platform will serve us best from an analytics standpoint as well as provide the uptime that we need.  We have so many different devices that have to be connected: we use everything from an iPod Touch that will run the EHR's mobile platform to mini iPads and laptop computers.
READ MORE: Healthcare Artificial Intelligence, Cognitive Tools Bring Big Investments
Some of the third party doctors that come in and do rounds are obviously bringing in their iPhones.  They travel with them wherever they go, and so we need to be able to be able to onboard those devices very quickly and allow them to have secure access to the data that they need and only the data that they need.  The mobile devices are definitely going to outnumber the laptops as we move forward.
As a post-acute care provider, how do you handle the influx of patient data from multiple care partners?
Our residents and patients will have interacted with several different providers along the continuum of care before they came to our skilled nursing facility.  So one of the biggest challenges right now is how we become interoperable with all of these different providers.  EHRs don't really talk to each other very fluently, and that's a real challenge now.  And yes, there has been some real push from a compliance standpoint for meaningful use as we get deeper into Stage 2 and as we move forward in Stage 3 and 4.
As we get through those various phases, it's going to make more and more sense how that data is consumed.  Right now, we're just faxing each other.  Providers are faxing us data, and it's very difficult to actually consume that data in a really meaningful way.  I know that that's going to change as the technology evolves and the vendors are forced to be more interoperable.  This is going to be a huge benefit for us, because then the data can actually be consumed and tagged to the right patient, rather than just sitting in an inbox.
Has meaningful use helped increase data exchange and the flow of information across the care continuum?
READ MORE: Data Mining, Big Data Analytics in Healthcare: What's the Difference?
Meaningful use is kind of an important driver for us.  We are helping our acute providers in their meaningful use attestations.  There is a percentage of patients that need to be electronically referred to a skilled nursing facility, for example.  That helps them quality for meaningful use attestation, but it doesn't get us to where we can use that data to provide better care.  So that's really what I'm looking for.
We are putting in the technology and the portals in so that our acute care partners are able to send that electronic record over for us to receive, and then tag to a patient or a resident that is going to be staying with us.  So that's how we're helping.  We've got to do that, because we need to show that we're a preferred provider in the space, and one of the ways that we can do that is to make sure that we're as interoperable as we can be.
How can acute care providers work with post-acute providers to improve interoperability and ensure the continuity of patient care across all settings?
We're all very, very focused on the best care for our patients and our residents.  The more proactive we can be in working together to transition that data from one provider to another along that continuum of care, the better off we're all going to be.
We are making strides to reach out in the communities that we serve and to the hospital systems to say we are ready to accept a continuity of care document (CCD) or that our EHR is HL7 compliant and can electronically accept all of the data that we would need to have in order to best care for that patient.  It's so much different now than it was just ten years ago.  We can do so much more if we have the right data as quickly as possible.  So we're trying to get the word out that this is one of our top priorities from an IT standpoint.  We want to be as interoperable with these providers as possible.
READ MORE: Decoding 10 More Top Healthcare Big Data Analytics Buzzwords
We want to keep our patients comfortable and get them the care that they need in the environment where they are comfortable.  Sometimes that means using a telehealth consult with a doctor to determine if hospitalization is crucial at this time, or if there are things that practitioners can do right there at their bedside and keep them comfortable, so that they don't have to be moved out of the comfort of their room.  I think it's just a matter of keeping those lines of communication open.