What Does the "Internet of Things" Mean for Healthcare?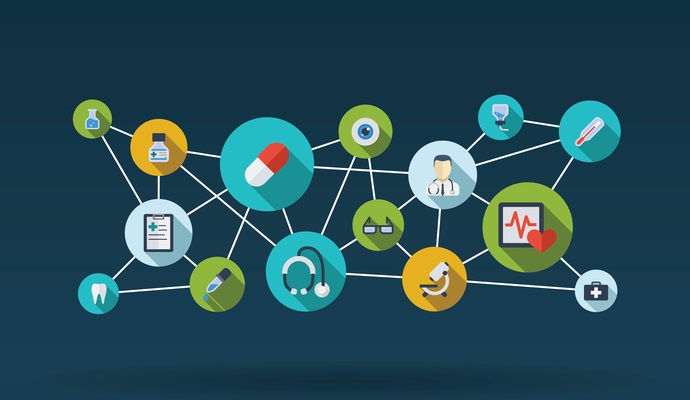 How can healthcare harness the Internet of Things for richer clinical analytics and population health management?
- The "Internet of Things" may seem like yet another vaguely visionary buzzword, but it has a very specific meaning for the future of interoperability and connected devices.  It is a term that describes how "smart" objects, as opposed to computer access points, are linked together to share data that enables the automation of certain tasks.  In terms of healthcare, the Internet of Things (IoT) could be defined as the interplay between bedside monitors, smartwatches and fitness trackers, implanted medical devices, and any other object that transmits or receives a signal containing data that must be accessed or stored somewhere else.
Viewing data interoperability through the lens of the Internet of Things may have major implications for the way health IT systems are designed and executed in the future, but why should healthcare providers care about the IoT right now?
For one thing, it's already here.  A widely-cited Gartner report from 2013 predicts that the Internet of Things will include 26 billion devices by 2020, driving $1.9 trillion in global economic value through improved targeting for sales and services.  An Economist Intelligence Unit report from June of 2013 states that 75% of companies worldwide are actively exploring or beginning to use IoT technologies, and 96% of senior executives expect the IoT will be an integral part of business functions within the next three years.
For healthcare, it means changing the very definition of "data analytics" to something much broader, richer, and deeper.  While healthcare organizations currently base most of their clinical and financial analytics on traditional data sources like EHR documentation, claims data, and lab results, others are starting to integrate behavioral data from shoppers' credit cards or sleep data from fitness trackers and smartphone check-ins on social media, adding a new dimension of object-based activity to their data pools.  Remote monitoring from internet-connected prescription bottles, Bluetooth-connected scales, or blood glucose monitors harness the ubiquitous power of WiFi to bring rich data on basic, everyday patient behaviors to providers.
This data, stored in the cloud and monitored by intelligent systems that can flag anomalies and generate alerts almost instantaneously, can be used to automatically trigger prescription refill alerts, text message reminders to watch sugar intake, or even a call from a human care coordinator when something seems out of joint.  Providers can easily and quickly head off potential complications, predict negative behaviors, or prevent the exacerbation of symptoms that may lead patients to end up in the emergency department.
Healthcare has been headed in this direction for quite some time, and it might not seem important to give it a special name.  But as the IoT advances into the continuum of care, it will bring with it an additional layer of governance challenges, from ensuring data security to establishing a code of ethics about the constant, pervasive environment of information collection.  Interoperability remains a primary challenge for all healthcare systems, including the basic foundational components of the EHR, and must be addressed before the IoT can truly permeate the healthcare industry.
As connected medical devices continue their march towards integration and providers establish more robust data analytics infrastructure that can harness patient-generated data of all shapes and sizes, the Internet of Things will grow slowly, quietly, and inescapably around us, allowing providers to generate actionable insights on a scale and level of sophistication never possible before.   For those healthcare providers who take the time now to understand and embrace the Internet of Things, the promise of an interconnected, patient-centric, smoothly automated healthcare ecosystem seems more attainable than ever before.