Intermountain, Stanford Partner for Precision Medicine, Genomics
Precision medicine is about to get a big boost west of the Rockies as Stanford Medicine and Intermountain Healthcare announce a new partnership.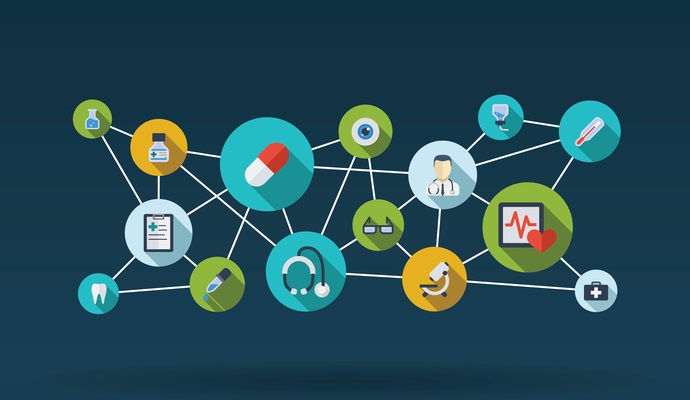 - Stanford Medicine and Intermountain Healthcare have announced a new precision medicine partnership that will harness the power of advanced genomics and medical research to bring personalized treatments directly to the point of care.
The partnership, which pairs Intermountain's Precision Genomics Core Laboratory program with researchers from the Stanford Genome Technology Center (SGTC), will focus on identifying new biomarkers for diagnosis and treatment, as well as determining the benefits of integrating molecular analysis into clinical care.
"We are pleased Intermountain Precision Genomics is collaborating in the area of genome technology with Stanford Medicine, one of the nation's finest academic research centers," said Terri Kane, Vice President of Intermountain Healthcare's Southwest Region.
"This research partnership has the potential for a direct and very positive impact on our ability to extend the lives and improve the quality of life for patients with advanced cancer among other health issues."
Lincoln Nadauld, MD, PhD, Executive Director of Precision Medicine and Precision Genomics at Intermountain Healthcare, added, "The research agreement allows for the joint development of innovative technologies to enable clinical research focused on precision medicine and directly address critical questions in precision health."
"Likewise, this will provide Stanford with an invaluable opportunity to conduct clinical population-based studies that will accelerate adoption of precision health."
The program is part of an ongoing collaboration between Intermountain and Stanford Medicine, which have combined their research resources to address critical patient issues such as heart disease, cancer, and cognitive function.
In January, the two organizations announced a $3.75 million funding pool for research initiatives addressing cancer and cardiovascular disease, clinician training and education, and patient-centered care delivery.
Intermountain has committed to delivering $1.25 million in grant money to Stanford Medicine for clinical research projects, which Stanford School of Medicine will match. Intermountain will add another $1.25 million to cover operational expenses and additional projects over the next five years.
Intermountain is also a pilot site for Stanford's ambulatory ICU project, which hopes to reduce the severity and impact of chronic diseases among high-risk patients, and has helped to establish a clinical leadership program at Stanford. The partners are also discussing plans to swap residents and fellows in order to help providers share best practices and learn from each other.
"The expansion and deepening of our relationship with Intermountain will help speed the development of new approaches and processes that should have direct, positive impacts on the delivery of patient care," said Mariann Byerwalter, interim president and CEO of Stanford Health Care.
"Our collaboration will lead to higher quality and improved outcomes for both Stanford and Intermountain patients, and will be translated into models that can be adopted by health care organizations across the country and around the world."
The new precision medicine collaboration will complement the rapidly rising number of projects with advanced genomics at their core. In addition to the work of the national Precision Medicine Initiative, which hopes to gather one million participants to develop one of the largest patient databanks to date, individual academic and research institutions have eagerly embraced the idea of bringing tailored treatments to the bedside.
From Boston to Philadelphia to New York to California, major health systems including Geisinger Health, Kaiser Permanente, and the Icahn School of Medicine at Mount Sinai are developing precision medicine and genomics programs that will take advantage of falling prices and new breakthroughs in next-generation sequencing techniques.
Intermountain Precision Genomics already providers genetic sequencing of solid tumors, which helps clinicians understand the individual mutations within a patient's DNA that may respond better to certain personalized treatments.
"It is an incredibly exciting opportunity to see some of the most advanced scientific approaches and technologies applied in clinical settings at Intermountain, said Nadauld.
"It confirms that we are capable of leveraging important innovations in biomedical research for the good of our patients. The community support for everything that we are doing here at Intermountain has been tremendous in the past, and we have no doubt that it will continue."