IBM Watson, Boston Children's Kick Precision Medicine into Gear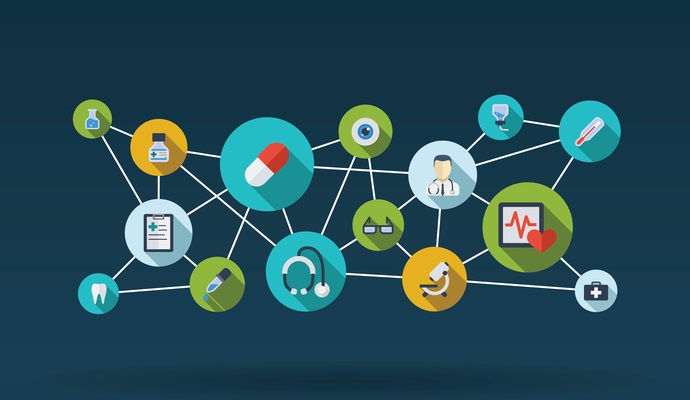 - College students aren't the only ones moving into their new Boston-area digs this season as the school year gets under way. The brand new IBM Watson Health division opened the doors to its Cambridge offices today, announcing a slew of new partnerships and programs aimed at improving population health management and precision medicine with the help of cognitive computing and big data analytics.
Columbia University Medical Center and Boston Children's Hospital are among the first provider organizations to take Watson's clinical decision support capabilities for a test drive.
While Columbia's Herbert Irving Comprehensive Cancer Center will focus on using Watson's Genomic Analytics platform to identify cancer-related mutations and apply innovative treatments, Boston Children's Hospital will apply the supercomputer's cognitive computing abilities to the complex world of pediatric care.
"We really see the promise of a future where we're able to unlock the walls of all the expertise we have in pediatrics, and allow providers to have greater access to the rest of the world," said Jean K. Mixer, MBA, VP of Strategy and Digital Health and Boston Children's to HealthITAnalytics.com in an interview from Watson's new global headquarters. Boston Children's will integrate Watson's capabilities into its OPENPediatrics platform, an effort to bring deep and effective clinical knowledge to a worldwide community of pediatric care providers. "For us, this is a very exciting opportunity to expand our reach to children across the globe, and do it at scale."
"The promise of clinical decision support like what we have created with OPENPediatics is that you can download that expertise into software and share it globally," she continued. "Not only does that increase exponentially the number of children you can provide for, but it also allows for much more rapid transfer of innovation around the world."
READ MORE: Big Data, Interoperability Top Black Book's Trends for 2017
Watson has gone through rigorous clinical training at several top healthcare institutions over the past few years, as it completes its transition from game show novelty to a fully operationalized engine for a variety of plug-and-play services aimed at the lucrative healthcare market.
Collaborations with the Mayo Clinic, Cleveland Clinic, and Case Western Reserve University helped interest the healthcare industry in leveraging IBM's cloud-based data services, while partnerships with Apple, Epic Systems, and Medtronic made it clear that IBM hopes to become a major player in the future of the connected healthcare ecosystem.
Interoperability is of top concern to Watson Health in the coming months and years, said Kathleen McGroddy Goetz, PhD, Vice President of Partnerships and Solutions, as providers attempt to abolish the "walled garden" approach to data sharing that has thus far limited many efforts to exchange critical health information across the nation.
"Accessing these cognitive technologies by API makes it so much easier for developers to plug in. A lot of dialogue today has been about interoperability and data standards, and really breaking down those data siloes," McGroddy Goetz said.
"Because at the end of the day, we need to transform care to make it all about the patient, and what is known about the patient. Enabling a provider to have all that information and knowledge at their fingertips at the point of impact – we're not there today, but that's what we want to do. We want to knock down those siloes and make it possible to get to that point very soon."
READ MORE: Point of Care Diagnostics Usher in Era of Personalized Medicine
At Boston Children's Hospital, a technology like Watson is "tremendously important to healthcare, where we have so many disparate sources of data that are not connected to each other," said Mixer. "When they are connected at the point of care, this data can provide extremely valuable information for clinicians and patients to make decisions that improve care, lower costs, and improve access. We see this as a significant step in transforming how healthcare is delivered."
"With the emergence of new standards, and the willingness of EHR vendors to allow outside innovators to access EHR data and put applications on top of it, we think it's possible to fundamentally change the game, and move us from an environment where data silos are everywhere to a place where information can be connected," she added.
Cross-industry collaboration will be key to these efforts, and IBM has already enlisted the help of a number of different stakeholders. Big Blue will also work with CVS Health, Yale University, Sage Bionetworks, and Teva Pharmaceuticals to develop new approaches to precision medicine, the Internet of Things, and other key technologies required to make the healthcare continuum more tightly knit.
"At today's meeting, we had people from the pharmaceutical industry, retail clinics, medical device companies, providers and EHR companies," Mixer said. "Each of them has valuable data that when connected will allow for significant improvements. You can imagine an environment where a child on the other side of the world is being cared for, and a clinician can use their iPhone to tap into the world's knowledge about a specific disease in a way that helps inform the delivery of care."
Mixer also noted that cognitive computing technology could have a significant impact on the identification and diagnosis of rare diseases, a particularly challening part of pediatric care.
READ MORE: ONC Picks FHIR Health Data Aggregation App Contest Winners
"In pediatrics, it's tremendously helpful to dive into these narrower populations, because there are so many rare and highly complex diseases, unlike in the adult space where most conditions can boil down into four or five broad buckets," Mixer explains.
"For a very rare disease, it's not unusual to take anywhere between five and seven years even to get a diagnosis. That process can be hellish for both the child and for the family, so having differential diagnosis tools to help you get to the answer much more quickly will give you the ability to tailor potential treatments and significantly transform the lives of children."
The Watson Health Cloud delivers its insights using confidence intervals drawn from billions of previously digested data points, delivering a range of possible suggestions to providers instead of dictating a single path forward.
"The way Watson presents information is so natural to a doctor, because it challenges the clinician to think about what to do next instead of just saying 'do this or that,'" McGroddy Goetz said. "The power of that sort of cognitive assistance can make a physician so much more effective as he or she tries to get to that diagnosis for a really rare condition."
Patient-generated health data (PGHD) will also play a role in Watson's efforts to improve clinical care through population health management and care coordination, she added. Integration with the Apple Watch and Apple HealthKit will allow patients to easily contribute passively collected information about their health, furthering the industry's explorations into the benefits of the Internet of Things.
"We're such a big believer in leveraging all the possible data about a patient," said McGroddy Goetz. "Obviously, there's so much information about a patient in their electronic health record and their genomics, but there's just so much more information about what's going on in the lives of individuals. Sometimes we need to know what happens between the doctor's visits, especially for patients with chronic conditions such as diabetes or congestive heart failure."
"So the doctor can now see that there's a congestive heart failure patient who has gained ten pounds of the last couple of weeks, which their Bluetooth scale is reporting, and their activity tracker is showing that maybe they aren't moving around as much as they should be," she continued. "That's probably a signal that someone needs to check in with that patient and make sure they're doing all right. So trying to leverage that data for health and wellness for individual patients – and putting more control into the hands of those patients through feedback using Apple devices is exciting."
"Additionally, on the research side, we announced our partnership with Sage Bionetworks where we're working together on an open biomedical research platform. So now patients can choose to contribute even more of their anonymized data into a data pool that can be used, as appropriate, for different research studies. Combining that type of data with traditional healthcare data from lab results, genomics, and imaging data is going to be really valuable."