IBM Expands Footprint into Healthcare Big Data Analytics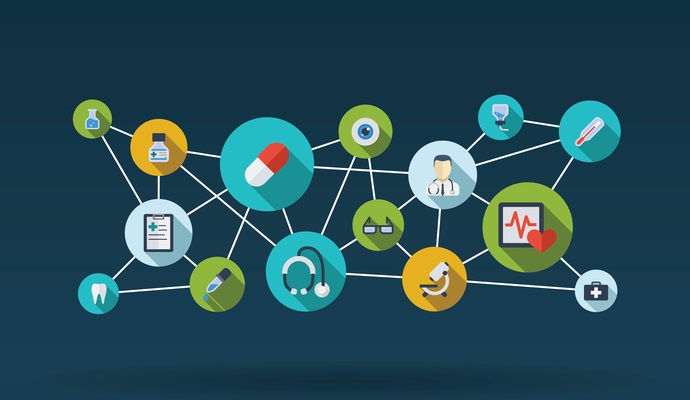 - Big Blue is coming for the healthcare industry, and it has big data on its mind. At HIMSS15 this week, IBM announced several new initiatives to expand its reach into the budding realm of healthcare big data analytics, including some notable acquisitions, a new business unit, and new ways for Watson to flex its supercomputing muscles in the realm of personalized healthcare.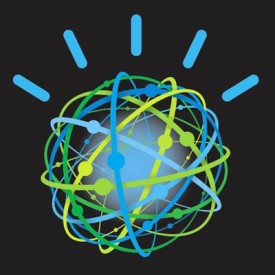 Following several successful collaborations between Watson and healthcare organizations seeking to leverage its cognitive computing abilities for cancer care, clinical trials, and personalized clinical decision support, IBM is hoping to engage consumers – and the masses of data they will continue to produce through wearable devices and electronic health records – through partnerships with Apple, Medtronic, and Johnson & Johnson.
As the newly formed IBM Watson Health group opens its doors in the Boston area, the company will help bring new insights and refinements to healthcare big data analytics, says Steve Gold, CMO of the Watson Group and Vice President of Partner Programs and VC Investments at IBM.
"There will be 2000 people associated with the unit that will be based out of Boston, and we'll be extending the Watson footprint in New York, as well," Gold told HealthITAnalytics.com from the floor at HIMSS15 in Chicago. "IBM Watson Health will be providing an end-to-end continuum of care perspective on a set of services built on solutions that solve real healthcare problems. The way we're going to do that is to create the Watson Health Cloud, which will be a HIPAA-enabled, open standards type of environment, massively scalable, where organizations and individuals can contribute and share health related data."
IBM's strategy will take a three-pronged approach to the problem of turning big data into meaningful insights, Gold explained. "The volume of the data is such that it's not all that useful until you can refine it," he said, which is an area in which Watson excels. With its high-powered capabilities to consume structured and unstructured data, producing a range of answers to clinical questions complete with confidence intervals to guide human decision making, Watson will provide the firepower for a new way of looking at healthcare big data analytics – through the cloud.
READ MORE: AMIA, Dryad Partner for Healthcare Research Big Data Access
The Watson Health Cloud will take advantage of the newly announced collaborations with three companies that have, or are about to have, massive stores of data at their fingertips. With Apple HealthKit seeing early enthusiasm and the deep medical device and patient monitoring expertise of Medtronics and Johnson & Johnson contributing data on the population health management front, the Health Cloud will bring together IBM's solutions with those developed by other leaders in the field.
"The idea is that our partners are going to be building out offerings to various stakeholders to solve very specific problems," Gold said. "All of that comes together in a way that will afford the market an opportunity to participate."
"As an individual, for example, I'm going to be able to take information that's generated from things like my FitBit or my iWatch and be able to collect that data in my Apple HealthKit," he continued. "And I'll be able to opt-in with my provider to share what's in my HealthKit, so they know what's going on in my life."
"Or perhaps I'll just contribute it to research so others can benefit from the deidentified information that will become part of the cloud environment. With each of our partners, we see both an opportunity to contribute data and then use data through the insights to get a better understanding of how information is fueling new outcomes."
With the healthcare big data analytics infrastructure in place and the consumer market tapped for big data, the last leg of the plan includes bringing providers into play. "The third part is about how you really facilitate the delivery of this vision," said Gold. "Clearly, we're going to continue to invest in research – IBM spends about $6 billion a year in primary research – and we'll use that for organic development of new solutions. But we also look for ways to complement the work that we're doing, and so we announced the acquisitions of Phytel and Explorys. Each of them brings a critical and integral dimension to these efforts."
READ MORE: UVA Gene Mutation Research Method Speeds Precision Medicine
Phytel, recently ranked as the best population health management package on the market by KLAS Research, and Explorys, a Cleveland Clinic spin-off that uses cloud technologies to identify patterns in patient care and outcomes, will both come under the IBM umbrella.
"Explorys has done a masterful job since 2009 of building out a big data health environment," Gold said. "They have a very robust platform and very substantial partnerships that they can bring to the equation, including over 50 million patient records, 360 hospitals, and more than 300,000 providers. So they've done a great job of orchestrating one critical part of the vision, which is the collection of information and how that information can be repurposed."
"Phytel takes us the last mile with their focus on patient engagement and the relationship between primary care and how they will interact and operate," he added. "Again, they bring 40 million patient records, and hundreds of institutions and hundreds of thousands of providers to the network. Combining what Phytel and Explorys are able to do will help us to solve what we think are some really important problems."
Watson will be wasting no time in getting to work on the thorny problems of patient care that await it. "The timeframe is now," Gold stated. "All these products are either in the market or being piloted for market right now. Both Explorys and Phytel have, between them, about a dozen applications that are already in market. Collectively, the new entity is already serving thousands of clients. So we'll build upon that."
"The announcement really just recognizes that all these things need to be brought together, and that they're not disparate technologies or solutions that are going to address the totality of healthcare reform. It's about how they can all come together in a prescriptive way," he said.
READ MORE: CT Medical Society Announces New Health Information Exchange
"We see the need in healthcare to create a very open-architected community where everyone can come together, and where IBM, as a trusted intermediary, can help to facilitate the broader vision. The idea here is to address the needs of the market, and this is only going to happen collectively with parties coming together."