How to Use Healthcare Big Data Analytics for Accountable Care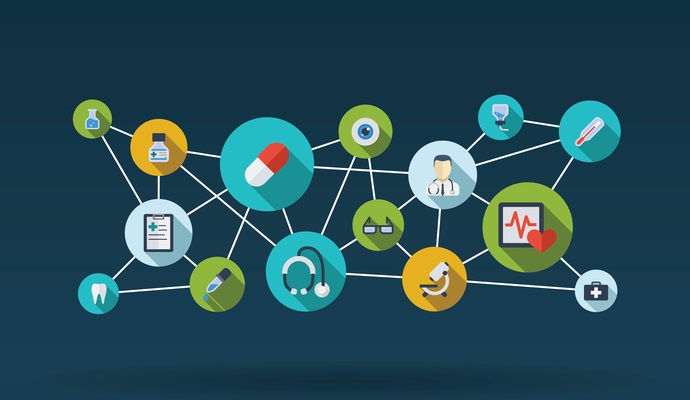 - As healthcare organizations sit down to plan their operational strategies for the next few years, they may find themselves staring into a maelstrom of uncertainty, rapid evolution, and unpredictable change.
With the timing of the EHR Incentive Programs up in the air, the potentially disastrous impact of ICD-10 just days away, and a growing number of payers insisting that accountable care is the only way to proceed in the future, providers may be asking themselves how they could possibly have the time and budget to invest in healthcare big data analytics.
After all, what is the point of devoting significant resources to collecting and storing patient data when immature technologies, poor interoperability, and convoluted workflows prevent organizations from extracting and delivering actionable insights at the point of care?
With more immediately pressing concerns on hand, the theoretical world of big data analytics seems like something only the largest, most stable, and most lucrative organizations can afford to contemplate.
However, providers who focus on their short-term challenges at the expense of an overarching data analytics and governance strategy may be missing out on some valuable opportunities to kill two birds with one stone. Big data analytics can help providers meet the demands of their current mandate-driven, fee-for-service environment while also positioning them for success in the future world of accountable care.
READ MORE: Unfiltered EHR Data Overloads Physicians, Perpetuates Burnout
A comprehensive and well-thought-out big data analytics strategy can help healthcare providers navigate difficult transition from traditional reimbursement to population health management and value-based care, says Jonathan Niloff, Vice President and Chief Medical Officer for McKesson Connected Care and Analytics.
Organizations that wish to be successful in the future must act now to acquire the operational and technical competencies that will serve them in good stead during the industry's painful rebirth into a patient-centered, data-driven ecosystem of coordinated care.
The transition has been problematic on several levels, Niloff explained. Both CMS and private payers are taking accountable care extremely seriously as they attempt to stem the flood of spending on chronic diseases, unnecessary service utilization, and high-cost procedures that produce little measurable value.
"CMS has put a marker in the sand," he said. "They have set specific targets for 2018 for the proportion of their current fee for service business that will be transitioned to alternative payment models. A third of Medicare business is already essentially capitated in Medicare Advantage."
"Given the targets that CMS has set for 2018 for the balance of their business, we are going to see the majority of the senior population in some type of value-based-reimbursement model by 2018. As for the commercial payers, they will follow, if they aren't doing so already."
READ MORE: EHR, Big Data Analytics Success Hinges on Holistic Change Management
But healthcare organizations are largely still dependent on volume for their fee-for-service reimbursement, which is diametrically opposed to the notion of treating patients comprehensively and conservatively, using predictive analytics and population health management techniques to prevent the need for costly services down the road.
This tension has led many providers to question how they are supposed to maintain their current operations while essentially revolutionizing the way they provide care. The EHR Incentive Programs, along with innovative care delivery models such as the patient-centered medical home and accountable care organizations, require a unified organizational approach to patient management.
Providers can only succeed with these increasingly popular approaches if they commit themselves whole-heartedly to the fact that the future of connected care delivery may be closer than it appears.
"If a provider is trying to achieve alignment across the organization, then the only thing that makes sense is to align their organization with the new world or the future-world order, which often results in compromising the current fee-for-service business model," said Niloff to HealthITAnalytics.com. "Additionally, to achieve operational alignment, a provider must employ a number of mitigation strategies to try and survive the problematic transition period."
"The significant tipping point for accountable care will probably occur within three years," he predicts. "That's what I see in my cloudy crystal ball, as good as it is. While the timing itself is uncertain, a lot of organizations are in agreement that a value-based world is inevitable."
READ MORE: Health Data Exchange, EHR Dashboards Underpin a Successful ACO
Assuming this to be true, healthcare providers must quickly and effectively chart out the investments in big data analytics technology and operational efficiency that will put them into a position to tackle the population health management challenges of the new healthcare environment.
For hospitals and health systems seeking to out-maneuver the competition while inspiring patient loyalty and satisfying the requirements of their payers, the importance of scale cannot be underestimated.
"We are seeing a growing recognition that in a value-based world, market share is really defined by the number of lives that are aligned with your system," said Niloff. "That, in turn, is determined by the number of primary care providers that have aligned with a given system."
"There are a lot of very focused business development activities around aligning PCPs right now because they drive referrals," he continued. "This strategy does two important things: it brings the scale and scope that's needed in a value-based world, and also drives more tertiary referrals to a hospital, which helps in a fee-for-service environment, too."
"We are also seeing a lot of attention around keeping business within the system. If you look at any health system and its aligned PCPs, it's not unusual to see a significant proportion of patients getting care out-of-network or at competitive institutions. Organizations can compensate for a lot of decreased volume by just implementing programs to make sure that their own patients stay within their network as opposed to seeking care elsewhere."
Pens, paper, and phone calls will not be sufficient to bring these programs to life, however. And not even the best electronic health record is capable, on its own, of providing the sophisticated risk identification, predictive analytics, and patient management required to deliver truly accountable care.
"The technology needed to successfully manage ACOs or any sort of risk-based contracting environment falls into three buckets," Niloff explained. "The first bucket has to do with care coordination and quality management. The second revolves around cost and network management, and the third focuses on physician performance and understanding variations in practice patterns."
"In the care coordination bucket — that's where the goal is to streamline care across the network — an organization needs to identify high-cost patients, and implement care management programs for different segments of the population," he continued. "We're really talking about implementing enterprise-wide registry technology and predictive modeling solutions to identify the highest cost patients — those patients who are most likely to be hospitalized, and the other predicted high-resource utilizers."
"This first bucket is foundational," he stated, and will likely include a workflow solution for care management staffers who handle patient interventions for overdue screenings, missed appointments, and ongoing chronic disease management. Using these health IT tools to manage patients on an ongoing basis will contribute to more coordinated, comprehensive longitudinal care.
Looking inwardly, organizations can use big data analytics technology backed by medical claims and pharmacy benefit claims to manage their internal costs and encourage providers to adhere to lower-cost prescribing and treatment guidelines. Working with claims data allows providers to survey the entire picture of a patient's care, whether services were provided in-network or by a competing system, Niloff says.
"Whether working within a capitated program or a shared-savings program, the only way to really manage that population is with a full paid claims file that provides the total cost of care," he asserted. "Once you have that, you can start doing things like understanding which patients went out of network, where they went, who their primary care doctors are, and what diseases or what types of care they left the network to get."
"You can start answering questions like, 'Did all my dermatology services go out of network because I don't have enough capacity among my dermatologists in network? Do I have specific PCPs that are referring specific kinds of care out of network?' The right data can help you start to truly understand what the leakage is and why it's happening, so that steps can be taken to begin bringing those patients back into the network."
Healthcare providers concerned about the impact of tightening up service delivery while still operating under the fee-for-service umbrella may also wish to use claims data to attack prescription drug costs, which fall outside of the provider's direct revenue stream.
"If prescription drug costs are managed, there's no detriment to revenue," Niloff points out. "So early on, that's really an attractive thing to manage and it's a big opportunity."
"If you have the full pharmacy benefit paid claims files, so you know all the prescriptions that patients are taking, you can then identify opportunities to reduce costs. Think of things such as, 'Where are the generic substitution opportunities? Which of my physicians are my most frequent prescribers of non-generic drugs?'"
"There are even solutions that will help you answer questions like, 'If all of my patients who are taking drug X are switched to drug Y, what's the potential annualized savings opportunity?' Some software solutions have a wizard feature that allows you to ask, 'Find me all the patients who could have a generic substitution, and generate all of those changes to I can send information to my clinicians to operationalize this.'"
Providers that can use healthcare big data analytics to answer these types of questions may find themselves ahead of the curve when it comes to automating cost-cutting while maintaining high levels of quality and patient satisfaction.
Medical claims can deliver similarly important actionable insights, Niloff added. "You can identify the emergency room frequent fliers, but you can also go deeper and figure out where your dollars are being spent," he said. "This enables smart decision-making about where to implement programs to manage where the big bucks are going, whether it's imaging or invasive testing or whatever the case may be."
"The good thing about claims data is that if a payer will provide it, you get what you need in one big file. You're won't have to reach out to different EHRs in an attempt to extract, normalize and aggregate the data. If you have a heterogeneous technology environment, it can be very difficult to get enough data from different hospital systems and ambulatory EHRs, depending on the size and scope of your network. Those are enormous challenges, as we all know."
While real-time, predictive and prescriptive analytics may be the ultimate goal for healthcare organizations, they should not dismiss the benefits that can come from analyzing historical claims data. Even if the information seems to be several months stale on the surface, it contains enormous potential for identifying trends and charting the way patients move across the healthcare continuum.
"Real-time data is needed for care management purposes," Niloff acknowledges, "but patterns of care don't change drastically from month to month. The goal is to identify chronic behavior patterns — things that happen over longer periods of time. So I don't think a two-month lag on paid claims, when used for the right programs and related analyses, compromises the ability to be effective."
Understanding how revenue and patients are flowing in and out of the system is also a critical first step towards reducing detrimental variations in patient care. By identifying physicians who may not be adhering to recommended guidelines or who might be ordering specific tests at an unreasonable rate, providers can improve standardization while cutting extraneous costs.
"In every population we've ever looked at, there is unexplained variation in the way physicians practice medicine," said Niloff. "You can look at physicians in the same specialty, PCPs of the same type — pediatricians versus adult primary care, for example — we still see huge variation in the rates at which these groups order tests and deliver services."
"These analytics are not for the faint of heart," he stressed, "because you have to deal with the fact that every physician is convinced that they have the sickest patients, or they had that one patient who was in the ICU for six months and skewed their data so much that it's no longer valid."
"So to do these types of analytics, you need really, really good risk adjustment and outlier management. For PCPs, it's best to do it on a panel basis. For specialists, who don't have panels, we need to look at episodes of care. And that requires a whole different set of normalizations. But using the right analytics, you can provide great insights that can have a very significant impact on costs."
Quality improvement leaders should not underestimate the importance of the human touch when taking physicians to task for the way they practice. "To be successful with a program that leverages practice pattern variation analytics, it's really critical to have good medical leadership and excellent communications," said Niloff.
"Sometimes, it helps to share the data in a group setting and then let a peer-to-peer discussion drive the behavior change — make the conversation about best practices, not about criticizing poor work," he suggests. "It's really, really important to have a clinician champion, and it's important that that person be respected by his or her peers. When speaking to specialists, it helps if your champion is of the same specialty."
"Bringing this information to clinicians has to be done very delicately, and it has to be done in an educational manner. If your staff feels like the data is presented in a way that is judgmental or punitive, you typically won't get the outcomes you're looking for."
By integrating healthcare big data analytics into their future accountable care strategies, providers have a chance to develop the organizational competencies that will see them through some of the roughest transitions in the industry's history. A solid plan for leveraging big data tools can help providers understand and ameliorate existing gaps in their population health management and service delivery programs, producing short-term cost savings and long-term success as the health system moves into a new environment of high-quality, value-based care.