How Successful Hospitals Start to Tackle Big Data Analytics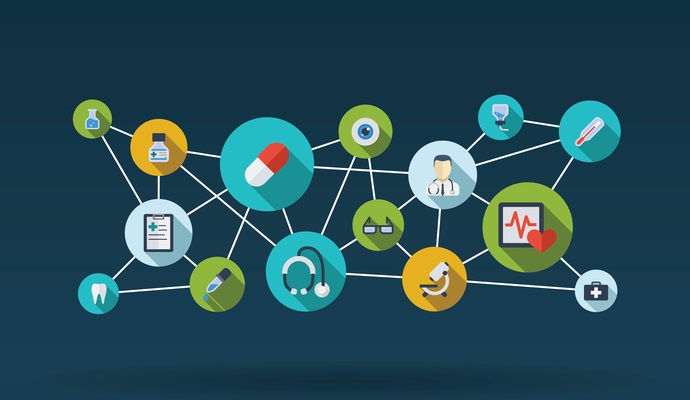 - The adoption of big data analytics technologies is a top priority for the majority of hospitals currently entrenched in healthcare's greatest challenges: the shift to accountable care, attesting to Stage 2 meaningful use, and preparing for ICD-10 while simultaneously raising clinical quality and meeting financial goals. Big data analytics has always promised a helping hand for organizations looking to turn vast stores of clinical and administrative data into actionable insights, but devising a successful strategy for implementing new infrastructure is not always easy with tight budgetary margins and high expectations from executive leaders.
Despite the risks, a new survey by CDW shows that nearly one in five hospitals are already succeeding in reaping rewards from their analytics programs, and the majority of organizations are taking actions to follow in their footsteps.
As more and more facilities plan and execute their big data analytics strategies, what lessons can they learn from those who are leading the way with financial and clinical success?
The August 2014 survey polled 150 decision makers at hospitals of all sizes to gauge their interests, challenges, and opinions when it came to healthcare analytics, and found that more than two-thirds of organizations consider data analytics one of their top three priorities in 2015.
Unsurprisingly, the trigger for this surge towards data analytics is the rising cost of doing business as a provider. Fifty-nine percent of responding hospitals cited skyrocketing costs of care as a primary motivating factor in their decision to pursue more robust analytics. The pressures of the Affordable Care Act, pay-for-performance arrangements, and accountable care were only a few percentage points behind. Other big ticket mandates, such as meaningful use and ICD-10, are also figuring highly into hospitals' decisions to make use of their data to close clinical and administrative gaps that are letting revenue slip by them.
READ MORE: AI, Machine Learning as a Service Set to Overhaul Healthcare
Larger hospitals are more likely than their smaller counterparts to have big data analytics infrastructure in place, and are also more likely to be enjoying the fruits of their labors. While 40 percent of hospitals with fewer than 200 beds are still in their planning phases, nearly the same number of hospitals with more than 1000 beds are actively implementing new technologies.
The biggest organizations are also the most likely to experiencing improved clinical and operational efficiencies, but that doesn't mean there is no hope for smaller organizations to achieve the same goals. The survey asked organizations well on their way to seeing a return on their investment about how they got there, and their answers may help to guide other providers on their journey to seeing the same benefits.
The majority of organizations examined their clinical data first. Providers looked to get their EHR data and patient outcomes data into an analytics-friendly format before they took on the problems of operational data analytics and revenue cycle management. This makes sense for hospitals transitioning to value-based care or shouldering risk under pay-for-performance arrangements, where reimbursements depend largely on clinical quality and patient outcomes.
More than sixty percent of organizations have improved 30-day hospital readmissions scores and death rates with the help of some level of analytics. Eighty-one percent expect to see the same results when they finish crafting their infrastructure, too. More than 80 percent of hospitals achieving positive clinical results have improved patient care, while more than half have improved their financial reporting capabilities, raised operational performance, and boosted the quality of managerial decision-making.
READ MORE: How Do Artificial Intelligence, Machine Learning Differ in Healthcare?
To allow for the level of big data analytics that can produce these positive results, the majority of organizations first turned to developing an infrastructure that focused on improving data collection, storage, and processing. But the journey was not an easy one, and most organizations faced at least a few major challenges along the way.
Forty-five percent ran into trouble while combining disparate data sources, while 37 percent had problems managing volumes of data effectively. Interoperability issues, cultural resistance, and difficulties defining what data needed to be collected affected more than a third of organizations. More than 20 percent were frustrated by a lack of industry-wide data standards, while a similar number found that their existing infrastructure simply could not support the influx of new information.
Hospitals generally hope to solve these problems by continuing to invest in new technologies, new staff members, and new operational strategies. Sixty-five percent of organizations will increase their big data spending by more than ten percent in 2015, raising their investment to an average of $1.9 million.
They will be continuing to optimize data storage infrastructure and invest in solutions for better data processing, the survey says. Enhanced data security and the adoption of real-time analytics applications also figure highly on the list of top priorities, as does the implementation of improved data warehousing and data modeling technologies.
Overall, "infrastructure" is the watchword of the day as organizations refine their capabilities and chart their strategies for a future dependent on big data analytics. Technical challenges related to architecture development remain some of the key barriers to harnessing data for clinical and operational excellence, but healthcare providers just starting out on the road to healthcare analytics should stay focused on laying a solid foundation of data capture and storage capabilities if they wish to see the same positive impacts as their peers.