How Population Health in Med School Preps Docs for Value-Based Care
The University of Wisconsin is making a concerted effort to prepare its medical school graduates with the population health management skills required to succeed with value-based care.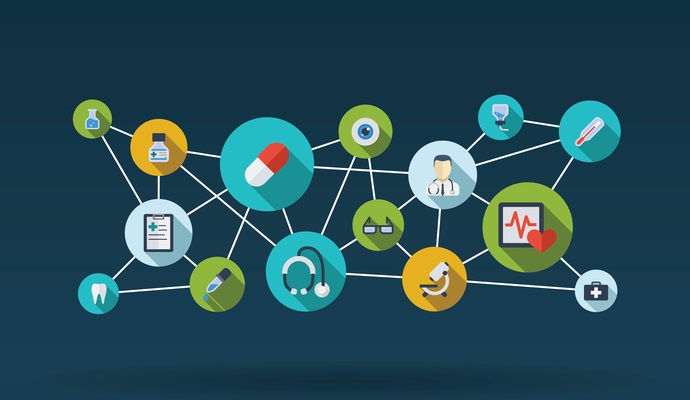 - The healthcare industry is a curious mix of cutting-edge innovation and deeply entrenched traditions. Staggeringly complex surgical technologies, electronic health records, and interventions tailored to each patient's unique DNA live side-by-side with the time-honored ritual of apprenticeship-style education, where anecdotal evidence and gut-feel experiences are often passed down through generations.
As the American Medical Association recently lamented, there is a growing disconnect between how medical schools teach the basics of clinical practice and the technologies, strategies, and tools that newly minted clinicians will encounter when they walk through the doors of their new practices on their first day as physicians.
Few medical school students leave the academic environment with the training they need to use EHRs efficiently and effectively, and fewer still develop the analytical mindset required to engage in the population health management and public health partnerships that are becoming foundational to the value-based care ecosystem.
The University of Wisconsin Medical School is among a handful of academic establishments that have already shifted course, offering students the opportunity to integrate a population health perspective into their education and training from the very beginning.
Students can take advantage of a preventive medicine residency program, epidemiology courses, and the opportunity to earn a Master of Public Health alongside their medical degree. They are also exposed to population health, informatics, and quality improvement strategies and concepts throughout their education.
READ MORE: Epic Systems EHR Brings Care Coordination to Walgreens Retail Clinics
"Our mission is to train population health doctors that can work in the public health system or the clinical care system," said Patrick Remington, MD, MPH, Director of the University of Wisconsin Preventive Medicine Residency Program, to HealthITAnalytics.com.
"Right now, these skills just aren't taught in medical school. You don't typically see a new physician who understands what it means to have a denominator and what case mix adjustments are or how to do informatics – they don't really know how to interpret data on this scale. That has to change very quickly if we want these physicians to understand and deliver value."
Remington is an experienced public health expert with stints at the CDC and Wisconsin Division of Health on his resume, and is passionate about helping clinical providers and public health organizations understand their interdependence.
"I've worked with community partners on issues like tobacco prevention, promoting physical activity, and getting kids active – all the things you do to help patients outcomes of the healthcare system," he said. "My view is that if I failed in doing my job as a public health worker, people ended up needing the healthcare system."
Remington transitioned into his role as an educator almost twenty years ago, when health IT was nearly nonexistent and the notion of leveraging clinical informatics for care improvements has not yet taken root.
READ MORE: athenahealth EHR App Marketplace Grows, Targets Patient mHealth
"Healthcare wasn't a very friendly place," he recalled. "But over the last 20 years, fortunately this ecosystem has evolved to be much more centered on data, on improving outcomes, and looking at value in terms of cost and quality."
The University of Wisconsin's preventive medicine residency has been part of that evolution, he added, preparing students for an environment that is much more focused on proactively mitigating health concerns instead of simply treating patients when they decide to seek care on their own.
"Our residents have to rotate through two tracks," Remington explained. "One focuses on the governmental public health system – community agencies, school systems, and all of the other systems that work when people are well and don't need healthcare. The other is about understanding the sick-care system and how to use informatics and quality improvement strategies, like the accountable care organization, to get people healthy and back to their communities."
"They're both really complicated systems, and they both require a fundamental understanding of population health."
---
How to Get Started with a Population Health Management Program
---
READ MORE: Healthcare Orgs Struggle to Meet EHR, Big Data Workforce Needs
Changes in reimbursement structures and the wider availability of big data to fuel more informed care decisions are accelerating this shift, asserts Thomas J. Van Gilder, MD, an advisor to the residency program.
"It's becoming increasingly important to know how individual patients fit into the overall population, and whether their symptoms are typical or not typical, and what risk factors might lead them towards a certain disease," he said. Van Gilder also has a background in public health, and is currently the Chief Medical Officer of Transcend Insights, Inc.
"We have the analytics capabilities to make decisions based on those pieces of data now, and that's where the whole population health movement is going."
But even making minor changes to well-established practices can be an overwhelmingly difficult task, as healthcare providers are likely well aware.
Students already have to cope with the fact that half of what they learn in medical school is likely to be outdated within five years of graduation, and adding more information to a schedule already packed to the gills with basic sciences does not sound like a proposition that either students or professors would welcome.
"We want to make sure that everyone who graduates from medical school has the capacity to be an outstanding clinician, of course," said Remington. "That is getting harder and harder as our body of medical knowledge expands, and everyone has to stuff more information into the same number of hours in the day."
"Every professor and every specialist thinks their subject matter is the most critical element of preparing physicians for practice, so who is going to give up a minute of their time to add something new like epidemiology or population medicine or health IT? That's a real challenge."
The University is addressing this conundrum by compressing some of the basic science requirements and adding "a thread of public health and quality" that follows students throughout their medical school careers, Remington said.
The approach, along with a growing industry-wide recognition that population health management is more than just a fad, appears to be bearing fruit.
---
Addressing Opioid Abuse with Analytics, Population Health Strategies
---
Three or four years ago, we had a couple of dozen students who expressed interest in public health," he said. "This year, I have 102 students in my public health elective, and almost all of them are first-year medical students."
"Of the 175 students in the school, more than half of them are willing to stay longer to learn about the integration of public health and medicine. I think this illustrates that the demand is there among students, but a lot of medical schools just haven't caught up with that yet."
Between ten and fifteen percent of students at the school are taking advantage of the dual MD/MPH program, he added.
"They're going to come away with skills related to engineering a better healthcare system – that includes population health strategies and the health IT tools that support better data and more access to information," Remington said.
Graduates who leave medical school with these competencies will have given themselves a lot of options for their future careers, Van Gilder said, but it may take a great deal more work to encourage these well-prepared clinicians to the primary care specialty.
The nation is staring down a massive primary care shortage – the Association of American Medical Colleges has stated that the healthcare system needs 90,000 new primary care providers to adequately serve an aging patient population – and these providers are likely to face significant demands on their time and skills.
"Primary care has been a very difficult specialty for a number of years, not just because of the reimbursement rates and the long hours," said Van Gilder. "It's also about the level of responsibility, which is growing now due to value-based care arrangements. They have to manage some very complex patients, and sometimes they're caught refereeing the actions of different specialists, which can be very stressful."
Remington agrees that becoming a primary care provider is fraught with challenges, and the choice doesn't always offer the same perks as other clinical career paths.
"You can't strap a student with a quarter of a million dollars in debt and then expect them to choose primary care if they have the option to pick a much more lucrative specialty," he said. "PCPs can do well for themselves, don't get me wrong. But their compensation is nowhere near as much some specialists."
"Sometimes we use the phrase 'the ROAD to financial success,' where 'ROAD' stands for 'radiology, ophthalmology and orthopedics, anesthesiology and dermatology.' Students know where the money is, and they can't be blamed for trying to do what they can to jumpstart their careers."
The other downside to becoming a primary care provider may not reveal itself until after the decision has been made, Remington continued.
"It's EHR burnout," he said. "Physicians today, especially primary care physicians, are spending an inordinate amount of time in front of the screen. PCPs have long days, and they're even longer now because of the administrative burden of data entry. That's not the best use of a highly trained physician, no matter what their specialty."
---
Ensuring Physician EHR Use Doesn't Lead to Physician Burnout
---
"We don't want to start seeing physicians practice for ten or fifteen years and then leave the profession because of the stress and the demands on their time. We want to be able to use our resources to the best of our ability and make sure that physicians can provide excellent care for patients. I have faith that the market will figure it out, and that we will be able to reach equilibrium, but it's very tough right now."
Van Gilder isn't entirely sold on the current EHR landscape, either, but is optimistic that health IT will soon start to make it easier to participate in the value-based care arrangements and broader population health initiatives becoming popular in the primary care environment.
"Electronic health records have brought data to the surface, and they have brought medical documentation to an overall better state," he said. "That doesn't translate right now to a better experience for patients for physicians. But the promise is there, especially when the focus is on interoperability and data sharing."
"When we can open up the data and slot analytics in on top of it, then we're going to see it become a real source of value – and the burden is going to go away."
For primary care providers – and anyone else with an interest in proactively managing the health of entire populations – that value will come, in large part, from the ability to take a big data approach to healthcare.
"By combining clinical EHR data with things like administrative data, environmental factors, and the social determinates of health, we can really start to get a bigger and more current picture of the patient," Van Gilder said. "That is so important for primary care physicians, who sometimes struggle to make sense of what gets put in front of them."
"If we can present data in a useful manner, then we're going to start seeing the primary care provider pivot into a population health manager who is taking care of individuals while being informed with all the best information out there."
To achieve this vision, medical schools will have to do more than add "EHR Use 101" and "Population Health Basics" classes to the lecture schedule. They will need to change the entire mindset of the healthcare industry, and leave behind the fee-for-service, sick-care mentality that has guided clinical decision-making for so long.
Medical schools must also heed the larger lessons learned from a very rocky decade of technical transition, including the idea that the only constant in the healthcare industry is change.
"Being a physician requires lifelong learning," Remington said. "Our graduates don't just have to learn while they're in school, but they have to cultivate the ability to continuously adapt and refine their perspectives, because healthcare changes every single day."
"When Dr. Van Gilder and I graduated from medical school, there wasn't even such a thing as a personal computer. So you can imagine all the things physicians of our generation have had to learn since we got our MDs."
The students of today are likely to face similar unknowns, he continued. Medical school educators have a responsibility to teach for tomorrow, no matter what the future may bring.
"We look at EHRs and health IT as this complicated, difficult thing right now, but we also have to think about how today's graduates will deal with advances in technology 30 years from now," he said. "What types of skills will they need? I don't think we can even imagine. But we can do our part by preparing them to the flexible and open to adapting to changes in their environment. That's just a great skill to have no matter what you're doing in life."