How Healthcare Big Data Lakes Aid Population Health, Patient Care
Modern healthcare big data analytics requires a new approach to flexible, advanced data management to engage patients, monitor organizations, and improve population health.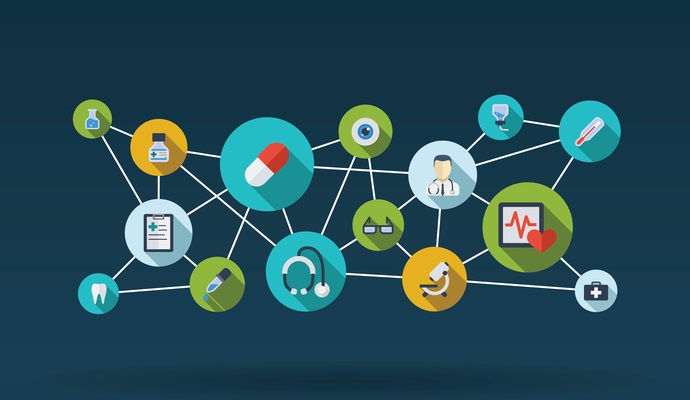 - We are all part of the "Information Generation," a growing community of digital citizens that puts the world's information at our fingertips. As both patients and consumers of healthcare information, our expectations for preventative care and wellness, diagnosis speed and treatment, and disease management are changing.
With these new possibilities, come new opportunities to close the gap between the promise and reality of big data analytics to increase efficiencies, improve patient-provider collaboration, and enable data-driven decisions.
Ninety-five percent of global healthcare leaders say major technology trends for big data analytics, automation, cybersecurity, smart communities, and hybrid cloud will impact how they provide patient care in the future.
Yet these evolving trends for digital transformation come at a time when healthcare organizations are already facing challenges to optimize their EHR and make the transition to value-based care reimbursement models.
To succeed in this new accountable care environment, health IT will need to bring data, applications, and analytics together in a meaningful way using the next generation of predictive and prescriptive analytics technologies.
READ MORE: IBM Watson Gets SNOMED CT Infusion to Enhance Data Analytics
Patients as consumers – empowered patients – are also asking for faster access to services, personalized experiences, 24/7 access and connectivity, and access on more devices. According to new research from Vanson Bourne, for hospital and health systems to adopt this digital mindset enterprise-wide, healthcare leaders say they will need to deliver against these five top business imperatives:
• Predictively spot new opportunities - population health management, value-based care, patient-centered medical home

• Demonstrate transparency and trust - treatment options and success rates, access to secure medical records

• Innovate in an agile way - clinical research, clinical integration, Internet of Things (IoT)

• Deliver unique, personalized experiences - 360 patient view, wearables, genomics, precision medicine

READ MORE: Lack of Talent, Direction Afflict Healthcare Data Analytics Plans

• Be always-on, operating in real time - telemedicine, mHealth, medication adherence
To embrace these business imperatives, healthcare leaders will need to use information in new ways – where the collection, analysis, and capitalization of data becomes a core component of their business strategy.
And with healthcare data growing at 48% per year, healthcare providers need improved analytics capabilities to translate data into actionable insights to make informed decisions around business performance, patient engagement, and innovation.
But, today's traditional IT infrastructures often lack the scalability, performance, and analytic capability to support the business strategy and to make timely and targeted care interventions at the point of care. How do healthcare organizations take analytics to the next level to achieve organizational goals for operational efficiencies, predictive care, clinical research, and population health management? Data lakes.
A data lake provides a powerful data architecture with a unified location to help reduce silos across the healthcare enterprise. Data can also be connected from trusted outside sourcesincluding payers, genomic research centers, public health databases, biobanks, and social media feeds.
READ MORE: CT Medical Society Announces New Health Information Exchange
The data lake allows for effective cross data analysis and incorporates all internal data sources and trusted external sources for mining and analysis by clinical departments, business analysts, and data science teams. With such future-focused insights, healthcare providers can further advance accountable care initiatives, creating a new realm of data science for uncovering trends, patterns, relationships, correlations, and discoveries that can impact integrated patient care.
Data lakes also open up possibilities for integrating information from wearables, fitness devices, appliances built on the Internet of Things (IoT) such as heart monitoring implants, for personalized, real-time care delivery. Caregivers can employ advanced analytics to use data generated by these devices to help reduce in-hospital complications and unnecessary readmissions, deliver personalized medicine, identify genetic markers, improve clinical trial safety, and much more.
This flexible and reliable platform offers a myriad of new opportunities to find trends and correlations, helping providers to create a data-driven, continuous learning environment. Data lake platforms provide massive scalability, simple management, and operational flexibility – and can be expanded beyond the core data center experience to extend aggregation and accessibility benefits to both the edge and cloud.
Traditionally, healthcare providers have invested substantial time and effort into extracting, transforming, and loading (ETL) data from its original format into data warehouses purpose-built for historical business intelligence.
Adopting a data lake strategy builds on current investments for business intelligence and helps simplify storage, management, and analysis of big data through integration of data in real-time, near real-time, or in batch from disparate sources– without impacting day-to-day operations or access to data. Analytics can now become forward-looking and predictive, and complement the business intelligence rear-view mirror.
A data lake provides capabilities to ingest, store, analyze, surface, and act incorporating the following key characteristics:
• Data is ingested, cataloged, inventoried, and controlled regardless of source or destination. Raw data is never lost, but stored in its original format for later analytics and evaluation

• Delivering analytics capability where needed, down to the point of data inception/ingest

• Data is presented when and where it is needed

• Self-referential and continuously improves itself
Diving in: Data lake first steps
As healthcare organizations enhance their analytics approach to make clinical, financial, and operational improvements through the deployment of a data lake infrastructure, the first step is to develop a long-term big data analytics strategy and roadmap with a multidisciplinary team.
During these working sessions, the team should work to identify where the application of analytics can add value to achieve business and clinical goals, technology and organizational structure, and create a vision for a future-state Big Data architecture.
These vision workshops help prioritize potential use cases, identify the right, first opportunity, capture initial data sources, and preliminary analytic modeling to explore "the art of the possible."
Next steps may include technology onboarding or a proof-of-value project to help develop internal data science expertise and operationalizing processes for data governance and security. Then comes business, clinical, and IT alignment to build a data lake infrastructure that makes the most sense for an organization, so analytics are conducted purposefully and usefully.
At its foundation, a data lake platform contains four key elements – compute, storage, network, and virtualization, all supported by enterprise-level requirements for availability, redundancy, rapid scalability, and overall simplicity of management.
Real-time impacts on the Information Generation patient: Use cases
As healthcare providers begin their journey to a data lake, they will want to demonstrate early success with meaningful uses cases to make immediate business impacts:
• Operational efficiencies and performance monitoring: staffing schedules forecasted to likelihood of patient surges, reduction of 30-day readmission, and hospital acquired conditions

• Patient care delivery: evidence-based medicine for enhanced clinical care and outcomes

• Population health management: risk stratify patients and proactive programs for chronic condition management based on life-style profiles

• Clinical research: genomics, precision medicine, and personalized care

• Security analytics: quickly spot cyber security breaches, identify anomalies faster, and enable more targeted responses
Moving forward, the use of advanced analytics for next-generation care delivery will become a key differentiator for healthcare providers in this highly competitive marketplace – particularly with the demands of the Information Generation. Transforming into an information-driven and data-focused organization will be critical to achieve and maintain competitive advantage.
Ultimately, a data lake helps healthcare organizations run their operations as a business. Real-time insights and predictive models mean fewer complications, fewer unnecessary emergency room interventions, and higher levels of wellness across the population — all at a reduced cost.
---
Roberta Katz is Director of Healthcare-Life Sciences at EMC Corporation, a global leader in enabling businesses and service providers to transform their operations and deliver information technology as a service (ITaaS).