How Healthcare Big Data Analytics Is Tackling Chronic Disease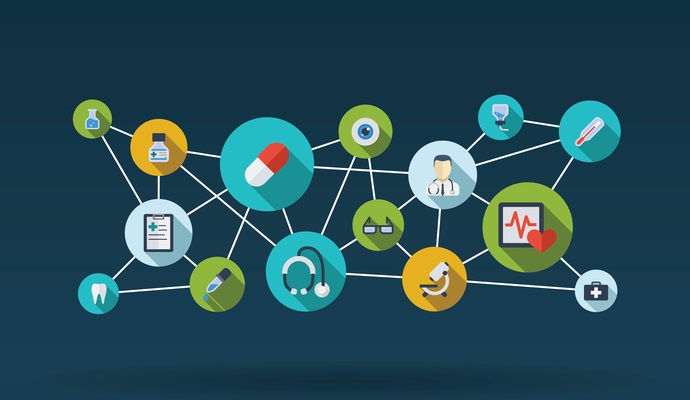 - Chronic disease management is the most expensive, fastest growing, and most intractable problem facing healthcare providers in every nation on Earth. More than 95 percent of the world's population suffers from one or more chronic health problem, according to the Global Burden of Disease Study 2013, published this week in The Lancet, as patients live longer with a higher number of significant, expensive, debilitating health problems.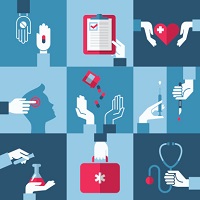 Since 1990, health losses related to diabetes alone have increased by a shocking 136 percent; more than ten percent of people on the planet suffer from one of eight major chronic disorders, including anemia, tension headaches or migraines, and dental disease.
In the United States, the numbers are equally grim. More than nine percent of Americans are living with diabetes – a third of patients may not even know it. In some Southern states, the diabetes rate surpasses 13 percent. In 20 states around the country, the obesity rate is over 30 percent.
Heart disease, cancer, COPD, and hypertension follow in the wake of poor lifestyle choices and lackluster patient education, placing enormous and all-too-familiar stresses on primary care providers, hospitals, emergency rooms, and public health departments, not to mention on the private and public payers that have to shell out trillions of dollars each year just to pay the bills.
Healthcare providers have not stood idly by while these slow and sneaky epidemics silently slice years off their patients' lives. In the last decade alone, the industry has made enormous strides in its ability to identify, diagnose, treat, manage, and learn from patients with common chronic conditions, thanks in large part to what has only recently become a popular buzzword: healthcare big data analytics.
READ MORE: Population Health Management Tools Market May Double by 2020
With electronic health records installed in the vast majority of hospitals and a quickly growing number of physician offices, providers have tentatively started to dig into the potential inherent in the petabytes of data created each and every day, from inpatient claims to lab tests to patient-generated health data (PGHD) streaming in from the smartphones, wearables, and medical devices that form the ever-growing Internet of Things.
Healthcare's data isn't just big. It's broad and deep, but it's also incredibly messy. Haphazard health IT adoption, non-existent interoperability, a dearth of data standards, differing notions of data governance and quality, and a preoccupation with volume-based fee-for-service reimbursement have made it difficult to extract meaningful insights from the information that exists in walled gardens or proprietary pools, leaving informaticists and data scientists with some steep cliffs to climb.
EHRs form the basis for most forays into more advanced clinical and financial analytics, and meaningful use has long been the centerpiece of the nation's efforts to scale these heights. However, EHRs have their limits - and sometimes they are very limiting indeed. The EHR Incentive Programs, too, have been a challenge, and despite a few forays into population health that are included in Stage 2, meaningful use doesn't truly start to address the problems of chronic disease management until Stage 3 rolls around, by which point federal regulators expect healthcare providers to have conquered the basic core competencies that are supposed to make EHRs worthwhile.
The problem is that they haven't, and the majority of providers aren't sure that they will. In a recent survey, just sixteen percent of healthcare executives rate themselves as "highly capable" of overcoming gaping holes in the health data interoperability ecosystem. More than half of providers don't believe that they will be able to develop the infrastructure necessary to meet the challenges of interoperability and health information exchange – critical for gathering enough rich, high-quality big data to truly engage in analytics – within the next three years.
Both Stage 3 of the EHR Incentive Programs and the newly-designed Merit-Based Incentive Payment System (MIPS) are slated to crash the party towards the end of that timeframe, leaving unprepared providers in danger of being overwhelmed by regulatory burdens as they try to cope with the skyrocketing expenses of poor population health, compounded by the difficulties of transitioning to accountable care payment structures that may put their revenue cycle at risk.
READ MORE: Challenges of Applying Predictive Analytics to Population Health
As these new programs place quality and patient outcomes at the center of the revenue stream, value-based reimbursement is poised to become a much more significant force in the financial landscape. And it's going to happen quickly.
Fifty-four percent of healthcare providers surveyed by the Healthcare Intelligence Network believe that CMS is going to reach its goals of transitioning half of Medicare provider payments to value-based reimbursement models by 2018, which leaves organizations little time to get their big data analytics and population health management infrastructure up to snuff. One-third of providers believe this will be the greatest challenge when it comes to the success of accountable care, even as twenty-five percent of respondents plan to jump into the ACO world within the next year.
Savvy healthcare organizations are recognizing that big data analytics may be the life raft they need to survive this stormy financial climate. As quality reporting and patient outcomes become increasingly important to revenue cycle management and market share, healthcare big data analytics is helping providers understand everything from how many cases of heart failure are within a provider's purview to which patients are most satisfied with their chronic disease care.
"We're absolutely dependent on our health IT systems" to gauge internal quality care metrics that are included in public-facing rankings like CMS' patient experience scores for dialysis clinics, said Dr. Allen Nissenson, Chief Medical Officer at DaVita HealthCare Partners, one of the country's largest kidney health providers, in an interview with HealthITAnalytics.com. "We compare them to publicly reported data, and to previous benchmarks within a single facility, and then we basically do some outlier management."
"This is critically dependent on our ability to capture the data, aggregate it, and analyze it, using our internal IT systems," Nissenson stressed. "Without that type of clinical analytics, it wouldn't be possible – we'd just flailing around in the dark. Once we identify which of the metrics is driving poor performance, then we have very specific, targeted clinical programs to try to improve it."
READ MORE: Payers Wary of Outsourcing Big Data Analytics, Health IT Tasks
Top marks on performance, quality, and outcomes are the three major components of a successful healthcare organization, measured partly by the rate of preventative chronic disease services they offer and partly by how well patients adhere to their ongoing treatment plans. That means that providers must move beyond measuring just what patients do when they're in the office to what they do during the majority of their unsupervised, unpredictable lives.
That's where healthcare big data analytics can truly shine – if the technology is paired with the human expertise, dedication, and cooperation that are so vital for achieving measurable cost savings and long-lasting chronic disease control for patients.
Using big data and clinical analytics to identify high-risk patients is no small thing, but it's only the start of a truly impactful chronic disease management program. Providers must take the next step by reaching out to those patients, managing their care coordination, making community support available, and addressing the underlying social needs or behavioral problems that often lead to the development of chronic disease in the first place.
"The idea is that we can identify patients who have higher needs, such as those who have chronic conditions, those who have multiple hospital admissions, or who come into the emergency rooms multiple times – patients who require more of a proactive approach for managing their care," said Dr. Hargobind Khurana, Senior Medical Director of Health Management at Banner Health, an Arizona-based hospital system which has developed a comprehensive, home-based care coordination program for seniors living with complex chronic conditions. "We use technology for that, but more important is our care team which is involved in taking charge of these patients."
"Taking that holistic approach and having a significant amount of touch points with these patients, provides enough data on a timely basis that we can take proactive steps to manage the problems," Khurana added. "We can change some medications, help them through some symptoms, or catch something that is exacerbating a problem and hopefully change the course of that condition. It makes a difference when you can build trust with a patient and have a central team which is solely responsible for managing or helping these patients on a timely basis. That makes a difference in how they use healthcare and whether or not they end up in the hospital."
Making care coordination and patient supervision a priority can cut the average costs of chronic disease care by $4500 per patient over a three year period if providers use population health management strategies to reduce the fragmentation of services, says a recent study published in the American Journal of Managed Care. It can raise patient satisfaction and reduce preventable hospital readmissions. Health IT that promotes coordinated care can make clinical staff more efficient and keep patients safer, too.
Providers aren't the only ones who are generating big data, nor are they the only ones who can benefit from it. Patients themselves are becoming more proactive with their chronic disease management by strapping on wearable devices to monitor their basic vitals, participating in academic research through Apple's ResearchKit, contributing their genomic information to precision medicine initiatives, and taking advantage of unrestricted access to their personal health data in order to contribute their own information through projects like OpenNotes.
Empowered, engaged patients who take more control over their health are not only adding important data to the tapestry of their healthcare journey, but are also more likely to stay insured, which helps them meet their financial responsibilities, whether or not their providers are participating in value-based purchasing just yet. Providers that have already joined an accountable care organization, however, are seeing higher patient satisfaction due to the coordinated, data-driven nature of the care they can provide to those living with chronic disease.
As federal regulations align with these ongoing payment reforms, there is a growing recognition that population health management is the key to fighting the overwhelming tide of chronic disease. Healthcare providers who continue to invest in big data analytics may be able to position themselves for success as the availability and analysis of large volumes of patient data becomes increasingly central to the complex, never-ending task of chronic disease care.