How can you come out on top with healthcare data analytics?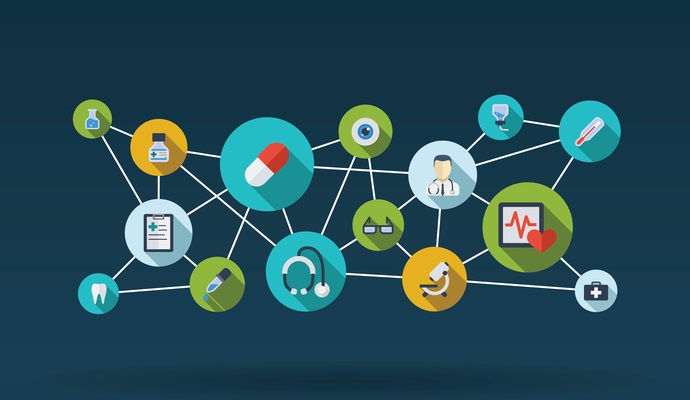 - There is fierce competition among healthcare organizations right now as the industry faces a tsunami of reform initiatives, financial changes, and a greater emphasis on accountability, transparency, and quality care.  To get an edge over competitors, leading providers are using robust analytics to monitor everything from how quickly the supply closets empty to how well physicians are documenting their services.  Cathy Gorman-Klug, RN, MSN and director of quality service lines at Nuance, takes HealthITAnalytics through some of the major areas where scrutinizing data can give hospitals and other providers a head start in the race towards better bottom lines and better patient care.
How is analytics helping healthcare organizations improve?
Today, more than ever, healthcare organizations are laser-focused on their performance.  The "alphabet soup" of federal and regulatory initiatives has only further reinforced the need to leverage analytics to drive performance.  This need to get a real-time handle on performance doesn't just impact large organizations, but organizations of all sizes.  Both are constantly looking to data to ensure that they're accurately portraying their performance to the multitude of stakeholders, internal and external, because the stakes are very, very high.  Not only are patients selecting facilities based on performance, but private payers and Medicare payments are increasingly associated with the quality of care delivered.
Organizations are starting to take a really deep dive into the data in order to make sure they receive the biggest piece of the pie to which they're entitled and to maintain their positive reputations, clearly.  In the highly competitive healthcare environment, organizations are using data to review and trend performance: by both individual physicians, physician practices, hospitalists vs. attending physician, by nursing unit, and even by day of the week.
What are some of the areas health systems are really focused on?
READ MORE: Top Healthcare Business Intelligence Companies by Hospital Users
As part of this process, both clinical and financial parameters and performance are examined, and not everyone can come out on top.  Because consumers are more educated than ever, and consumer advocacy groups are publishing report cards about various hospitals, real emphasis is being placed on deep analysis of data across a wide spectrum of areas.
When it comes to data and analytics, hospital-acquired conditions are clearly important to monitor closely, as is patient satisfaction.  As we move to pay-for-performance, value-based purchasing initiatives have really upped the ante by looking at not only the quality of care delivered, but the patient perception of the quality of that care.  As this transition rolls out further, the importance of patient perception will increase.  Both quality of care delivered and satisfaction scores are used in an algorithm to determine how much financial reimbursement a facility will receive.
By using both clinical and financial parameters, performance can really be evaluated in a 360-degree view.  As a result, most facilities have report cards and dashboards that constantly reflect their performance and they're monitoring  these on a daily basis and sharing findings internally as well to drive improvements.  In addition to looking at what they're doing internally, organizations are also reaching for external benchmarks – whether that means the hospital down the street or the comparable hospital across the country.
Why is it so important to use analytics right now?
As we've moved from pay-for-reporting to pay-for-performance, healthcare organizations have had to face the harsh reality of financial penalties for certain inadequacies.  In addition to patient safety, issues affecting bottom-line and reputation are truly the areas of focus for most, if not all, organizations.  It's also important to keep in mind that much performance data is publically available.
READ MORE: IBM Watson Gets SNOMED CT Infusion to Enhance Data Analytics
In addition, performance on quality measures is a major focus and organizations are really looking to see that they're hitting the mark.  Very often we find that they are delivering the care but the documentation of that care is a little light in some of the areas.  By evaluating their processes and instituting a clinical documentation improvement program, we're able to help them address these issues up-front with the physician; issues that map back to quality measure reporting, and impact patient care and overall financial stability.
Physician documentation is required to code and bill for services rendered to a patient.  If something isn't documented, it can't then be coded and therefore you can't bill for the service.  And you can't use it for clinical quality measures either.  So, healthcare organizations are really looking at physician documentation, related performance, readmissions, how long their patients stay in the facility, if one physician's cost for their patients is higher than their peers – they're really monitoring that very closely now.