How Big Data Analytics Can Improve Patient Utilization Rates
"I definitely think that in this day and age, you absolutely have to have big data analytics to help drive change and make decisions in this industry."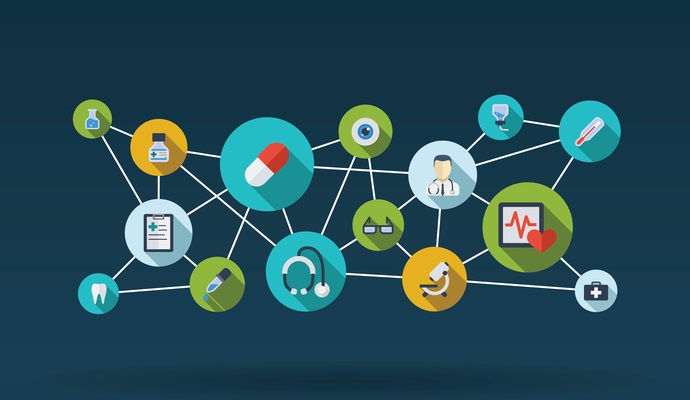 - Clinical analytics, quality reporting, and population health may receive most of the attention when it comes to health IT improvements, but there are a surprising number of other innovative uses for big data within a healthcare organization – especially when it comes to operational efficiencies.
Healthcare organizations teetering on the edge of the transition from volume to value are keenly aware that trimming excess spending from the supply chain, maximizing available resources, and gaining deeper insights into utilization rates may help make up anticipated dips in revenue from value-based care.
Big data is the key to operational improvement initiatives like managing the flow of patients through emergency rooms, inpatient beds, and clinics. Combining information about patient needs and available resources can produce actionable insights that don't just keep revenue moving smoothly into providers' coffers, but also make an enormous difference to the satisfaction of patients and the productivity of staff members.
At Wake Forest Baptist Health in North Carolina, uneven utilization of the hematology-oncology clinic was causing headaches for nurses and pharmacists while producing frustrating delays for patients. The popular 10:00 AM to 2:00 PM window for appointments was jam-packed, but many of the 43 treatment chairs in the infusion center would sit unused at other hours of the day.
Resources were stressed to the max during peak hours, explained Karen Craver, Clinical Practice Administrator, forcing nurses and pharmacy technicians to run flat-out. Yet at either end of the pronounced utilization bell curve, staff members had few patients to care for and little to fill the remaining hours of the business day.
READ MORE: FHIR Finally Brings the Internet to Bear on Healthcare's Big Data
"It's a very stressful way to work," Craver said to HealthITAnalytics.com. "During those high-capacity hours, it's almost like working in a fast food place when someone drops off a busload of customers. You have to be working like crazy to get through that bolus of people."
"It wasn't making patients very happy, either," she added. "Even if they were on time for their appointment, they might have to wait because we got behind on our treatment schedule."
The frenetic atmosphere during peak hours also prompted some concerns that patient safety could be affected. "When you have all your chairs completely full, there may be a long waiting list, your patients are complaining, and all your staff are under the gun to accomplish everything, then that does bring up patient safety as an issue in an atmosphere of high tension and high stress," said Craver.
Craver and her team knew there must be a better way to distribute their workload, decrease complaints, and optimize the utilization of their resources, but finding the solution took some trial and error.
"At first, we tried to make changes on our own," she said. "We had a charge nurse who worked closely with the scheduler, but the scheduler was the only one who could manipulate the calendar and move patients around. Just looking at the screen and trying to do that visually took a lot of time."
READ MORE: Revenue Cycle Analytics Enable Value-Based Care for Pediatrics Group
"And we were basically depending on one person to do this. That person has no clinical background, so it was difficult to have them figure out where a patient should fit in."
Ideally, a medical nurse would handle part of the scheduling process, she continued, because a clinical background would help the staff member identify what drugs were involved in the appointment and how long they would take to administer. But integrating that knowledge into the existing scheduling procedure was a big ask for a department that was already stretched to the limit.
"We wanted to go to our leadership and ask for more space, but we were expecting them to ask us how we have maximized our current space," said Craver. "And we couldn't really answer that, because even though we knew that we had a few hours in the morning and the afternoon that were pretty empty, we didn't know how to fill those times up to utilize our resources better."
Since eyeballing the schedule wasn't producing results, Wake Forest Baptist decided to investigate how big data could give Craver and team the insights they needed to meet their utilization goals.
After one of the directors of the cancer center pointed out that analytics could help flatten the curve, Craver started looking into big data solutions for the infusion center's problems.
READ MORE: 48% of Businesses, Including Healthcare, Face Big Data Skills Gap
"That's when we went to our leadership and said, 'Look, here's a solution that could help us, because what we really need to make progress is something that can analyze the data in a way that we can't do ourselves,'" Craver said.
"We chose LeanTaaS iQueue as the product that would come in and crunch the data for us, and show us how to set up our scheduling templates. The fact that we could harness continual monitoring of our data to keep track of changing practice patterns was really important."
For example, if the organization added another physician who focused on breast cancer, that provider would bring in a different set of patients with different needs than someone who specializes in treating leukemia, Craver explained.
"So we would see a difference in the type of patients coming through the infusion area, and we would need to adjust the appointment schedule according to those new needs. That was something we weren't even really considering before we invested in the healthcare analytics tools."
Because the clinic serves patients with many different types of oncology needs, tailoring the schedule to accommodate a large variety of treatment protocols was no easy task.
"Every infusion center has a 'cheat sheet' for the schedulers that list common treatments and the usual allotted time for each of them, so we tried to consider those circumstances as well," said Craver. "Of course, we can't just put 'lung cancer patient' into the system and have it pop up with a standardized time for an appointment. There are different drugs used for different patients, so we had to take that into account."
By grouping certain common treatments together, however, Craver's team was able to revamp the cheat sheet to work with the new scheduling tools. Treatments could be slotted into approximate gaps in the schedule, giving the front desk a better idea of how to arrange other appointments.
"That was something that was very difficult to do manually," she noted. "The previous scheduling template had about 16 different visit types, and now we're able to cut it down to only six different types of visits. That makes it easier for the scheduling folks."
"It also makes it easier for non-clinical staff to handle the scheduling," she added, "because they don't need to have as much of that background knowledge before they can even pick an appointment slot."
The results have been clear to see, according to Craver.
"We definitely feel as if we have been able to flatten that curve from a bell shape to almost like a trapezoid," she said. "So in the morning, we have greater utilization than we did before, but then we can maintain our appointment rate throughout the day, which is a much easier way to work than the steep incline and decline we used to deal with."
"The nursing staff seems to be less harried. The pharmacy is able to handle requests in a timelier manner. And patients are seeing a reduction of delays in the treatment area, which makes them happier. We have gained about a ten percent increase in overall chair utilization, and we have definitely gained a more positive working atmosphere."
Planning ahead was one of the key components of success for Wake Forest Baptist's data analytics implementation – and something that should not be underestimated.
"It was critical to manage expectations," Craver said. "We drafted a letter to our patients notifying them of the changes two months ahead of time, so we could explain what we were doing and why we were doing it."
"Of course, no matter how careful you think you're being, there will still be folks who will complain, and there will still be a rocky transition period. We learned that the further out you can alert patients of the change, the better off you'll be. If I had to do it all over again, I would have sent that letter even earlier than we did, so we wouldn't have impacted as many patients."
Big data analytics are "critical" for success within the modern healthcare environment, she stated, and healthcare providers may be surprised at what they don't know about their own operations.
"You may think that you have a good feel for what is going on in your organization, but until you can actually pull some data points and take a good hard look at it, you probably don't know as much as you think," she cautioned.
"It's great to have a vendor involved in this process, because you're likely to want to make more changes than you can manage alone with your in-house staff. You are probably going to need some large data sets and some real analytics knowledge as you go through the process. It's important to have some good brainpower on your side to help you sift through your options and make recommendations based on their experience."

"I definitely think that in this day and age, you absolutely have to have big data analytics to help drive change and make decisions in this industry."