How Big Data Analytics Can Boost Provider Autonomy, Outcomes
Physicians may be searching for the "joy of medicine" with little success, but the answer might lie with big data analytics and the formation of new partnerships.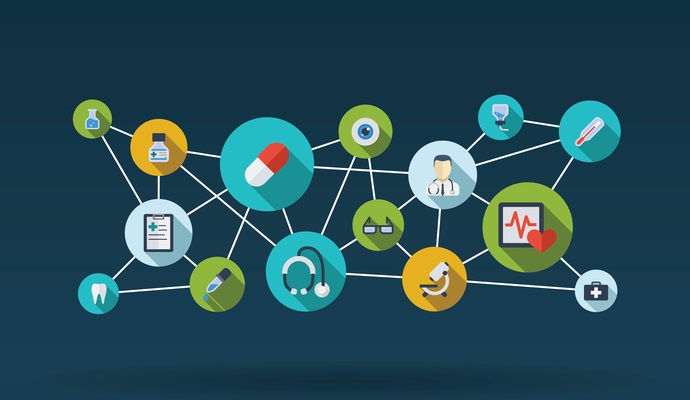 - If there's one thing that the healthcare system has learned since the beginning of the EHR adoption tidal wave, it's that big data isn't always better data.
When deployed effectively, big data analytics can deliver staggeringly complex and meaningful insights, helping providers improve everything from population health management to adverse event rates to financial returns.
But most of the data used to perform these innovative calculations does not spontaneously generate itself. Clinicians must learn how to use their electronic health records to collect the right information and report it to half a dozen different quality programs and measurement groups.
Physicians have been particularly hard-hit by the increase in quality reporting requirements, and they have not been hesitant to voice their complaints about how the convoluted processes can sap their time, energy, and ability to provide top-shelf patient care.
But big data doesn't have to do more harm than good, argues L. Gordon Moore, MD, Senior Medical Director of Population and Payment Solutions at 3M Healthcare. With the right strategies, the right attitude, and a few tweaks to the system, providers could learn to love their jobs again.
READ MORE: Penn Med. Population Health Analytics Dashboard Wins ECRI Prize
Moore sat down with HealthITAnalytics.com at the 2016 HIMSS Conference and Exhibition to discuss why physicians feel as if they're losing their autonomy and how big data analytics can help to reinvigorate the patient-provider relationship that is central to clinician satisfaction.
Digging down to the root of the problem
It all starts with data normalization.
"The basic question that we are all trying to answer is how we can use all the resources at hand to achieve brilliance and outcomes for the people that we serve," he said. "It starts with simply by knowing what is wrong with the person, and how we can understand it. If we're going to use machines to help us with that, we need to turn these things into numbers. And that is, fundamentally, coding."
No matter what form of coding is used – ICD-10, SNOMED, LOINC, or HL7 – turning data into standardized bits and bytes that can then be compared, contrasted, and complied to develop actionable insights is the foundation of any analytics work.
READ MORE: NCQA: Patient-Centered Medical Home No Longer "Unduly Onerous"
Once a patient's experiences are codified, data scientists can start to build individualized portraits of a person's total burden of illness, Moore explained, and use that information to draw conclusions about how to plan future treatments.
"We can take all the different claims and diagnoses and aggregate them. So now we know that this person has diabetes, and we can also rank them on a scale of severity. They also have congestive heart failure, and we can rank that on the scale, too. Then we can take these things together and say that they've been to the emergency department three times in the past year, which puts them in an incredibly high-risk category."
"That allows a whole number of things, and opens the door to saying that a specific population is risk-adjusted."
Once a patient's risk level is fully defined, analysts can then start to investigate how the patient's care may impact his or her outcomes. "We can look at something like their hospitalization rate, and then we can go to the hospital or a health plan or a provider and tell them that this rate is above expected," Moore said. "It may not be a marker of bad care – it may be something about the people that we serve and what they're struggling with. And we can look at that data, too, to figure that out."
"The point is that none of that would be possible without big data and being able to code that and run it through methodologies that apply logic and flags and highlight all these interesting insights that we couldn't learn before."
READ MORE: YMCA Diabetes Management Program Saves $1100 per Patient a Year
Healthcare organizations can then present the data to their clinicians in an effort to close gaps in care, improve delivery, and raise patient satisfaction levels.
But clinicians, just like every other professional faced with what could be perceived as a criticism about their work, aren't always willing to accept the need for change without defending themselves.
"It used to be that physicians would come back and say that their patients are sicker than other patients," Moore said. "But now we can say that we've already adjusted for age and illness burden, so that's actually not the answer. There's something else going on."
"So then if we look a little deeper, we can find out that this particular practice shuts down at 5:00 and the staff advises patients just to go to the ED if they can't make it in time. So people show up in the ED. And that's an issue. Is that the best alternative for them? Maybe, maybe not. But now we can have the discussion informed by data, and tackle some of the issues."
Turning frustration into opportunities for improvement
Small practices and individual providers, along with rural and critical access hospitals on the inpatient side, have historically struggled greatly with scraping together the resources to implement their EHRs, big data analytics technologies, and population health management tools.
Lagging behind other groups in health IT adoption rates for years, these vulnerable organizations may not have a clear idea of where to turn for help now that many of the nation's regional extension centers (RECs) have ceased operations and meaningful use incentives have dried up.
But these organizations and their frustrated clinicians are not truly alone, Moore points out. Collaboration – and a little give-and-take – may be the key to their success.
"There are groups that have a lot of data along with the interest in improving outcomes who can then act as an agent of support for a small practice," he said. "A health plan is a good example, whether it's a public payer or a private one.'
"Or an accountable care organization (ACO) that wants to affiliate with smaller practices can be the one to stand up and volunteer to take on the burden of doing the data analytics work, because they can do it at scale, and they know the small practices can't afford it."
Accountable care organizations make great big data analytics partners, he added, because they often have robust population health management capabilities and care management strategies baked into their design.
They also work closely with their payers, who have a vested financial interest in ensuring that providers have the data they need to make cost-effective decisions.
"For example, Blue Cross Blue Shield in Louisiana is setting up some big ACOs," Moore explained. "They have dashboards available to individual clinicians where they can log in and see how they're scoring. They can look at the numerators and denominators and identify the opportunities in those."
"It costs the providers nothing, but it gets them to the table no matter the size of the practice. All they have to do is log in and look at it. Soon, they might not even have to log in to anything. We want to make that data available to them right inside the EHR."
By taking advantage of existing opportunities and developing mutually beneficial relationships with neighboring peers trying to accomplish the same population health management goals, smaller providers may be able to avoid reinventing the wheel – and paying through the nose for the privilege.
"I don't want primary care providers going out individually and buying the same tools over and over," Moore said. "Especially when those tools make promises far in excess of delivery, and don't necessarily have the functionality required to do the job well."
Maintaining autonomy in an era of consolidation
The "joy of medicine" is a phrase that elicits strong emotions from clinicians, many of whom are feeling overwhelmed, burned out, and under attack.
The complexity of reporting requirements has been increasing at what may be an unsustainable pace, the transition to value-based reimbursement is destabilizing incomes, and the pressure of learning how to use new technologies while consistently producing the best possible outcomes are all contributing to a mass exodus of physicians from the traditional care model.
"There's a lot of misery in medicine," Moore acknowledged. "You can look at any number of surveys that say physicians are desperately looking for any way out."
Early retirement may be an option for some, but for even more physicians, employment in a larger health system is the escape of choice.
Employment offers financial stability and less responsibility for participation in quality reporting programs, as well as the opportunity to focus more completely on patient care instead of running a business on their own.
But as independent providers succumb to the lure of consolidation, fueled by voracious healthcare systems looking to expand their footprint in the marketplace by gobbling up as many practices as possible, clinicians run the risk of losing the very thing they were hoping to gain: a reinvigorated sense of purpose.
"It's important to clinicians in practice not to feel as if their autonomy is eroded below an acceptable level," Moore remarked, which may be one of the dangers of seeking employment. Provider satisfaction requires organizations to engage in a balancing act between giving clinicians the freedom to practice the way they want to and the responsibility to keep them on the right path.
"You can bring that joy of medicine back if you can absolve the clinician of some of the minutia that is seemingly important but actually more destructive than helpful," Moore suggests.
"For instance, measuring the HbA1c in a patient is critically important for my relationship with that person and helping them get the best care possible for their diabetes. But the frequency with which they do that it's a lousy way to measure the effectiveness of a primary care physician."
Organizations that hope to cultivate positive physician relationships should investigate ways to use emerging population health management strategies and big data analytics tools to provide support and actionable information, not just punitive criticism or restrictive laundry lists of strictly controlled procedures.
"If you want to find PCPs that will line up to work with you, provide them the space and the resources they need to deliver consistently brilliant care to the patients they serve, even as average clinicians," Moore said. "Make it easy. One of the things you can do is provide technology that makes it easy to extract information without taxing their time to prove their value."
In addition to technological aid, organizations should consider investing in a team-based approach to population health management.
A team strategy can make it less likely that high-risk patients fall through gaps in the care continuum, especially if big data analytics are in place to flag potential problems and equip nurse practitioners, physician assistants, or case managers with the information they need to perform care coordination tasks.
That takes some of the pressure off of the physician, Moore says, and ensures that patients have a reliable support system in place when they need help making decisions about their care.
"A care management person that can do outreach for them, or a community health worker that can bring in people who are lost to follow-up but are in need of care," he said. "Physicians don't have the time to drag those patients back in the door. If I come at a PCP with those suggestions, they see support and help. And they don't see loss of autonomy. If they see a loss of autonomy, then we haven't designed it right."
At the same time, physicians have a responsibility to keep an open mind and recognize that most organizations have their best interests – and the best interests of their patients – in mind when trying to optimize internal procedures.
"If I'm making suggestions to a clinician and they say, 'I like to do things this way,' but I can demonstrate with data that there is a better way, I'm perfectly happy to say that clinician has to do it differently, regardless of whether or not he thinks that's a loss of autonomy," said Moore.
"There is a degree of standardization that must be implemented in order to maintain high quality. If the art of medicine means the freedom to continue to do badly, I can't accept that."
"If we can reduce the burden of changing payment and reporting models, which are crushing physicians right now, we can let providers focus new workflows on what really helps the patients. Let's make sure we're keeping the conversation about that."