Hospital CEOs Can Leverage Accountable Care for Financial Health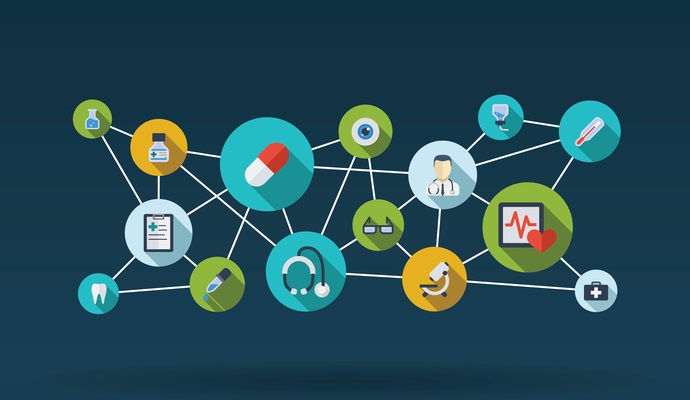 - Hospitals CEOs have a lot of problems on their plates as their organizations continue to churn through numerous reforms.  Financial sustainability and revenue cycle management are at the top of the heap, says an unsurprising result from a poll conducted by the American College of Healthcare Executives (ACHE), and population health management, care quality, patient satisfaction, and government mandates such as ICD-10 and meaningful use are not far behind.  As a shortage of physicians, a shift away from lucrative inpatient care, and a pressing need to purchase and implement EHRs and data analytics technologies sap dollars from their pockets, how can hospitals capitalize on the challenges ahead of them instead of sinking under the weight of change?
"The survey results show that these are challenging times for CEOs and leadership teams, and we are all expected to do more with less," says Deborah J. Bowen, FACHE, CAE, president and CEO of ACHE. "Taking care of patients and improving patient safety and quality in their organizations is job No. 1, but CEOs acknowledge they must do so in a climate of complex payment reform, dwindling reimbursement and government mandates."
The financial challenges facing healthcare organizations were twice as likely to concern executives as the next-most pressing issues, which were a tie between governmental mandates and implementing ACA healthcare reforms.  Bad debt, decreasing inpatient volume, Medicare and Medicaid reimbursement, managed care, and competition from other providers kept money-minded CEOs awake at night.
Those concerned about healthcare reform implementation chewed over how to reduce operating costs, move towards value-based reimbursements, align more closely with their physicians, and reduce preventable hospital acquired infections.  Sixty-eight percent of executives added that they are deeply concerned with the ICD-10 implementation, and while "CMS regulations" made the list, specific worries about Stage 2 meaningful use did not materialize.
But the pervasive anxiety of organizational leaders doesn't necessarily mean that healthcare is doomed to falter under the burden of reform.  Many of the areas of concern may actually align for the organization's ultimate good, if the board room is proactive in addressing them.  Population health management may sound like a difficult proposition for cash-strapped facilities, especially with the absence of qualified physicians to see more patients, but organizations can instead shift towards team-based care that harnesses the capabilities of inexpensive patient navigators and lower-level nurse practitioners and physician assistants who can shoulder the brunt of the patient increase.
With a move towards patient-centered, collaborative and accountable care, hospitals will better be able to align their mission with that of their physicians, who will also reap benefits from adopting the principles of the patient-centered medical home.  And with the move towards more cost-effective outpatient care, hospitals that have become the hub of their patients' care continuum may need to rely less on the revenue from long inpatient stays.  Patients who are satisfied with this increasingly in-demand method of service are less likely to defect to competitors, increasing patient loyalty, satisfaction, and engagement.
If hospital leaders successfully leverage this shift towards accountable care and break the cycle of dependence on volume-based reimbursement, they may be able to free up more revenue for investment in population health management and revenue cycle management technologies, which will in turn help to identify additional opportunities to increase efficiencies and lower costs.
Becoming a partner with the primary care ecosystem, providing coordinated specialty services to patients, and increasing care quality by keeping outcomes-based payment in mind can help to transform the role of the hospital into one that better aligns with the healthcare reform efforts that current leaders continue to fear.  While such a significant transformation may not be easy, executive leaders should view their challenges as opportunities for improvement if they are to see future rewards for engaging in true accountable care, and take the lead in encouraging their healthcare providers and partners to push for safe and efficient patient-centered care.