HIMSS15 Leaders Stress Population Health Management, Engagement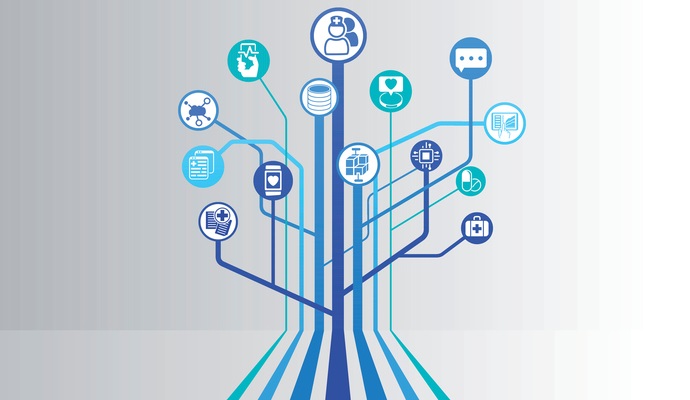 - The 26th Annual HIMSS Leadership Survey, unveiled this week at the HIMSS15 exposition in Chicago, highlights the importance of health IT-driven population health management, patient engagement, and strategic planning to improve care quality and delivery in pursuit of the Triple Aim.
The survey, tallying the responses of 330 healthcare leaders across the industry, shows strong executive support for the adoption and use of health IT infrastructure, such as clinical analytics, patient portals, and advanced EHR capabilities, in the ongoing quest to achieve return on investment while providing a meaningful and effective patient experience.
In contrast to previous years, in which health IT investment was constrained by budgetary belt-tightening and qualified staff was almost impossible to find, the industry seems to be willing to push forward with hiring and purchasing as more and more providers begin to recognize the value that these investments are bringing.  With three-quarters of organizations firmly on top of their long-term strategic planning and the same number believing that health IT is a critical tool for achieving patient care goals, EHRs and analytics systems are widely seen as the only real way to achieve population health management and patient engagement that will, in turn, bring financial rewards.
"This year's survey showed that more than one-third of participants report that their organization was able to demonstrate improvement in all three areas covered in the Triple Aim as a result of their IT use," said John H. Daniels, vice president, strategic relations for HIMSS.
"These numbers are critical as they prove the continued progress healthcare is making as IT integrates with value-based care strategies and the growing influence of the patient in health encounters. It will be important for providers to capitalize on this momentum to ensure improved patient satisfaction as the sector begins the transition from Stage 2 to Stage 3 of Meaningful Use."
READ MORE: Chronic Care Management Improves Pediatric Outcomes by 20%
While more organizations are more willing to implement "tried and true" technologies rather than those that are cutting edge but untested, the market for innovation is strong and growing stronger.  The survey's positive tone continues with several other key findings:
• More than half of organizations believe they have improved their population health management programs with the help of health IT infrastructure.  Thirty-eight percent of organizations currently have dedicated population health management technologies in place.

• Eighty-seven percent of respondents are now using portals to engage their patients by providing online appointment setting, access to personal health records, payment services, and other active participatory features.  Some providers also add motivational gaming features, mHealth apps to collect patient-generated-health data, and social media interactions.  Only three percent of respondents said they did not use any of the above technologies.

• More than 70 percent of participants believe that patient engagement through portals and other consumer-focused initiatives like organizational websites will have a significant impact on their organization's strategic planning and efforts over the next two years.

• Over seventy percent of participants believe that changing reimbursement models, coupled with policy mandates like Stage 2 and Stage 3 meaningful use, will have a major impact on the delivery of healthcare services.  Similar numbers pinned strategic success on interoperability and the ability to participate in health information exchange.

READ MORE: Top Healthcare Business Intelligence Companies by Hospital Users

• Nearly 90 percent of providers believe that improving patient satisfaction is a top priority in the next twelve months.  Organizations also wish to focus on improving care coordination, patient outcomes, and operational efficiencies in order to position themselves for impending quality-based reimbursement initiatives while retaining the loyalty and business of their patient populations.

• Close to three-quarters of participants believe that clinical analytics, EHRs, patient portals, and health information exchange are "critical" for care coordination and meeting mandated clinical quality metrics.  Two-thirds believe health IT can help primary care providers achieve higher levels of efficiency, while just over half are using technologies to actively manage the patient experience.

• The vast majority of respondents believe their executive leaders support further investment in health IT, and 42 percent even believe that the board room has a "fairly sophisticated understanding" of the technologies.  In contrast, however, just a third of physicians and other medical staff believe that health IT is critical to positively impacting patient care and bringing about organizational success.  Just 29 percent of participants said that their medical staff has a "favorable" attitude towards health IT.

• Despite the reluctance of clinical staff to embrace more health IT tools, the majority of organizations are willing to make small but significant investments in hiring new staff – or at least maintaining their current levels of personnel.  Nearly one in five hospitals plan to expand their IT staff by more than ten percent, showing a new found optimism around the continued impact of healthcare technology on population health management and the other branches of the Triple Aim.
Overall, the survey indicates that healthcare industry leaders may be moving out of its deeply entrenched doubts about the value and impact of health IT on emerging initiatives like population health management and accountable care.  The lack of enthusiasm from clinical staff will still need to be overcome in order for providers to meet the goals of the Triple Aim.  However, the widespread sense of reliance on health IT and the hope that increasing technology infrastructure will help achieve organizational success shows that patient engagement technologies and population health management tools are here to stay as providers transition to reimbursement models that require patient satisfaction and data-driven, high-quality care.