HIMSS Stage 7 Awards Recognize EHR Use, Clinical Analytics
HIMSS Analytics has awarded its top EHR and clinical analytics adoption honor to several health systems across the country.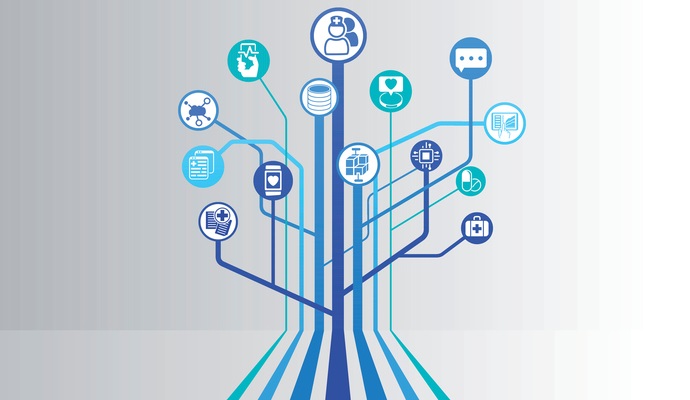 - Several healthcare organizations have received the highest honors on the HIMSS Analytics EMR Adoption Model (EMRAM) scale in the last quarter of 2014, joining the 4.37% of ambulatory clinics and 3.4% of hospitals currently at Stage 7 of the quest to adopt and leverage EHR and healthcare analytics technologies.
Cleveland Clinic Health System achieved its Stage 7 Ambulatory award in December for its advanced electronic patient care environment. "The Cleveland Clinic Health System has figured out how to securely file patient-entered data in a discrete form to track and improve patient outcomes, and they have integrated a family history questionnaire into the physician's workflow that automatically calculates and presents to the physician the best personalized plan for that patient," said John Daniels, CNM, FACHE, FHIMSS, CPHIMS, vice president, strategic relations, HIMSS. "They also demonstrated significant savings from hard-stop alerts for high-cost / low-value tests. The Cleveland Clinic lives up to its reputation as a world-class healthcare delivery organization."
Also in Ohio, MetroHealth Medical Centeris celebrating its Stage 7 hospital award after passing an on-site inspection from HIMSS Analytics executives. "We are proud to lead the way toward high-quality, patient-centered and technology-enabled care," said Dr. David Kaelber, MD, PhD, MPH, Chief Medical Informatics Officer at MetroHealth. "This recognition, complementing the HIMSS Stage 7 ambulatory recognition we received early this year, acknowledges MetroHealth's leadership and commitment to pushing the use of electronic medical records for the benefit of our patients, our healthcare system, and all of Northeast Ohio."
The EMRAM scale for hospitals requires healthcare organizations to be using a complete EMR system, including structured templates for physician documentation, closed loop medication administration, clinical decision support, data warehousing, and the ability to generate and transmit continuity of care documents (CCD). The EMR adoption scare for ambulatory providers expects Stage 7 organizations to have HIE capabilities, advanced clinical decision support, proactive care management for patient populations, electronic messaging, and access to lab and test results from external facilities.
Beaumont Hospital Troy in Michigan and the 144 ambulatory clinics in the Beaumont Health System have achieved Stage 7 on both the hospital and ambulatory scales this month. With three hospitals, 1778 beds, 553 employed physicians and more than 2500 private practice physicians in the network, Beaumont's care processes include just one paper-based document, Daniels said, "and it will not be long before that paper disappears. Also, they launched a PT/OT optimization project that has not only reduced the average length of stay for ICU patients by 3.2 days, but has also increased revenue by over $780,000 per year," he added.
Lancaster General Hospital in Pennsylvania has focused on data governance, patient safety, and population health management in order to meet the Stage 7 ambulatory standards, Daniels said in a press release. "LGH's streamlined enterprise governance strategy has allowed them to not only optimize the use of their EHR, but also helped to galvanize community physicians. Their highly collaborative approach has enabled many information exchange activities that have enhanced their population health initiatives," he said. "They are definitely focused on their mission to advance the health and well-being of the communities they serve."
Meanwhile, one of the only hospitals in the South to meet Stage 7 EMRAM standards,Ochsner Medical Center – North Shore in Slidell, Louisiana, has used its health IT savvy to launch an electronic ICU that has reduced the incidence of preventable infections and a telehealth stroke program that helps to extend rapid care to patients in rural areas.
"Receiving the HIMSS Stage 7 Designation is an incredible accomplishment and one that showcases our dedication to creating a seamless patient experience here at Ochsner," said Michael Hulefeld, Executive vice president and chief operating officer, Ochsner Health System. "This recognition speaks directly to three core components of our mission: to lead, educate and innovate. Through the hard work and dedication of our team, we have reached a level of data continuity and accessibility that continues to transform the healthcare industry."