HIM, Revenue Cycle Analytics to Overtake EHR Purchasing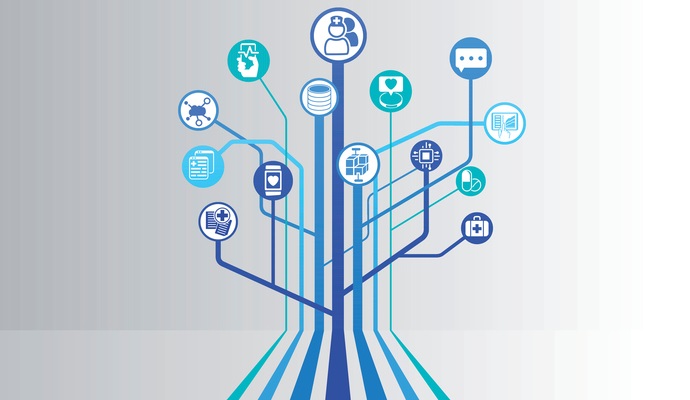 - Revenue cycle analytics, health information management, and administrative IT systems are slated to overtake the EHR purchasing market for hospitals within the next few years, according to a new Frost and Sullivan report.  As EHR adoption reaches its peak for larger providers and ICD-10 threatens the reimbursement cycle, organizations will turn to complementary health IT infrastructure to boost their cost-cutting and care quality capabilities.  This "post-EHR" environment will drive new opportunities for vendors offering innovative products to meet the needs of providers looking to population health management and accountable care for financial security.
Healthcare reform and the sudden surge towards value-based reimbursements will be the immediate driver of infrastructure purchasing as the hospital information systems market grows to $17.6 billion by the end of the decade – a 58.9% increase since 2013.  Financial applications, including revenue cycle analytics that can close utilization gaps and improve collections, will see a 9.7% compound annual growth rate (CAGR) until 2020 as providers attempt to retool their processes to meet the demands of novel payment structures.
"Hospitals understand they must establish new business models in order to survive under a dramatically transformed provider landscape," said Frost & Sullivan Connected Health Principal Analyst Nancy Fabozzi. "Most impactful will be cuts in Medicare reimbursement required by the Affordable Care Act as well as the shift to value-based reimbursement by commercial payers. Additional concerns are the growing competitive pressures from retail pharmacy clinics and third-party telehealth providers as well as the rise of the health insurance marketplace that requires individuals to select their own health plans and provider networks."
Despite the potential reprieve for meaningful users, apprehension over the future direction of regulatory initiatives such as the EHR Incentive Programs and ICD-10 may hold back some organizations from investing in new systems.  Others, in the midst of acquisitions or consolidations, may not see the need to spend on health IT when bigger changes are afoot.
Many hospitals experiencing financial insecurity have put their purchasing budgets on hold as they reallocate resources to meet immediate demands, delaying investments in population health management and analytics to focus on securing their revenue cycles.  But those that are making investments are likely to be replacing existing systems instead of buying first-time products.  A July 2014 survey found that 63 percent of practice management and revenue cycle management purchases were replacements, driven in large part by ICD-10 preparation.
Providers that wish to come through their healthcare reform processes with a strong foundation in information management may turn to some of the health IT vendors awarded this year's "Best in KLAS" designations, including Epic Systems, whose diversified offerings swept eleven of the top categories.  PricewaterhouseCooper was the winner for revenue cycle transformation, while athenahealth and Epic shared the honors for practice management.
Other health IT market segments showing strong growth potential over the next few years include patient monitoring, healthcare analytics outsourcing, and behavioral health software, according to a number of market briefs.