HHS Awards $665M to Boost Healthcare Analytics, Payment Reform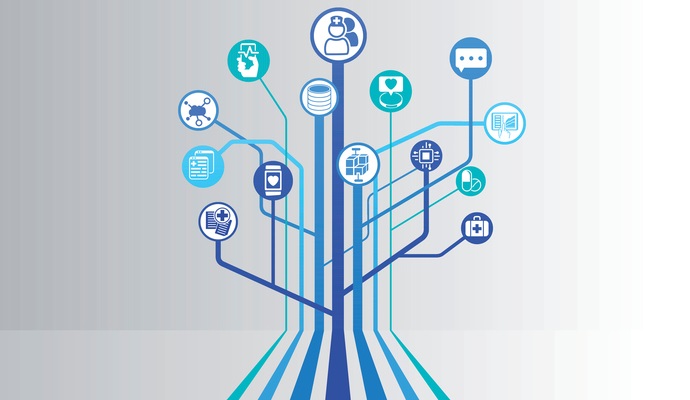 A new round of HHS State Innovation grants will foster care coordination, healthcare analytics, and payment reforms.
- The Department of Health and Human Services (HHS) has announced an investment of more than $665 million in State Innovation Model grant funding to help spur the development of healthcare analytics and health IT infrastructure, accountable care, value-based payment reforms, and other critical activities prompted by the Affordable Care Act (ACA).  The funding continues an outpouring of awards from the government to recognize achievements and encourage industry-wide progress.
"We are committed to partnering with states to advance the goals we all share: better care, smarter spending, and, ultimately, healthier people," said HHS Secretary Sylvia Burwell. "We're seeing states do some very innovative things when it comes to improving the ways we deliver care, pay providers, and distribute information. These funds will support states in integrating and coordinating the many elements of health care – including Medicaid, Medicare, public health, and private health care delivery systems – to the benefit of patients, businesses, and taxpayers alike."
Twenty-eight states, three territories, and the District of Columbia will receive funding through this round of grants, which adds to $300 million gifted to twenty-five states at the beginning of 2013.  The money will support several areas of quality and data infrastructure improvement.  Nearly $43 million will be awarded to seventeen states under the State Innovation Model Design Awards, while the remaining $622 million will support eleven states in their work on State Innovation Model Test projects.
Efforts that will benefit from these grants include raising the level of primary care through patient-centered medical homes (PCMHs) and integrating mental healthcare with other aspects of the delivery system.  States will also deliver technical assistance to healthcare organizations seeking to adopt more robust health IT tools, support the transition to accountable care and value-based payment structures, create unified quality measures that will align quality improvement activities, and foster partnerships across the care continuum.
"States are laboratories of innovation and serve as critical partners in transforming health care," said Patrick Conway, MD, CMS deputy administrator for innovation and quality and chief medical officer. "States are large health care purchasers for their employees and residents, have broad regulatory authority over health care providers and payers, have the ability to convene multiple parties to improve statewide health delivery systems, and oversee public health, social, and educational services. Partnering with states on health innovation has the potential to accelerate and transform health innovation in all of these areas."
HHS has previously provided more than $800 million to foster innovation throughout the nation, including pilots to reduce preventable readmissions, improve clinical decision support, and promote care coordination.  Initiatives funded by HHS in recent years have successfully reduced preventable Medicare readmissions by up to 8 percent, while quality improvements have been responsible for drastically reducing deaths and saving close to $12 billion in spending over the past three years.