Healthcare sees big potential for big data, analytics in 2014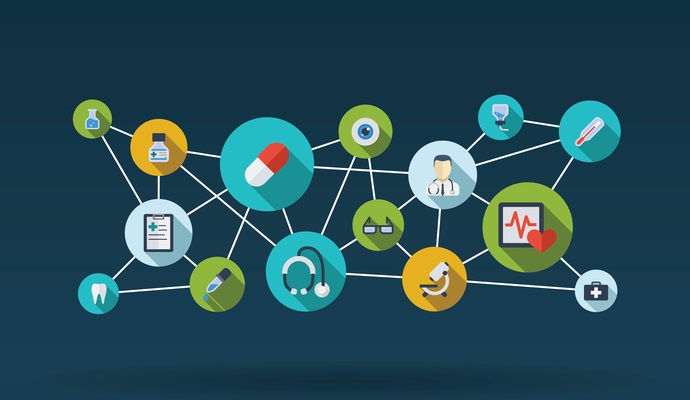 - Hidden amidst the grumbling about federal mandates, the trepidation surrounding the ACA and ICD-10, the anxiety over financial sustainability, and the concern about how technology will impact patient care, something very special is happening in physician offices, hospital board rooms, and research institutions across the nation. The flexible, adaptable, and forward-thinking aren't bemoaning how EHRs and mHealth are going to destroy traditional medicine. They're eagerly anticipating how the staggering amounts of clinical and financial data produced by these systems will revolutionize the way hospitals operate and patients receive care.
Big data is generating high hopes and great expectations, and providers are more interested than ever in turning those dreams into realities as soon as possible. While the benefits of analytics have thus far been slow to show themselves for the majority of organizations, 2014 will be a year of marked change for the healthcare industry as federal reforms push providers into a world where relying on data-driven insights is a necessity instead of a luxury.
Embracing big data requires cultural and operational changes that can only originate with the C-suite, and conflicting attitudes in the board room could put analytics adoption at risk. While one recent survey suggests that executives won't invest in analytics unless it can prove its value before a significant financial outlaw, other data indicates that the majority of decision makers are excited to delve into the information they have at hand.
After polling 258 healthcare leaders, the Society of Actuaries (SOA) found that 66% are enthusiastic about the potential of big data, and 87% acknowledge that data analytics will have an important impact on the business of healthcare in the future. Population health management and clinical decision support are two areas where analytics will shine, according to the participants.
"There's a lot of confusion about what to do with big data, not just to create meaningful insights, but to create insights that translate into meaningful action," said Carol McCall, Society of Actuaries health fellow. "Insights are great, but if they don't change what we do, then they haven't really impacted anything." Many executives agree. Nearly half admit that analytics have produced little or no benefit for their organizations at present. Only 38% of hospitals feel their facilities are prepared to tackle the challenges involved in generating actionable insights, and 31% say their current staff doesn't have the skills to crunch the numbers and produce results.
The next few years will be critical for hospitals, health plans, and smaller physician offices when it comes to collecting, analyzing, and acting upon clinical and financial data. Much like the proliferation of EHR products after the beginning of meaningful use, the analytics market will likely see an explosion of plug-and-play vendor offerings that streamline disparate IT systems, provide data warehousing as a service, and produce detailed reports to supplement clinical and financial decision making. Qualified staff may currently be hard to find for 84% of organizations, but market maturity will mean a greater focus on training nurses, physicians, and data scientists to take advantage of new job opportunities.
"Big data is going to change everything," predicts McCall. "Right now, the key issue we need to address is how we take all of the insights Big Data has to offer and translate them into something actionable. The promise of big data not only lies in our ability to leverage data on such a vast scale to improve what we're already doing, but in using it to identify and pursue opportunities that simply weren't possible before."