Healthcare Internet of Things, Big Data VC Funding Hits $1.4B
Investment in big data analytics and the healthcare Internet of Things continues to grow as venture capitalists invest $1.4 billion in the health IT sector.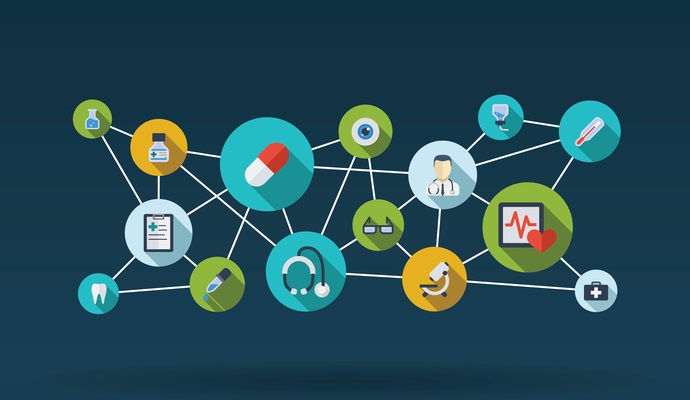 - In the first quarter of 2016, healthcare technology companies, including those focused on big data analytics and the healthcare Internet of Things, saw a significant spike in venture capital funding, according to a recent study by Mercom Capital Group LLC.
Corporate venture capital and private equity funding in the digital health and health IT sector reached a total of $1.4 billion with 146 deals, representing a 27 percent increase from the last quarter in 2015.
"The health IT sector is off to an impressive start this year with significant funding activity in the first quarter led by wearables, data analytics and telemedicine. Data analytics and telemedicine companies reached a significant milestone, each crossing $1 billion in funding raised to date," commented Raj Prabhu, Mercom Capital Group CEO and Co-Founder.
Companies that primarily focused on healthcare practices comprised 42 percent of the total funding. The organizations received $569 million in 49 deals, which represented a significant increase from $360 million in 44 deals in the last quarter of 2015.
Investors were most interested in technologies that manage electronic health information and provide big data analytics tools. Health information management companies received the most funding with $529 million in 40 deals.
Service providers also raised approximately $25 million in three deals and revenue cycle management companies received $10.4 million in five deals. Lastly, security companies brought in $5 million in only one deal.
For consumer-centric companies, investments totaled $796 million in 97 deals, which accounted for 58 percent of the total funding. In the last quarter of 2015, these companies only received $711 million in 101 deals.
Mobile health technologies raised the most money in this category with $407 million in 55 deals followed by telehealth companies, which received $191 million in 21 deals.
Personal health business trailed with $153 million in 12 deals and scheduling, rating, and comparison shopping businesses snagged $44 million in nine deals.
Researchers also found that investors were providing the most funding to healthcare technology companies that developed Internet of Things offerings, such as wearables and sensors, with a total of $260 million. Big data analytics companies managed to draw in $197 million in capital venture funding.
The top funded areas were followed by telemedicine with $171 million, mHealth apps with $120 million, and consumer health information and education with $100 million.
Additionally, the report revealed that this quarter had the highest recorded number of mergers and acquisitions deals in a single quarter.
There was a total of 58 merger and acquisitions transactions in the healthcare IT sector, with nine deals disclosing amounts.
Most of the transactions involved mHealth apps companies with nine transactions followed by practice management and personal health companies with seven deals respectively. Data analytics companies brought up the rear with five transactions.
Some of the biggest mergers included the $2.75 billion acquisition of MedAssets by Pamplona Capital Management, IBM's $2.6 billion acquisition of Truven Health Analytics, the $950 million acquisition of Netsmart Technologies by Allscripts, Halma's $140 million takeover of CenTrak, and the $119 million acquisition of MedicalDirector by Affinity Equity Partners.
Despite last year's plateau in overall healthcare IT investments, the first quarter in 2016 revealed that venture capitalists are still eager to invest in innovative healthcare technologies that help to improve patient outcomes and engagement.