Healthcare Big Data Success Starts with the Right Questions
Healthcare organizations can chart a course to big data success by starting with an internal assessment of existing competencies and technologies before putting their skills into action.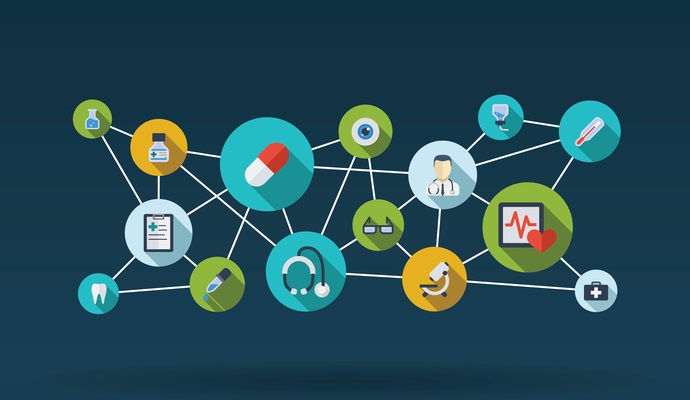 - In the world of big data analytics, there is perhaps one catchphrase that towers above all the other buzzwords, jargon, watchwords, and mantras.
"If you can't measure it, you can't manage it" is the key concept that underlies all usages of data analytics in the business world, yet it is also one of the most difficult ideas to master – especially when it comes to healthcare.
Measurement has never been healthcare's strong suit. Patient care is a subjective art, based on the experiences and opinions of clinicians, the preferences and choices of patients, and in some cases, the luck of the draw when it comes to ultimate outcomes.
Distilling this complex web of unpredictable circumstances into concrete numbers, risk scores, reports, and pie charts has been one of the industry's greatest challenges. And tying these results to value-based payments in pursuit of higher quality care is perhaps the biggest disruptive force in medicine since the introduction of penicillin.
For big data analytics experts, gauging clinical quality for pay-for-performance contracting is just the beginning.
READ MORE: The Top 3 Planning Pain Points in Healthcare Big Data Analytics
Healthcare organizations demand much more of their data. Not only must it help them avoid patient care quality penalties, but it must also improve operational efficiencies, enhance revenue cycle management, predict the movements and actions of patient populations, and even guide future decision-making.
The expectations may be daunting, but it is possible to meet them. Healthcare organizations just have to figure out how to ask the right questions that will set them on the path towards measurement, management, and ultimate big data success.
A simple six-part survey was all it took to set Saint Francis Care in Hartford, Connecticut, on the right path, explained Chief Data and Analytics Officer and emergency department physician Dr. Danyal Ibrahim.
This internal assessment, which involved about 100 staff members from across the clinical, financial, IT, administrative, and executive teams, helped to set a baseline for the organization's analytics competencies, orient new technology implementation programs, and collect feedback on stakeholders' expectations for the future.
"We wanted to understand where we stood in terms of our analytics capabilities," Ibrahim said to HealthITAnalytics.com in the second half of a two-part interview. "Do we have the infrastructure that will allow us to meet our organizational goals and accomplish our mission, which really aligns closely with the Triple Aim?"
READ MORE: Why the C-Suite is Critical for Healthcare Big Data Analytics
"To get a better idea of that, we focused on basic questions that connected to our organizational goals and missions across the domains of care quality and patient safety, operations, and revenue cycle management, and asked our staff for their opinions and experiences in these areas."
Each question builds upon the previous answer to create a comprehensive portrait of how data flows throughout a segment of the organization. Ibrahim paraphrased the survey like so:
• Do we have the data and analytics to connect to the important organizations in each of these three domains?

• If we have the data, is it integrated in a meaningful way? Can we look at that data and tell meaningful stories about what is happening, where it's happening, and why it's happening?

• Even if we have the data and it's integrated meaningfully and we can start to tell that story, do we apply some statistical methodology to the data where we aggregate and report on it?

READ MORE: EHR, Big Data Analytics Success Hinges on Holistic Change Management

• If we have the data, and it can tell us a story, and we use good analytics methodology, are we able to present it in an understandable way to all our stakeholders, from the front-line clinician all the way up to the chief executive?

• Are the analytics really meaningful? Does the information help to make decisions? Is it rich enough that we can really figure out why something is happening?

• Lastly, even if we have accomplished all these other goals, can we deliver the information in a timely fashion to the people who need this data to do their jobs?
The survey results gave Saint Francis Care the data it needed to measure its current successes and identify opportunities for improvement, Ibrahim continued.
"When we applied these six questions across the three domains we were most interested in learning about, we found that we have very large opportunities to improve in the quality and safety area, especially when it comes to meaningful outcomes for patients, processes of care, timeliness of care, and the patient experience," he said.
"We were doing better when it came to reporting on the operational functions of the organization, such as the utilization of resources, efficiency, capacity, and access. And we were doing the best at reporting on cost and revenue."
Moving from measurement to management – and from management to improvement – was the next challenge, he added.
"We need analytics to support our organizations, but they also have to support our expectations for the quality of service that we deliver. When a patient comes to our organization, first and foremost they expect us not to harm them. Secondly, they expect us to listen to them, sort out their problems, and deliver really good care. And third of all, patients want us to be nice to them. They expect us to be courteous, respectful, and empathetic."
"Not only is it our job to meet or exceed those expectations, but we have to capture the right data during their journey through our organization, whether it's an emergency room visit, an office visit, an admission for surgery, or any other service that we provide."
Patients generate huge volumes of data during every interaction with a member of a care team, Ibrahim said, but each piece of data may end up in a different part of the organization based on which department is responsible for storing and utilizing the information.
"The point of analytics is to help make better decisions on a timelier basis," he asserted. "But as we all know, there are so many times when our data ends up siloed, and pieces of information end up going to all different places that cannot communicate with one another."
"One big component goes to the finance department, and other to IT, and another to the quality improvement team. So even though the data is supposed to be connected around a single patient's story, ultimately it lands in different siloes all around the organization, and that can be a big barrier to using data to improve care."
Big data analytics affords healthcare organizations the opportunity to break down those siloes and bring disparate data repositories together in order to generate actionable insights. To accomplish that, however, providers need to work with the right technologies.
Saint Francis Care recently implemented a new electronic health record from Epic Systems, completing the inpatient installation in 2014 and the outpatient project one year later, but also had a long history of working with tools from McKesson.
Instead of choosing between the two, the organization decided to take a hybrid approach and leverage the best of what both vendors had to offer. A partnership with RelayHealth, owned by McKesson, offered a complementary solution to Ibrahim's big data problems.
"We knew that we needed a data platform that was vendor agnostic give us accessibility to perform the functions we needed to normalize the data and add value to it," he said. "So we set ourselves up to leverage RelayHealth as a data platform, but also take advantage of all the existing Epic analytics and reporting capabilities."
Combined with the roadmap generated by the survey data and a strong cross-departmental team to put the plan into action, Saint Francis Care has been able to use its integrated technology suite to start achieving its quality improvement goals.
The last major piece of the puzzle is the ability to pick projects that can bear fruit quickly, Ibrahim added, in order to jumpstart enthusiasm and secure widespread support.
"You want to start with initiatives that touch your patients, but are meaningful to the organization at the same time," he explained. "It's very important to hit both of those marks, because then you start generating attention across the organization. And if you succeed, that will help you move forward with another project, because both sides of the equation will see positive change."
"You also have to generate engagement across the board, from the clinicians to the middle management to the executives, because no matter how great your analytics are, they will be useless if they don't connect with the workflow."
Making sure that clinicians don't perceive new tools as an interruption or a nuisance is a difficult task, he acknowledged, but calling for backup from the C-suite may be the key to getting end-users to sit down and listen, at least.
"If you don't engage the right leadership, it's going to be very hard to push your staff over that first hump of resistance so they can really get familiar with the resources and recognize their value. Your executives are going to help make sure that you are communicating the right way and addressing the right concerns."
"Every organization has a culture that needs to be respected. There will always be some anxiety when you make changes. You have to remember to be patient, and not to get discouraged, but to be aware of the challenges in the landscape that might require some extra attention. It's vital to be flexible and have the ability to navigate your way through the non-technical part of implementation."