Healthcare Big Data Analytics Skills Top C-Suite Wish List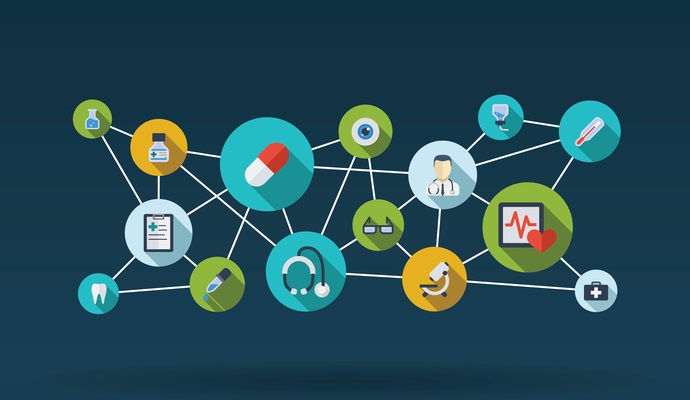 - Healthcare executives won't be getting very far with their job searches if they don't have some serious big data analytics skills to bring to the table, according to the latest Black Book poll.
Recruiters, hospital board members, and human resources experts are actively seeking executive talent with a firm grasp on what big data analytics can do for an organization's accountable care, population health management, and business intelligence initiatives, and they are willing to poach data-savvy candidates from outside the healthcare industry to get it.
More than 1500 respondents took part in the annual leadership survey, which found a marked increase in the desirability of technology and analytics skills across the C-suite.
"Every C-suite officer currently being recruited by hospital organizations needs to be, in part, a CIO," said Doug Brown, Managing Partner of Black Book. "Healthcare is a knowledge-based business and it runs at the speed of software in 2015. It is a clear signal about how hospital C-suite jobs are evolving. Data has so much to do with successful healthcare delivery from the top down."
Participants identified technology management and advanced data analytics skills as the top two competencies most-needed for a C-suite role in 2015. A track record of success with deployment and execution, strategy and marketing, reimbursement, and team building also made the list of top ten most highly valued attributes.
Even though hospitals and health systems are less likely to turn to venture capital and banking executives to fill healthcare roles than they were a few years ago, direct healthcare industry experience only reached eleventh place on the list, Black Book says.
General data analytics experience still trumps clinical expertise for some executive positions, despite the fact that 80 percent of hospitals with more than 200 beds expect their C-suite team to have a major impact on vendor selection and health IT implementation. Eighty-three percent of searches to fill CEO, CFO, CNO, and CMO positions made a point of looking for candidates with a history of successful technical deployments.
Job listings for CEOs, CFOs, Chief Nursing and Chief Medical Officers, and Chief Clinical Officers all placed significant importance on big data analytics and systems management skills. Notably, healthcare organizations stressed interpersonal skills over technical ones for Chief Information Officers, although that may be because they assume CIO candidates are already highly competent in the technical arena, and hope to attract candidates with stellar teamwork and leadership qualifications, as well.
"The power of data and analytics is profoundly changing the healthcare business and clinical landscape, and once again hospitals need more top-management tech muscle," Brown commented.
"It's evident that without added C-suite horsepower at this crossroads of value-based payment reform, population health and accountable care opportunities, that stoking the forces of advanced technologies and data analytics will be very difficult for most hospitals."
Executive buy-in and strong leadership are critical competencies for healthcare organizations looking to effectively leverage the potential of big data analytics. Although 89 percent of executives recognize that big data is a key strategic priority to secure market share and drive better patient care, healthcare organizations are largely mired in a "fragmented" and poorly governed big data landscape.
Executives are increasingly faced with the challenge of developing data governance frameworks and health IT infrastructures that can support the shift to value-based reimbursement and population health management, but often struggle to successfully engage physicians and other clinical staff in change management and organizational improvement programs.
Recruiting chief executives that take a collaborative approach to big data initiatives can help organizations overcome these obstacles, says a recent report from the American Association for Physician Leadership (AAPL) and Healthcare Financial Management Association (HFMA). Cooperation between Chief Medical Officers and Chief Financial Officers is particularly important for bridging the gap between the clinical and operational spheres, the report adds.
Integrating health information management professions into an organization's big data analytics plans can also reap significant rewards, since a strong foundation of information governance is key to any organization's success with data-driven strategic initiatives.