Healthcare Big Data Analytics Keeps Small Hospitals Independent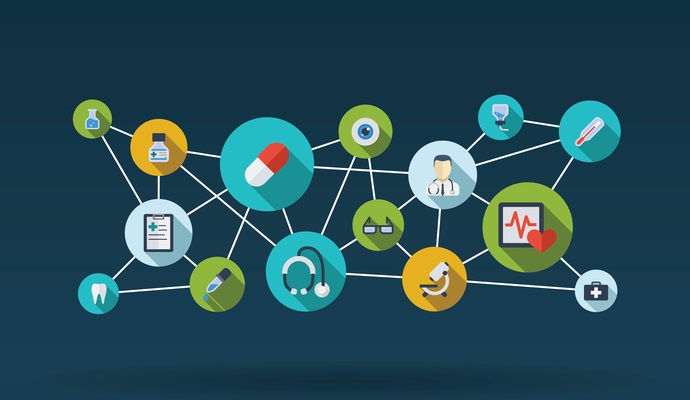 - Conventional wisdom may predict a bleak future for independent community hospitals, critical access hospitals, and other smaller organizations without the financial and technological muscle to push through tough times in a hyper-competitive environment.
As larger medical centers gobble up primary care providers and competing acute care facilities to extend their footprint within their local communities, few independent hospitals seem likely to resist the overwhelming pull of a merger or acquisition for very long.
In Connecticut, however, seven community hospitals have banded together to embrace accountable care and population health management through a unique agreement that centralizes big data analytics capabilities while allowing each provider to pursue their own strategic goals.
Under the leadership of Chairman Patrick Charmel, the Value Care Alliance (VCA) is positioning itself for success in the emerging value-based reimbursement environment with a sophisticated vision and shrewd partnerships that will bring population health management, quality measurement, and big data analytics into the unique network.
"For the most part, these are fiercely independent organizations who recognized that they had to develop some new capabilities in order to be successful in the emerging value-based era," said Charmel to HealthITAnalytics.com. "Each one has done an honest assessment of their capabilities and recognized that they need to implement infrastructure tools for population health management, including things like a data repository and advanced analytics and care management capabilities."
READ MORE: Big Data Analytics Link Economic Wellness to Population Health
Charmel is also CEO of Griffen Hospital, which joins St. Vincent's Medical Center, Lawrence and Memorial Health System, Western Connecticut Health Network (Danbury Hospital, New Milford Hospital and Norwalk Hospital), and Middlesex Hospital, in the alliance. Together, the organizations have enlisted Arcadia Healthcare Solutions to provide a centralized big data analytics platform that will help the Alliance members develop the capabilities to transition smoothly from volume to value.
"Most hospitals focus on taking care of sick people – that's what acute care hospitals do," Charmel explained. "But under value-based reimbursement arrangements, they also have to be highly efficient at primary care and preventative care, which will be financially rewarded in these new models. We're going to see hospital utilization going down, and we're going to have to adjust our overhead expenses accordingly. We want to come together not only to develop those newer capabilities, but also to reduce operating expenses so our revenue remains strong."
"It's kind of a dual mandate," he continued. "Hospitals have to develop care management and management capabilities collectively, but at the same time, look for economies of scale. Instead of pursuing that through a traditional system, we have developed an alliance that allows us to realize significant savings through initiatives like joint purchasing, but without giving up our independence. We've been pretty successful so far."
Unlike many larger health systems that quickly transition new acquisitions to a single health IT platform, the independence of the seven member hospitals makes infrastructure development more of a challenge.
"Each of our members falls along a spectrum in terms of current capabilities," said Charmel. "Some have made some investments in infrastructure, but those were made pretty early on. As the world evolves, the bar gets raised in terms of future performance. Patient engagement is going to be increasingly important, and it's something you have to focus on developing."
READ MORE: Lack of Talent, Direction Afflict Healthcare Data Analytics Plans
"One of the challenges we have faced with developing a shared architecture is that each hospital is using a different EHR, which is a bit different than in traditional systems, where facilities tend to migrate to a single system," he added.
Charmel acknowledges that choosing a unified EHR platform may help to mitigate some of the challenges of reducing redundancies, measuring performance, and normalizing data across the system. But much can be accomplished with existing infrastructure, especially when each organization is already familiar with the tools at hand.
"Each of our providers have made an investment in their individual health IT tools," he pointed out. "Once you've made that investment, and once you've trained your staff to work with that system, you're understandably reluctant to abandon that."
The Alliance hopes to bridge its data gaps by developing a centralized big data analytics platform. "A central utility allows us to look at performance across the network, or across the alliance, in addition to the fact that each hospital is looking at their own performance locally," Charmel said. "Since everybody is using a different platform with a different view of performance, it's not normalized. We think reducing variation in practice, for instance, helps to reduce quality and reduce cost."
"Using Arcadia at the central level will allow us to look at the difference of performance across our members. To actually operationalize care management, folks will still need to rely somewhat on their local capabilities, but having an overall view of the network can really add to that."
READ MORE: CT Medical Society Announces New Health Information Exchange
The seven hospitals will be able to view key aggregated data related to member attribution, system leakage, performance management, and service utilization. They will also be able to turn to the centralized repository for insight into closing population health management gaps, proactively managing risk, and improving patient engagement.
A broad, unified view of systemic performance will help Alliance members continue their success as accountable care organizations. As long-term participants in the Medicare Shared Savings Program (MSSP), the Alliance already has meaningful population health management capabilities that have helped some members generate shared savings.
"Two of the hospitals that have been in the program the longest did generate shared savings," Charmel said, adding that all VCA hospitals will be entering their second three-year stint as MSSP organizations by 2016. "There were only a handful of Medicare Shared Savings ACOs in the country that actually generated savings. We happen to be one of them, and it was challenging to get there."
But continuous improvement is a core tenant of CMS' accountable care organization programs, and VCA is planning to keep rising to the challenge. Working with Medicare populations can present its own particular difficulties which require a comprehensive approach to chronic disease management.
"Obviously, there's a lot of chronic disease in the elderly, such as congenital heart failure, COPD, and diabetes," he said. "In a commercial population, you're going to have a lot of younger people, so you may spend more time looking at conditions like asthma."
"Additionally, we run into the issue where lots of folks get hospitalized for a relatively short acute stay, but then they get discharged to a post-acute facility, where the stays can be very long and very expensive," Charmel continued. "Getting a handle on that is part of what we need to do. It's one of the things that we've been pretty successful at to help generate some savings. We've also made progress with medication utilization and generic drug substitution."
Under a fee-for-service reimbursement model, these gains may not be enough to overcome the myriad difficulties of remaining independent in an era of large-scale consolidation. But the name of the Value Care Alliance says it all: these hospitals are priming themselves for the not-too-distant future, where stakeholders anticipate that the majority of Medicare payments will be tied to quality and patient outcomes.
Many payers, both private and public, are already well on their way towards embracing value-based reimbursement and its potential for cost-cutting. First on the agenda for the majority of commercial insurers? Shifting costs onto the shoulders of patients in an effort to spark smarter decision-making and reduced utilization.
"As the marketplaces changes, consumers are becoming much more sensitive to price," Charmel observed. "They have a much greater responsibility for out-of-pocket expenses. In the past, consumers were insulated from the difference in cost and care, and the healthcare system wasn't very transparent about its performance."
Skyrocketing deductibles and hefty co-pays may be disrupting the consumer market, but they are also forcing healthcare organizations to change the way they do business. No longer able to compensate for revenue shortfalls by bulking up volume, healthcare organizations have to make value their top priority.
"As we start to migrate to a value-based approach, being a high performer in terms of quality and cost would be an advantage," said Charmel. "In fact, merging into a much larger system that's anchored by a tertiary hospital – the most expensive type of hospital – may actually be a huge disadvantage."
"Being independent might not be a strength in the volume-based world, but it could be a tremendous advantage in a value-based world. I think now you have payers, employers, and consumers seeing that maybe those small to medium-sized, high-performing hospitals are maybe the solution to what's been a real problem."