Healthcare Big Data Analytics Helps Minn. Find $2B in Savings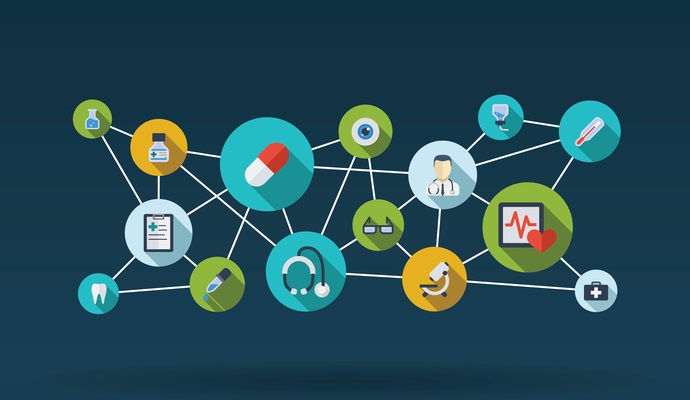 - Population health management and big data analytics are often touted as foundational competencies for cost cutting, and that statement is being proven true in a big way at the Minnesota Department of Public Health. By analyzing emergency department utilization, hospital admissions, and the preventable readmissions rate data from the state's All-Payer Claims Database (APCD), officials have identified nearly 1.3 million unnecessary visits that represent $2 billion in potential savings.
"Minnesota has one of the most efficient and cost-effective health care systems in the nation but this study shows we still have room for improvement," said Minnesota Commissioner of Health Dr. Ed Ehlinger.
The data showed that two out of three emergency department visits in 2012 were potentially avoidable if patients chose less costly options, such as urgent care facilities, or visited a primary care provider instead. These visits incurred costs of $1.3 billion. Patients with significant levels of chronic disease accounted for thirty percent of potentially preventable ED visits.
The state also identified approximately 50,000 frequent fliers, or patients with more than four potentially preventable emergency department visits per year, who were most often diagnosed with respiratory or sinus infections, abdominal pain, or back pain, which can be more cost-effectively diagnosed in a primary care setting.
Medicaid patients were disproportionately likely to gravitate towards the emergency department instead of primary care. While Medicaid patients make up only 14 percent of Minnesota's population, they account for 40 percent of emergency department visits.
"Equipped with these findings, we will work with providers and community leaders to ensure patients more consistently receive the right care, in the right place at the right time," Ehlinger added.
Using population health management and techniques and preventative primary care to decrease the number of preventable ED visits may also reduce the number of preventative hospital admissions and readmissions experienced by Minnesota patients. By examining big data from hospitals and health systems, the Department of Public Health flagged nearly 50,000 admissions as preventable, including those related to pneumonia and common chronic diseases such as heart failure and COPD.
The state also identified 20,000 preventable readmissions, including many that are being penalized under Medicare quality reporting programs. Health systems spent $237 million on potentially unnecessary returns to the hospital during the study period. Top diagnoses included heart failure, septicemia, infections, and major depressive disorder or other unspecified mental health issues.
"Minnesota's providers…are very focused on improving outcomes and reducing high-cost care that is not good for patients," said Ross Owen, director of Hennepin Health, a care coordination and social service organization that works with Medicaid patients. "This work requires approaches that look not just at coordinating medical care but at addressing social factors and preventing these events from happening in the first place. This MDH report is an important statewide step toward understanding that opportunity."
Using big data analytics to survey patient activities across the healthcare continuum can do much more than just save dollars for the individual emergency departments or hospitals at hand. By improving population health management, chronic disease care, and expanding access to preventative primary care for vulnerable patient groups, the healthcare system as a whole can achieve savings that radiate into unexpected places.
"Even for those events that may be actually preventable, the best opportunity for prevention may exist farther upstream than the points of care included in this study," said MDH's State Health Economist Stefan Gildemeister. "Though we do see a substantial opportunity for cost savings in the health care system, the best prevention for many of these events may lie outside of the health care delivery system altogether."
Healthcare systems that work with community organizations, such as public health departments, schools, community centers, and social services, often have an advantage when it comes to educating patients about their healthcare options, aiding them with access to chronic disease management resources, and ensuring that patients with complex needs do not fall through the gaps of the care continuum.
The Department of Public Health also stresses the important role played by health information exchange and interoperability in ensuring that patient data is accessible and that providers can make informed decisions about care options, preventative measures, and patient follow-up.