Healthcare Big Data Analytics Driving Billions in Market Growth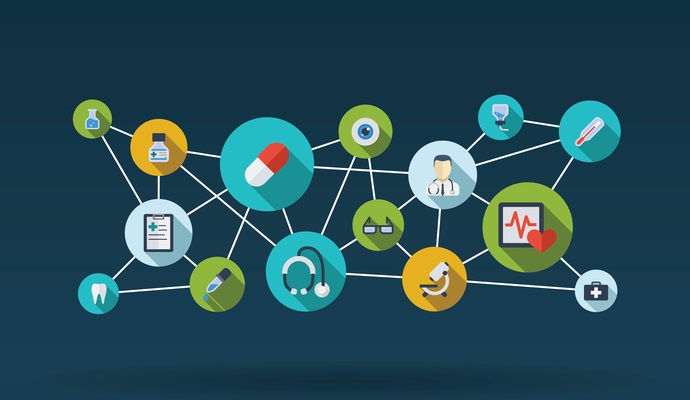 - Healthcare is at the center of massive predicted growth for the big data analytics marketplace, according to a series of market reports, with cloud computing, mHealth, and computer assisted coding technologies fueling significant investment in the underlying infrastructure that supports predictive analytics and prescriptive insights into patient care and business intelligence.
As providers attempt to develop the core competencies that will lead to lower costs of population health management and chronic disease care, the demand for health IT analytics tools will continue generate billions of dollars in investments.
Global healthcare big data analytics market to grow at 17 percent CAGR
The worldwide healthcare big data market, is slated to grow at a 17 percent compound annual growth rate (CAGR) to reach more than $10 billion over the next four years, predicts ResearchFox Consulting. Healthcare providers will search out tools that to improve revenue cycle management clinical analytics, population health management, and fraud detection in an effort to gain a competitive advantage in the race for patient loyalty and value-based reimbursement.
Predictive and prescriptive analytics will be the primary area of focus for United States providers as they attempt to join the 15 percent of organizations currently leveraging these technologies for better patient care.
mHealth, remote monitoring devices will support chronic disease management
The Internet of Things will get a big push from home monitoring technologies like internet-enabled blood pressure monitors, mHealth apps, and wearable technologies, according to Allied Market Research, as the mHealth market expands at a 33.5 percent CAGR between 2015 and 2020.
With blood pressure, blood glucose, and cardiac monitors currently comprising close to three-quarters of the mHealth segment, the management of chronic diseases such as diabetes, hypertension, and high cholesterol will benefit from the increasingly tight connections between home monitoring and providers' EHRs.
The market for blood glucose meters is projected to be the fastest growing opportunity for vendors with a 41 percent CAGR over the study period, driven largely by North America's raging diabetes epidemic and an overall increase in regulation that promotes proactive chronic disease care.
Cloud-based technologies will be worth $5.7 billion by 2020
Healthcare's interest in internet-based EHRs is just the beginning for the cloud technologies market, says Persistence Market Research. The North American cloud infrastructure market will grow at a CAGR of 20.7 percent until the end of the decade, reaching an estimated $5.7 billion by 2020.
With health data interoperability becoming a pressing concern for providers who wish to partake in improved care coordination and more robust big data analytics, the cloud has become an attractive prospect for large and small practices alike.
Hybrid cloud and software-as-a-service infrastructure are two of the fastest growing offerings from health IT vendors, the report says, including leaders in the field such as Microsoft, IBM, GE, Dell, Oracle, and CareCloud Corporation.
ICD-10 implementation pushes computer assisted coding (CAC) market upward
While most of the world has already embraced ICD-10 as a coding standard, the United States' anxiety-filled transition will help to propel the computer assisted coding technology market to a 17 percent compound annual growth rate until 2019. ICD-10 implementation, currently slated for October 1, 2015, will bring a number of technical and administrative challenges, including convoluted code crosswalking and confusion over detail and specificity.
Providers looking to maintain steady reimbursement and aid their coders with the difficult transition are likely to turn to several key leaders in the field, including 3M, McKesson, Cerner and Precyse, says research firm ReportLinker.
Healthcare at the center of enormous big data analytics market expansion
Healthcare will be a primary driver of the cross-industry big data market worldwide, states Transparency Market Research, which is predicted to grow from $6.3 billion to 48.3 billion in 2018. With a whopping 40.5 percent compound annual growth rate, the era of big data analytics has truly arrived.
As healthcare embraces the need for accurate data, real-time insights into financial performance and patient care, and a better understanding of population health management and consumer behaviors, big data analytics will continue to be a sound investment. The ability of healthcare providers to effectively leverage analytics tools may be threatened by the current lack of sufficient qualified talent, but a keen sense of the value of big data is leading many organizations to invest heavily in securing experts in clinical and financial data management.