Healthcare Big Data Analytics Adoption Rises by 6% Since 2013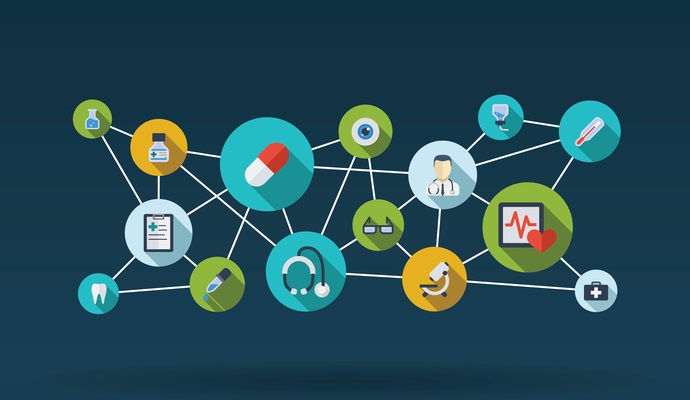 - The adoption of clinical analytics and business intelligence (C&BI) infrastructure is on the rise as healthcare organizations start to see the value of investing in big data analytics, according to a new issue brief by HIMSS Analytics. An additional six percent of provider organizations have implemented some form of advanced clinical or financial decision-making technology that harnesses large, varied sources of data since 2013, tipping more than half the industry into reliance on these important tools.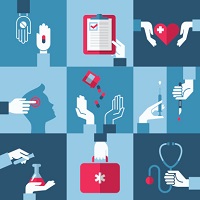 The six percentage point increase builds on a 2013 baseline that found 46.2 percent of organizations had a clinical and business intelligence solution in place, increasing the number of "yes" respondents to 52.1 in 2015. Fifty-four percent of these organizations said they get their C&BI package from the same vendor as their electronic health record as they seek to bolster their population health management capabilities.
The estimate may be a conservative one, however, depending on the definition of the software at hand. "For the purposes of this study, a Clinical & Business Intelligence (C&BI) solution is being defined as a solution that identifies, extracts and analyzes business data (revenue by department, associated costs, etc.) to support business decision making, and clinical data (lab results, medical histories, medical records) to support healthcare decision making," HIMSS Analytics says, but other data sources seem to have a broader scope.
Definitive Healthcare, for example, puts business intelligence capabilities in the hands of more than 80 percent of healthcare organizations, while a LogicNets survey conducted at the 2015 HIMSS Conference and Exhibition revealed that more than fifty percent of organizations are using clinical decision support technology that may overlap in scope with C&BI solutions.
The HIMSS Analytics brief says that providers have shifted their focus from value-based reimbursement and accountable care to population health management as the core competency most likely to benefit from focused infrastructure investment. More than half of registered hospitals in the United States are using some type of population health management tool to stratify risk, aid chronic disease care, and improve coordination across the care continuum, data from Definitive Healthcare adds.
The HIMSS15 Leadership Survey found a similar state of affairs, stating that 38 percent of organizations are currently using a dedicated population health management tool and the majority of respondents hope to expand their healthcare big data analytics investments over the coming months. In contrast, Jvion found in March that just fifteen percent of hospitals are leveraging predictive analytics tools to improve patient safety and prevent financial penalties for poor patient outcomes.
The market for population health management has seen substantial growth over the past few years as healthcare organizations try to get ahead of the value-based reimbursement curve, cutting costs for chronic disease management and improving care coordination to reduce readmissions and forestall crisis events. Recent reports predict compound annual growth rates of up to 44 percent for clinical analytics technologies, driving billions of dollars in sales as healthcare organizations update their aging legacy systems and implement new functionalities.
These technologies are already having a measurable impact on patient care. Seventy percent of providers surveyed by KLAS Research in 2014 said that they can see tangible patient care benefits from the implementation of population health management tools, including improved outcomes, higher use of preventative and primary care, and cost savings. As healthcare providers continue to pursue the Triple Aim, the deployment of improved analytics infrastructure is likely to maintain its upward trajectory in the foreseeable future.