Healthcare Analytics Key for Trust, Effectiveness of ACOs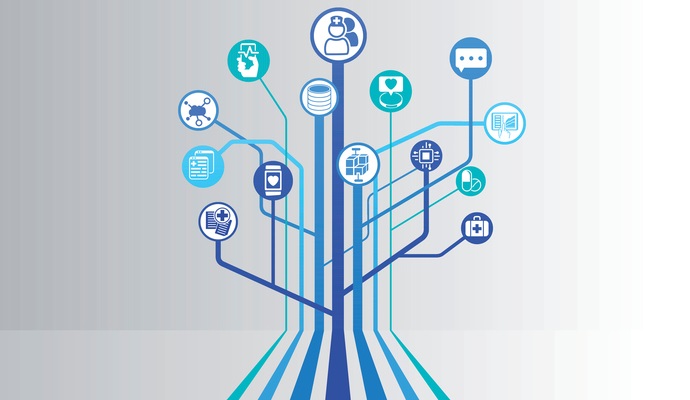 - Developing a workable healthcare analytics infrastructure is a critical part of achieving financial benefits when embracing accountable care, says a report by the RAND Corporation and the American Medical Association, which followed 34 physician practices during their year-long transition from traditional fee-for-service models to accountable care reimbursement structures. But clinicians subjected to insufficient, inaccurate, or untimely healthcare analytics systems were likely to experience increased frustration and lower levels of trust and enthusiasm for the changes at hand, highlighting the importance of ensuring usability, accuracy, and effectiveness when developing health IT systems.
While the required investment in administrative and clinical analytics may seem daunting to providers already laying out revenue for a laundry list of practice transformations, an increased reliance on data analytics is an important part of understanding performance measures, engaging in population health management, and making the best possible use of existing or developing EHR infrastructure.
"Practices must make substantial data infrastructure investments to manage patient care effectively and monitor the performance measures that underlie many alternative payment programs," states the report, echoing a sentiment that has already been well established in the industry.
EHRs, interoperability, and data exchange are the foundation upon which accountable care will flourish, federal regulators have repeated since the inception of meaningful use, and providers who wish to take on financial risk will be flying blind without population health data to guide them.
ACOs are financially responsible for ensuring a pool of attributed beneficiaries receive the care that will keep them from experiencing hospital readmissions or crises of chronic disease management, which makes the ability to conduct ongoing surveillance on the health of a large-scale population a key competency.  By connecting multiple organizations through health information exchange, providers can gather the data to feed population health management algorithms that stratify patients, highlight risks, and allow providers to contact those patients in need of services.
READ MORE: As FHIR Matures, Healthcare Interoperability Comes into Focus
Crafting this infrastructure is an expensive and time-consuming process, and it requires a strong data governance framework coupled with the flexibility to provide clinicians with information that will make a meaningful difference at the point of care.  When that data is expected but unavailable, the report says, providers can quickly turn sour.
"In practices with more highly developed data management capabilities, several leaders and physicians reported lacking the timely, accurate data they needed to respond to alternative payment models effectively. When present, these data deficiencies were a source of considerable frustration," the authors write.
Productivity can drop and patient safety errors may creep into the workflow when clinicians are making decisions without a sufficient amount of information, which can in turn affect the performance and quality measures that determine the financial outcomes of care.  That can contribute to the lack of enthusiasm for accountable care that many participants in the program exhibited.
"Most physicians not in leadership roles expressed at least some level of apprehension, particularly with regard to the documentation requirements of new payment models," the study explains. "Overall, even these physicians seemed to believe that major changes in payment methods would continue and acknowledged that some changes were useful. Nevertheless, their attitude was frequently one of resignation, rather than enthusiasm, because their day-to-day work life was more difficult and included burdens they did not believe would improve patient care."
RAND and the AMA suggest enlisting the help of physician leadership and clinical champions familiar with the principles of accountable care and experienced in healthcare analytics to work with reluctant peers, answer questions, and lead by example.  "Such investments could enhance the effectiveness of alternative payment models," says the report.
READ MORE: SAP Joins Hyperledger, Building Healthcare Blockchain Momentum
Building a higher level of trust within the organization is the first step towards extending that trust to fellow partners in the ACO, which can reduce concerns about the accuracy and completeness of data that originates from external sources.
"The greatest concerns about data centered on the potential mismatch between data internal to a practice, from the EHR, reflecting 'what actually happened' to the patient, and reports based on claims data, reflecting what was documented for billing purposes," the study says. "Overall, practices seemed to trust their own internal EHR data more than they trusted external data, which they felt were at least one step removed from the 'source of truth.'"
Accountable care organizations and alternative value-based payment models can only be effective if clinicians and healthcare analytics work together in an environment of unity and eagerness to leverage new patient care strategies for financial and quality gains.  Keeping data analytics at the core of an accountable care transformation plan can ensure that providers are able to make the best possible decisions for their patients no matter where they are on the care continuum.