Health IT Important in Patient-Centered Care, HIMSS Says
A recent HIMSS survey shows that providers see health IT as important when they have a clinical health IT executive presence in the hospital.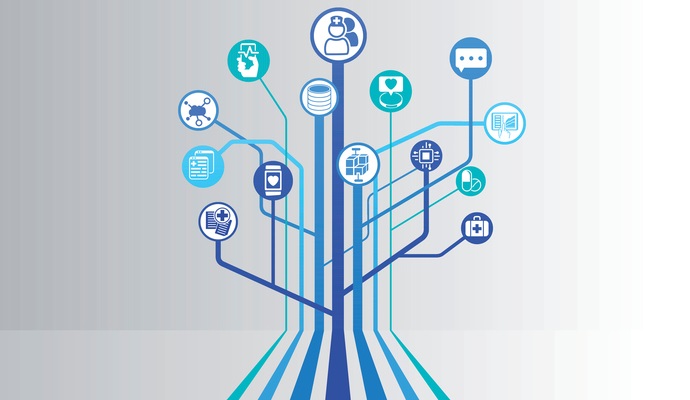 - The perceived importance of health IT systems depends upon a healthcare organization's leadership, according to the HIMSS Leadership Survey.
In a survey of 282 health IT professionals, HIMSS saw that those who valued health IT in bettering population health and care coordination had a specific clinical health IT executive in the hospital.
Overall, 79 percent of the surveyed individuals thought that health IT was an important clinical tool in improving patient care; however, when breaking it down further HIMSS saw that 86 percent of respondents with a clinical health IT executive felt positively toward health IT's benefits while only 62 percent of those without felt the same.
The good news is that a majority of healthcare organizations do employ these kinds of individuals. A total of 71 percent of respondents reported having a clinical health IT executive at their healthcare organization. Fifty-three percent of respondents said they have a chief medical informatics officer (CMIO), 44 percent reported having some other senior health IT executive, 19 percent reported having a chief nursing informatics officer (CNIO), and 14 percent said they have a chief clinical informatics officer (CCIO).
As stated above, those who reported having a clinical health IT executive working in their healthcare organization perceived health IT as extremely important in clinical practice. Generally speaking, these providers saw it as important for patient-centered functions like care coordination, population health management, post-acute care management, mandated quality metrics improvement, and clinical integration.
The benefits of clinical health IT have long been touted; however, this week at the HIMSS 2016 Conference, healthcare professionals have been emphasizing that health IT's function is also of supreme importance.
Specifically, industry experts have been emphasizing the importance of health IT interoperability, which allows the seamless transfer of health information across disparate health systems.
Early on in the conference, Secretary Sylvia M. Burwell of the Department of Health and Human Services (HHS) announced an industry-wide pledge to create better health IT interoperability. Among pledges are EHR vendor giants Epic Systems, Cerner Corporation, Meditech, and McKesson. Pledges also include the five largest health systems in the country and major professional organizations including HIMSS and the American Health Information Management Association (AHIMA).
"These commitments are a major step forward in our efforts to support a healthcare system that is better, smarter, and results in healthier people," Burwell said of the pledge. "Technology isn't just one leg of our strategy to build a better healthcare system for our nation – it supports the entire effort."
By fostering an interoperable environment, healthcare professionals move beyond acknowledging the importance of health IT and adopting various systems; instead, they begin meaningfully using it and effectively applying it into practices across all healthcare organizations.
The push for interoperability is also permeating the healthcare app scene.
At HIMSS 2016, the Office of the National Coordinator has also announced a new app-building competition along the SMART on FHIR interface, which would consequently enable use of the app across all SMART on FHIR enabled health technologies.
"This strategy will help us reach the consumer and provider-friendly future of health IT we all seek," said DeSalvo. "It reflects our guiding principles that consumers and providers should have easy, secure access to health information and the ability to direct that information when and where it is needed most."