Health Information Exchange Data Scarce, Inaccurate, Incomplete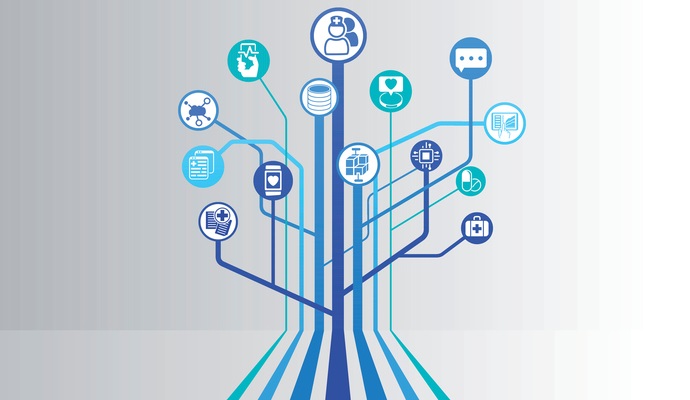 - Health information exchange is one of the key building blocks of an interoperable, coordinated healthcare system, yet the overwhelming majority of providers remains isolated and unconnected to their peers in a meaningful way, according to the latest HIE data from Black Book Market Research. Due to the perception of health information exchange as unpredictable, inaccurate, incomplete, and expensive, 70% of non-system hospitals and 91% of physician practices are not routinely communicating patient data to external organizations.
"Although the Office of the National Coordinator for Health IT recently released a draft detailing a ten-year nationwide interoperability road map for basic health record connectivity by 2017, fewer and more specifically defined interoperability objectives are needed to focus stakeholders to prevent the technology industry from backing further away from connectivity initiatives," said Doug Brown, Managing Partner of Black Book Research.
Health information exchange features highly in the ONC's latest plans to thrust the healthcare industry into an era of interoperability, but as providers crawl slowly through Stage 2 of the EHR Incentive Programs, it is becoming increasingly clear that EHR adoption on its own is not a strong enough foundation for true interoperability and data exchange. Improved data governance and the industry-wide adoption of agreed-upon data standards is a basic prerequisite of an organization's ability to connect to and make use of a health information exchange – and standards are sorely lacking for many health IT adopters.
Therefore, it may be no surprise that customers of larger health IT vendors such as Epic, Cerner, and McKesson, known for supplying comprehensive suites of services that work seamlessly together, are among the most frequent organizations participating in an HIE environment, the full Black Book report reveals. Ninety percent of respondents to the survey believe that the HIE vendor market will continue to coalesce around a few big players, predicting fewer than ten major HIE operations vendors in business by 2017.
Those vendors will continue to contribute to the growth of local, private health information exchange organizations that already attract the majority of HIE participants looking to bolster their care coordination toolkit. Many of these providers are taking on financial risk through accountable care arrangements, in which the movement of patient data is essential, and believe that private exchanges are the most effective for an accountable care organization's needs.
READ MORE: Are Health Data Interoperability Standards the Same in Theory as Practice?
Nearly all respondents to the survey said that community-based HIEs connecting crucial stakeholders for population health management are the "preferred choice to achieve ACO deliverables." Just three percent of ACOs think that public or state-designated HIEs are currently capable of meeting the complex patient data needs that can support an ACO.
Public HIEs have a chequered history over the past decade, with some organizations seeing great successes, such as Maine's HealthInfoNet and CORHIO in Colorado, while others have self-destructed before reaching financial sustainability, or even exchanging any data at all.
Part of the problem may be that large payers would rather keep tabs on their own data by starting up their own exchanges rather than relinquish control to a state entity. In a 2014 survey, 70% of health insurers declined to participate in a public HIE, despite 98% of payers believing that HIE can fill a critical gap in the knowledge and decision-making processes of providers.
"Payers are determining how they can best manage the HIE ecosystem by gaining access to the clinical data of covered members," said Brown. "With the nearly 90% of urban hospitals and medical practices functional with EHR, reciprocal data flow with payers has been the tipping point to provoke insurers to initiate the leadership roles in HIEs."
"Providers are simply not benefiting financially yet from HIE development. Without proven worth or certain return, the shift to payer investment in private HIEs was inevitable with value-based care emerging," he added. "As risk sharing increases, so will the demand for meaningful, robust data sharing between providers and payers regardless of the EHR employed."
READ MORE: Epic Systems EHR Brings Care Coordination to Walgreens Retail Clinics
Yet the data that is currently moving through HIEs, public and private, has not been either meaningful or robust. In fact, providers generally distrust the information they may receive from organizations, with 69% stating that HIE data is not complete or technically accurate. A similar number of providers blame a lack for vendor interoperability for the unreliability, narrow scope, and lackluster adoption of health information exchange, and they aren't willing to spend much of their precious budgets on improving HIE infrastructure until better products are available.
Just 17% of organizations stated that HIE will be among their top four spending initiatives over the next two years. Meanwhile, three quarters of the same organizations listed data security, revenue cycle management, data analytics, and population health management as high priorities for the next twenty-four months. If providers aren't buying insufficient products, will vendors see a market for improving their HIE wares?
More than ninety percent of providers believe that a national, fully operational HIE network won't come into being until 2025, which is still several lifetimes away in software lifecycle years. Competing priorities may be turning heads away from developing HIE at the moment, but the rise of accountable care and the financial drivers that will underpin the adoption of interoperable data standards will soon become a primary driver of HIE as more organizations shoulder value-based care.
The predicted consolidation of the HIE services market may drive even more intense competition for innovation and improvement as providers declare their loyalties while simultaneously making it easier for a smaller number of infrastructure vendors to work together for the common good.
READ MORE: As FHIR Matures, Healthcare Interoperability Comes into Focus
Just as near-universal EHR adoption seemed an impossibility at the start of the EHR Incentive Programs, the expansion of HIE beyond closed "garden wall" structures connecting encompassing two or three local organizations may be closer than skeptics think.
As the ONC and a growing number of data standards advocates stress the critical importance of data standards as the basis for achieving the quality and value goals of an agile, learning, coordinated healthcare system, stakeholders will gradually build larger and wider networks that may, eventually, produce true interoperability across a connected care continuum.