Genomics, Big Data Bring Precision Medicine to Pediatric Cancer
"This is what we want for every patient. We shouldn't just be waiting until a child is told they are incurable to investigate the best ways to personalize treatment."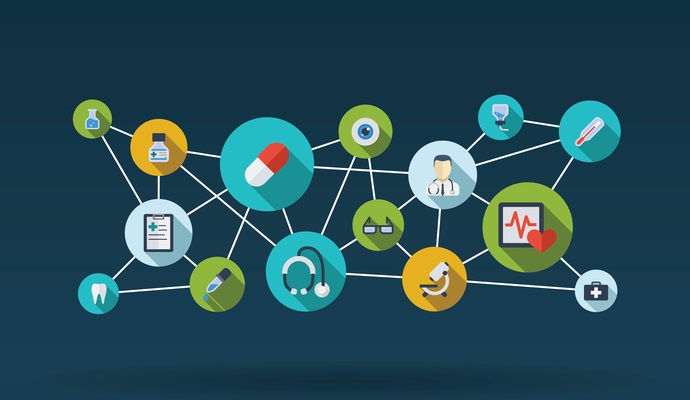 - Precision medicine techniques, including next-generation genomic sequencing, have the potential to revolutionize the development of treatments for seriously ill patients across the spectrum of clinical care.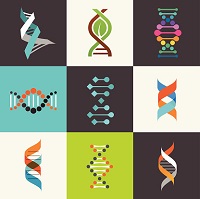 From neurodegenerative diseases like Parkinson's and Alzheimer's to the autism spectrum and the diabetes epidemic, precision medicine has started to open up new doors of understanding about the origins and development of common and devastating conditions.
In the field of oncology, operationalization of these ideas has been particularly swift and successful.
And at the Neuroblastoma and Medulloblastoma Translational Research Consortium (NMTRC), a coalition of twenty-five hospitals and research centers across the nation, genomic sequencing and big data analytics have started to become commonplace tools in the fight against one of the most deadly childhood cancers.
With the help of next-generation genomics sequencing muscle from Dell and the expertise of Dr. Jeff Trent and his team at the Translational and Genomic Institute (T-Gen), NMTRC Chair Dr. Giselle Sholler is bringing new clinical trial opportunities and advanced precision medicine to dozens of critically ill pediatric cancer patients.
READ MORE: Can Next-Gen Genomics Ease the Precision Medicine Bottleneck?
"The main goal of the NMTRC is really to find new therapies and cures for children with challenging pediatric cancers," she told HealthITAnalytics.com. "We do Stage 1 and Stage 2 clinical trials with new drugs, and we have significantly expanded our precision medicine capabilities over the past four years."
Neuroblastoma and medulloblastoma may only comprise eight percent of pediatric cancers, but they lead to fifteen percent of pediatric cancer deaths, Sholler explained. "There are about seven hundred children in the US diagnosed every year," she said.
"It's the third most common pediatric cancer diagnosis – leukemia and lymphoma are the most common, and then you have the brain tumors if you group them together, and then neuroblastoma is third. It's the most common solid tumor outside of the brain."
As the NMTRC expands its partnerships, builds up its big data analytics infrastructure, and takes advantage of next-generation technologies to significantly speed up the genomic sequencing process, Sholler and her colleagues are more often able to gain a deeper understanding of specific tumors and match novel treatments to each individual patient.
"When there is a child with a rare, incurable pediatric cancer, we're generally able to start with a small needle biopsy," she said. "The sample goes to T-Gen for DNA sequencing and RNA sequencing. We also bring a sample to my lab, where we grow the cells and culture and create life models of each patient, so we can test and validate some of the ideas we're looking at."

"When we started the program a few years ago, we were only able to do RNA expression profiling, which takes three days," she added. "Then from that we added on the DNA mutation panel, which was about 50 DNA mutations, and that has been able to evolve into full sequencing, which provides us with a wealth of information. Just the depth of the analysis that can be done now is staggering."
READ MORE: Precision Medicine Research a Top Strategic Priority for NIH
The process has accelerated astronomically over the past few years, Sholler added. "When we first started this, it would have taken over two months, but now we can do it in near real-time for our patients. The sequencing that's done at T-Gen takes ten days. These are patients who just can't wait more than a few weeks before having a treatment ready for them, so it's a huge step forward."

After sequencing is complete, NMRTC enlists the help of its broad team of experts to dive down into the situation at hand. "We have a surgical tumor board, so we have all the pediatric oncologists come together with the bio informaticians and the geneticists and the pharmacists," said Sholler. "It's really team-based medical care, and that can be much more effective than one person trying to make a decision for a patient."

"The physician will present the case, including the entire medical history of the patient. Then we look at the reports, and the team from T-Gen discusses the DNA mutations that we're seeing and how that might affect the tumor. Then we come up with an individualized treatment plan for that patient. We work with our pharmacists to put a series of drugs together that are safe for the patient and tailored to their particular needs."
Treatment is usually started within two weeks of the initial biopsy, and has already produced some dramatic results. "There are children who were told they were incurable, and now they're still doing well two years later," said Sholler. "We have sequenced more than one hundred patients, and we're learning so much from them."
"Not only is this important for the children we're treating, but it's a huge resource of knowledge for the larger pediatric oncology community," she continued. "We've been able to identify new medications that can be helpful for pediatric cancer, and we're just preparing to open a new clinical trial because of some of the things we've learned from taking this precision medicine approach."
While a hundred patients may not seem like a small number in the grand scheme of things, Sholler believes it won't be too long before every child with a cancer diagnosis gets the precision medicine treatment.
"This is what we want for every patient," she stated. "I think this is something we need to be doing as soon as we have a diagnosis for every patient. We shouldn't just be waiting until a child is told they are incurable to investigate the best ways to personalize treatment."

NMRTC will be taking the lead when it comes to expanding this approach for neuroblastoma patients. "For children diagnosed with neuroblastoma within our consortium, they will have gene sequencing done right away," Sholler said. "They will be given the standard of care chemotherapy that children with neuroblastoma should receive, but we'll also be adding any specifically targeted agents tailored for that child's tumor to see if we can improve the response rates for those patients."
READ MORE: Precision Medicine in Action Brings Rare Disease Cures Closer
"I don't think it's going to be too much longer until this is a routine treatment pathway," she predicted, but as with so many projects in the healthcare industry, funding and financing will present a significant problem.
"The government funds cancer research based on the percentage of patients diagnosed with each disease," Sholler explained. "So that's wonderful for the tens of thousands of patients who are diagnosed with prostate cancer and breast cancer, but for pediatric cancers where there are only seven hundred new cases a year, you can imagine that the funding from the government is extremely small."
"Only four percent of cancer research money from the government goes to pediatric cancers. That's all pediatric cancers. We then split that four percent between all these different areas of research, and it turns out to be a very small number for each of us."
Pediatric cancer research is primarily funded by private organizations, including foundations created and championed by parents of children diagnosed with a specific disease. While some of these efforts have expanded into fundraising powerhouses for research and treatment, "it's still very hard to pay for everything that we would like," Sholler acknowledges.
"At some point, we are going to have to be able to bill RNA sequencing through the insurance companies," she said. "We can't continue to pay for it from research funding forever, and having patients pay for it complete is simply not a long-term solution."
"One of our payers has already approved DNA sequencing as something that they think is acceptable for pediatric patients with cancer, so we're excited about that. It's great that they understand that this is something that's important for precision medicine. We are hoping to move to the RNA sequencing as the next step. I think we're going to be able to do that within the next year."