Geisinger Precision Medicine Biobank Hits 100K Participants
Geisinger Health System has enrolled 100,000 participants in its MyCode precision medicine biobanking project.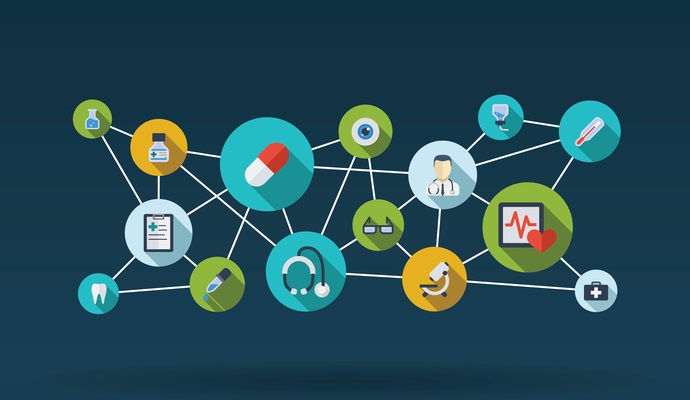 - Geisinger Health System is celebrating a precision medicine milestone this week as its MyCode Community Health Initiative, a large-scale genomics biobank, signed up its 100,000th participant.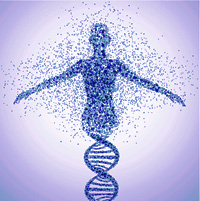 The project, launched in January 2014 in collaboration with the Regeneron Genetics Center, has seen much more rapid growth than expected thanks to the willingness of Pennsylvania patients to contribute their data to the genomics repository.
"The people of Pennsylvania are incredible," said David T. Feinberg, MD, MBA, Geisinger president and CEO. "The families in our core markets are multi-generational and the population is incredibly stable, meaning they don't move away from the area. When we ask to look into their genome, they tell us 'yes' based on trust and respect. And that plays directly into what's happening when it comes to our success with genomics."
After hitting its initial goal after just two years of operations, the MyCode Initiative will now attempt to enroll 250,000 participants, rivaling the scale of other biobanking efforts, such as those underway at Kaiser Permanente.
"Our ultimate goal is to help improve health care by finding ways to diagnose medical conditions earlier or before they appear and also find new treatments or medications to manage these diseases," said Geisinger Chief Scientific Officer David H. Ledbetter, PhD.
READ MORE: ONC Highlights Its Precision Medicine Initiative Collaborations
"MyCode is not only one of the world's largest genomic studies, it's also the most comprehensive with medical record data going back to 1996. Combining DNA sequence data with 20 years' worth of medical records is groundbreaking."
The addition of medical record data may be the key to creating a rich and comprehensive big data source for researchers investigating personalized cures for cancers, neurological diseases, diabetes, and other conditions.
While Kaiser Permanente is also integrating genomics with EHR information on its 220,000 patient samples, Geisinger isn't just collecting data. It's already putting the information to good use.
The KP Research Bank specifically states that patients participating in the program should not expect to receive personal results from any research done by precision medicine scientists, but Geisinger Health System is taking a different path by returning actionable results to patients at risk for 27 different conditions.
"When we receive these results, we build this information into our patients' electronic health record which allows us to practice anticipatory medicine," Feinberg explained. "Geisinger is uniquely poised for precision medicine. We're the only organization taking a population health approach to genomics."
READ MORE: EHRs, Value-Based Care Constrain Personalized Medicine Progress
Not even the federal Precision Medicine Initiative can keep up with Geisinger's progress, the health system's executives added. MyCode researchers have already sequenced the exomes of more than 60,000 patients, allowing access to the piece of DNA that contains disease-related information.
"Genetics has always been at the heart of Regeneron's scientific approach, and the Geisinger collaboration has given us the resources to advance our research efforts even further. In just two years of partnership, we have made novel discoveries, confirmed long-held hypotheses and published in esteemed medical journals," said Aris Baras, MD, who runs the Regeneron Center in conjunction with Alan Shuldiner, MD.
"Most importantly, together we are advancing our shared mission of improving the lives of patients in need, and we look forward to continuing this work in the years to come," said Shuldiner.
The MyCode initiative isn't Geisinger's only foray into precision medicine. In 2014, before the national Precision Medicine Initiative was announced, the health system collaborated with the National Institutes of Health to launch a genomics patient portal called GenomeConnect.
The portal allows patients who have already undergone genetic testing to upload their results to a data repository, and also offers an online discussion board to encourage engagement.
READ MORE: UVA Gene Mutation Research Method Speeds Precision Medicine
"By allowing patients to input additional medical information, GenomeConnect is designed to empower patients and allow them to contribute to our understanding of the human genome," said Andrew Faucett, Director of Policy and Education at Geisinger.
"Together with patients, we can learn more about the human genome and the ability to re-establish contact with patients and request additional information about their health information is critical to the clinical use of genetic testing."
Geisinger has also launched the Precision Health Center, a genetic counseling center that combines telehealth with research and patient outreach programs.
By combining multiple approaches to personalized medicine, the health system is positioning itself as a leader in a field that will no doubt only grow in importance as federal and private precision medicine initiatives combine to produce exciting breakthroughs for patient care.