Focus on Precision Medicine Treatments Grows in Hospitals
Between new research developments and hospital initiatives, precision medicine is continuing to demand attention in the healthcare industry.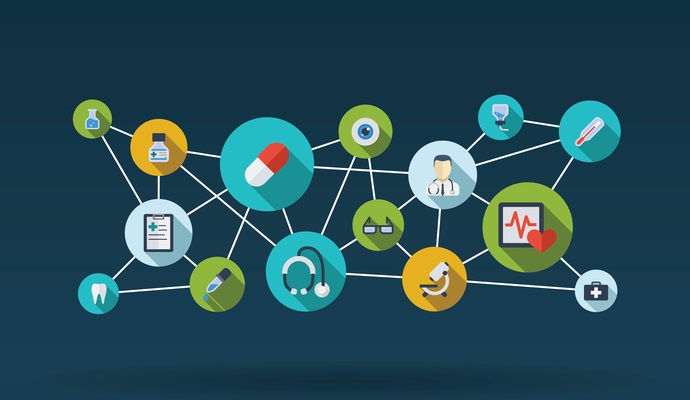 - Precision medicine is taking center stage in the healthcare, as researchers begin to uncover more information on its effectiveness, and more hospitals adopt a precision medicine focus in their treatment plans.
A number of new studies and initiatives show a high level of interest in personalized medicine as providers look for better ways to target therapies for difficult-to-treat populations.
In a recent study from the University of California San Diego, researchers found that treatment protocols that involve precision medicine and personalized approaches tend to lead to improved patient wellness and prolonged periods of remission.
The study, published in JAMA Oncology, involved two patient cohorts: one receiving precision medicine treatments and one receiving traditional treatments.
Nearly 30 percent of the precision medicine arm of patients responded favorably to the treatments, and saw longer periods of "progression-free survival," meaning that patients' conditions did not worsen for an average of 5.7 months.
For the non-precision medicine arm of the study, only 4.9 percent of the patients responded to their treatments. Those patients saw an average of 2.95 months of progression-free survival.
The study also broke down patient responses within the precision medicine treatment cohort. The research team found that while precision medicine treatments using both genomic and protein biomarkers were effective, those using genomic biomarkers were better, with 44 percent of patients being responsive to genomic biomarkers compared to 22 percent being responsive to protein biomarkers.
These results show that the healthcare industry is moving in the right direction with its Precision Medicine Initiative by creating better and more personalized treatment plans that will help improve patient health across several disease types.
"What we observed is that phase I trials can serve both to inform us on the effectiveness of new therapies as well as identify patients likely to benefit most if a personalized approach is employed," said Razelle Kurzrock, MD, the paper's senior author, in a UCSD press release.
"Another important point is that targeted drugs in and of themselves are often quite useless if not combined with a patient's individual tumor biomarkers to determine whether they are likely to benefit from a particular therapy."
Other healthcare organizations have identified the power of precision medicine, as well. Indiana University recently allocated funding to the Precision Health Initiative through its Grand Challenges Program.
The program, with nearly $300 million backing it, aims to tackle various healthcare challenges that ideally will impact not only the local community and state of Indiana, but will help drive the nation toward a better healthcare system.
The Precision Health Initiative is the first recipient of IU's Grand Challenges Program funding, mainly because of its potential to overhaul the healthcare system across several points of care.
"Through team-based, interdisciplinary collaboration, this initiative represents an effort to overcome one of the greatest challenges facing Indiana and society: developing a comprehensive approach to individualized health care at every stage, from prevention to final outcomes," said Michael A. McRobbie, IU's president. "This initiative will put IU's extensive breadth and leadership of large-scale research, discovery and innovation to work for the people of our state."
The project will entail five research cohorts, including genomic medicine, cell, gene and immunotherapyimmune therapy, chemical biology and biotherapeutics, data and informatics sciences, and psychosocial, behavioral and ethics cohorts.
Precision Medicine is taking center stage at Mayo Clinic, as well, as the hospital adds precision medicine approaches to its psychiatry unit.
According to Mayo researchers, psychiatric conditions such as depression are likely affected by genetic factors. As a result, providers need to seek individualized treatment plans to assist these patients.
"The medical community continues to recognize that genetic variation may contribute to disparate patient reactions to drugs," said Mark A. Frye, MD, Mayo's chair of the Psychiatry and Psychology department. "For example, some may experience adverse side effects, while others respond positively to the same drug."
By using a precision medicine approach, providers can prescribe personalized treatments, as well as make headway on precision psychiatric medicine as an industry standard.
As healthcare organizations continue to identify the benefits of precision medicine, personalized treatment options may potentially become a mainstay in healthcare, ideally helping patients with varying genetic nuances receive effective care.
Dig Deeper: