Few Providers Discuss Wearables, Patient-Generated Health Data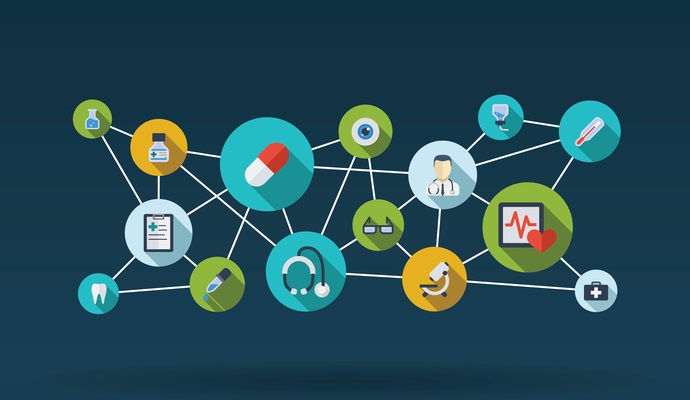 - Patient engagement, chronic disease management, and big data analytics are hot topics among healthcare leaders these days, yet few providers seem all that enthused about discussing the prospect of producing the patient-generated health data (PGHD) to fuel these initiatives, according to a new survey by MedPanel. Despite a widely-held believe that patients may benefit from using wearable devices and diving into healthcare's Internet of Things, only 15 percent of providers say they talk about wearables and mHealth apps with their patients.
The survey of 415 physicians found that the majority of healthcare providers are very familiar with the presence of mHealth apps and wearable devices on the consumer market. Eighty-two percent were aware of the Apple Watch, while the veteran of the field, FitBit, also enjoyed broad name recognition.
Providers believe there is big potential for these connected devices to improve population health, chronic disease management and overall wellness for their patients. Thirty-eight percent of patients not using a wearable device and 42 percent of patients not using an mHealth app could benefit from starting a tech-driven regimen, the respondents said.
Yet providers feel that consumer popularity doesn't always produce sufficient clinical satisfaction, and the investment isn't always worthwhile for providers overwhelmed with big data as it is. Patient-generated health data from these apps and devices are rarely integrated into the EHR in a way that promotes productive workflows, and they do little to help healthcare organizations tackle their most pressing concerns: meeting the slew of requirements for mandates like meaningful use and emerging quality reporting programs like MIPS.
"As long as tech companies view wearables and apps as consumer-driven markets, these products will remain a fad," says MedPanel President Jason LaBonte. "But if they engage physicians to recommend these products, wearables and apps will be viewed as part of healthcare and become permanent fixtures."
Analysts predict that more than 100 million wearable devices will be sold over the next four or five years, which means the 85 percent of providers who have been reluctant to discuss the technology with their patients may not have the option of silence much longer. As wearables and their associated mHealth apps and data management software flood the market, providers and developers will need to find a way to separate the most meaningful patient-generated health data from the noise.
When providers do accept PGHD as part of the patient story, the results can help healthcare organizations better understand both their patients and themselves, assert researchers from the University of North Carolina at Chapel Hill.
"Using electronically collected patient-reported outcomes to capture the review of system outside of the clinic visit may not only improve the efficiency, completeness, and accuracy of data collection for the review of system, but also provide the opportunity to operationalize incorporating the patient's voice into the electronic health record," wrote Arlene E. Chung and Ethan M. Basch in an article published in JAMIA earlier this year.
Patient-generated health data from wearable devices or self-reporting mHealth apps can help fill gaps in EHR data that may leave important symptoms unrepresented, the article adds. Wearables collect data on a constant basis, and may illuminate patterns in a patient's daily routine or vital signs that are not always apparent under direct clinical observation or may be forgotten when it comes time for the patient to share how he or she has been feeling.
"Bringing the patient's voice into routine symptom assessment during clinical care offers the unique opportunity to enhance engagement and partnership with our patients, while improving efficiency and quality by harnessing the existing infrastructure afforded by EHRs," the authors added.
Providers who have not yet broached the subject of wearable devices with their patients – especially for those with more complex chronic disease management needs – may wish to explore how they might start to integrate patient-generated health data into their workflow before the growing demand overwhelms them. As patients look for more data-driven ways to manage their own health, providers must ensure they are capable of meeting expectations and embracing the new reality of the Internet of Things before valuable engagement opportunities are lost due to flagging interest from disillusioned patients.