Familiar Faces Win Best in KLAS for EHRs, Big Data Analytics
There are few surprises in many of the Best in KLAS awards this year, which include a number of electronic health record and big data analytics repeat champions.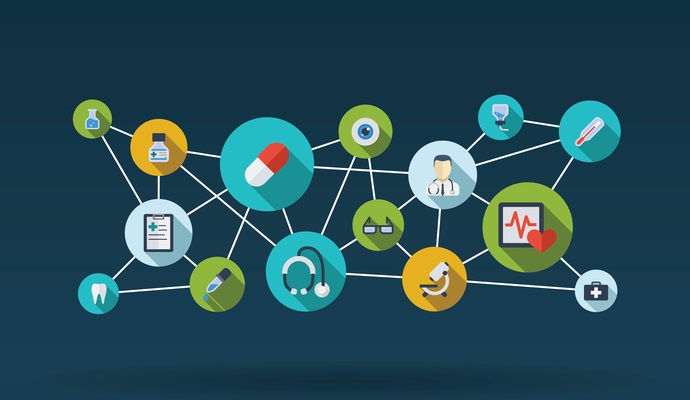 - The electronic health records market has long been dominated by a few recognizable giants, but the healthcare big data analytics vendor landscape has always been somewhat more fragmented as new technologies continue to evolve and innovative leaders try to poke their heads above the crowds.
This year's Best in KLAS technology awards, however, may be showing a new trend in the health IT marketplace. Many of the 2015/2016 winners are enjoying repeat selections as top of their categories, which might indicate a movement towards consolidation in the field.
On the EHR side, there are few surprises. Epic Systems has taken the prize for best overall software suite for the sixth consecutive year. They have also been rated the best overall physician practice vendor, and snagged awards in seven other segments.
Other multiple-category winners include Merge Healthcare, an image sharing solutions company and cloud-based EHR provider athenahealth, as well as CureMD, Galen Healthcare, and CareTech Solutions.
"As healthcare continues to evolve, it is imperative that we seek innovation and constantly address the needs of a shifting market. The Best in KLAS and Category Leader winners are the ones making the greatest strides within their market segments. I congratulate each of you for your award," said Adam Gale, CEO and president of KLAS.
READ MORE: CT Medical Society Announces New Health Information Exchange
"KLAS is honored to work with talented healthcare providers who willingly share their experiences with us and make the Best in KLAS report possible. We also commend all the vendors who strive to improve their products and services in order to provide the best possible healthcare. It is truly a joint effort."
Many of this year's health IT winners are celebrating second or third – or even tenth – consecutive best-in-show awards.
Craneware's Chargemaster Toolkit has earned a decade's worth of Category Leader awards for revenue cycle chargemaster management, while ImpactAdvisors can boast a fourth coveted title for best overall IT services firm.
Streamline Health, an enterprise scheduling and resource management package, has been a fixture on top of its KLAS category for a staggering thirteen years in a row.
"Healthcare providers do so much to deliver quality care to their communities," said Streamline Health Solutions President and CEO David Sides. "Being the highest ranked in the Enterprise Scheduling category for 13 straight years is a testament to how our solution supports those efforts. We're honored to be a part of this process."
READ MORE: IBM Watson Gets SNOMED CT Infusion to Enhance Data Analytics
Additional vendors and products cementing their place on top of the rankings for multiple years include:
• Corepoint Health's integration engine has received its seventh recognition as the market's top integration product. The company focuses on health data interoperability and information exchange services.

• Thornberry's NDoc homecare EHR, which has won the software and services title for the third year due to its high scores on implementation and customer training.

• ZirMed, which offers population health management and revenue cycle optimization tools has received recognition as the top claims and clearinghouse vendor for the third time. The company has won four titles within the last five years.

• Swedish imaging management vendor Sectra has been named the best PACS option for the third time as well, thanks to its high customer satisfaction scores.

READ MORE: Top Healthcare Business Intelligence Companies by Hospital Users

• Strata Decision Technology has led the pack of health IT decision support products for two years running with its revenue cycle and patient management analytics offerings.

• Senior care coordination vendor PointClickCare has three Best in KLAS rankings to its name, securing the top spot in the long-term care category.

• Experian Health has spent five years at the top of the list for patient access products, garnering praise for its revenue management, population health management, and patient care coordination expertise.
Does the large number of repeat winners indicate a movement towards consolidation in the health IT arena? It may be too early to tell. KLAS bases its rankings primarily on user experience votes, which could mean that vendors with smaller market share – but happier customers – are overshadowing companies with the most boots on the ground.
Healthcare providers still seeking new technology partners are likely to consider the latest KLAS rankings in their selection processes, which could start to align user satisfaction scores with dollars coming in the door.
But with so much movement among provider organizations looking to make smart decisions about the best population health management, interoperability, and revenue cycle management tools, the marketplace appears to be on track to remain fluid and full of new opportunities for quite some time to come.