Expect Population Health, Big Data Analytics at HIMSS15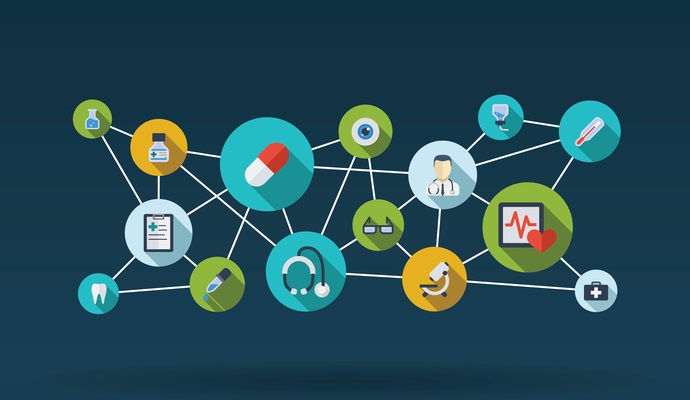 - The annual HIMSS conference and exhibition is to healthcare professionals what a good data warehouse is for big data analytics: a centralized place to make new connections, discover new ideas, learn from colleagues, and leave with a suitcase full of actionable insights – and free pens – to spread around at home.
This year, the conference will be held in Chicago from April 12 to 16, and it's not surprising that big data, population health management, clinical analytics, business intelligence, and value-based payment reform will all be featured prominently through presentations, keynotes, and workgroups.
HealthITAnalytics.com will be bringing you highlights from the show during a packed week of education, announcements, demos, and excitement. For attendees as well as those watching from afar, here's a breakdown of the can't-miss offerings, sessions, and showcases that will set the tone for the next year in healthcare analytics.
Clinical and Business Intelligence Knowledge Center
Want to learn how other healthcare providers are getting big data analytics right? Visit the Clinical and Business Intelligence Knowledge Center to learn about data warehousing, clinical analytics, reporting and dashboards, predictive analytics, and levering the EHR for deeper insights.
READ MORE: Big Data Analytics Link Economic Wellness to Population Health
Session topics include how to use big data to achieve greater efficiency, improve outcomes, reduce clinical variation, build executive support, increase revenue, and drive patient-centered care.
HIMSS Interoperability Showcase
The HIMSS Interoperability Showcase was a hit at last year's convention, and is likely to be a showstopper in 2015, as well. Visitors can follow a patient along her journey through the care continuum, examining the interoperable health IT systems that help data flow across multiple settings in a seamless and meaningful way.
With 140 different live system demonstrations packed into 40,000 square feet, the Showcase, presented in collaboration with IHE, is the percent place to soak up interoperability knowledge by attending sessions on connectivity, cloud computing, imaging sharing, the advent of FHIR, and breaking down data silos to support patient care.
CMS presentation on Stage 3 Meaningful Use
READ MORE: AMA: Real EHR Data in Med School Will Boost "Informatics IQ"
Maybe you haven't spent the last two weeks combing through every last detail of the 400-page Stage 3 Meaningful Use proposed rule. Maybe you have, and you've got lots of questions. Either way, key Stage 3 experts Elisabeth Myers and Robert Anthony will be at HIMSS15 to explain the program's proposed requirements, highlight the differences between previous phases and the capstone of the EHR Incentive Programs, and outline the most important expectations for providers.
Intelligent Health Pavilion
The "Internet of Things" is already upon us, and at the Intelligent Health Pavilion, attendees can experience the future of the IoT for healthcare. From wearable sensors to home monitors to telehealth terminals, the pavilion offers a glimpse of a future were at-risk patients and those with special needs are connected to family, caregivers, and providers at nearly all times.
How can healthcare organizations integrate IoT technologies into their workflows, and what is the value of doing so? The educational sessions at the former Intelligent Hospital Pavilion will illuminate ways to engage in real-time patient management and population health management while reaping financial rewards.
Keynote speech by National Coordinator Karen DeSalvo
READ MORE: CMS Picks Care Coordination Hubs for Accountable Health Program
On April 16, the Acting Assistant Secretary for Health in the US Department of Health and Human Services, also known as National Coordinator Karen DeSalvo, MD, MPH, MSc, will give a keynote address that will no doubt focus on some of the major policy and reimbursement changes facing the healthcare industry in 2015 and beyond.
DeSalvo's first year and a half in office has seen accountable care and value-based reimbursement jockeying with interoperability and data analytics for the top spot on the ONC's priority list – a list that will grow even longer as the healthcare industry continues its transition to patient-focused, cost-effective care.
Educational sessions: Population health management, big data, and more
If pavilions, showcases, and speeches aren't enough to wear down the soles on your walking shoes, there are dozens of standalone educational sessions to attend. Gather up a bushel of continuing education credits by learning from researchers, leaders, and peers about what big data analytics, population health management, patient engagement, and health IT optimizations are working in offices and facilities across the nation.
Learn from Covenant Health Systems about using population health management as a bridge to accountable care, or hear Hospital Sisters Health System speak about customizing clinical alerts for smoother workflows. Pediatricians from the Children's Health Alliance will explain how office-based care coordination and population health management are helping children in the Northwest, while Arrowhead Regional Medical Center's CMIO will present on the importance of EHR optimization and patient registries for quality improvement.
Fans of big data analytics can hear from Beth Israel Deaconess Care Organization about how bad data can impact the performance of an ACO, and from Arkansas Children's Hospital about how good data capture and modeling can drive adoption of clinical analytics tools.
Not quite there yet at your organization? Grab your tablet with your morning coffee to get a rundown of big data analytics basics from Deb Neville, RHIA in an online session before heading out to the convention center. After all, HIMSS15 is about discovery, and there are countless opportunities to dive into big data at its finest. Stay tuned to HealthITAnalytics.com during the month of April for more coverage of the industry's biggest get-together.