Epic Systems Leads Mindshare for Population Health, EHR Tools
When it comes to population health management and EHR systems, Epic Systems has a sterling reputation among providers across the size spectrum.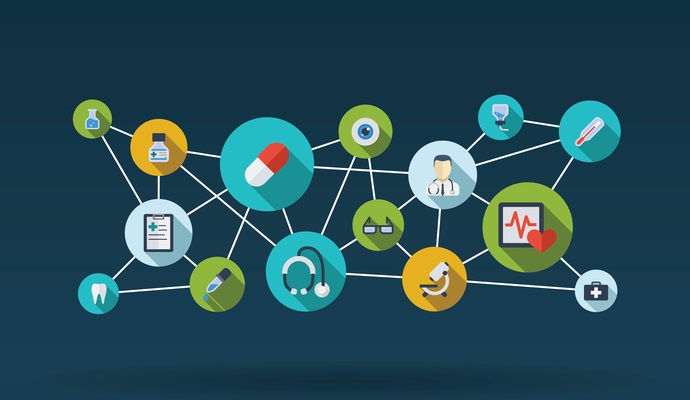 - Despite the fact that meaningful use incentive dollars have all but dried up, providers are not slowing down on their health IT infrastructure development. A new survey by peer60 finds that healthcare organizations are actively seeking new EHRs, population health management tools, and patient engagement systems – and a few familiar names still hold pride of place at the top of the wish list.
Epic Systems' reputation still reigns supreme among the 567 participants in the poll. The Verona, Wisconsin company is the first to spring to mind for excellence in electronic health records, population health management, patient engagement, and revenue cycle management.
However, Cerner wins out when it comes to enterprise analytics, and a number of rising stars are angling to shove the established leaders aside.
While slightly fewer providers are planning to invest in major health IT changes in 2016 compared to the previous year, there is still significant movement in the implementation space.
Approximately one in five providers are planning to purchase population health management and patient engagement systems in 2016, while a quarter of participants intend to leave their current EHR vendor and replace their contract with a new business partner.
Making the decision to start over with another product isn't easy, and choosing a new vendor is even more difficult.
With dozens of companies vying for a piece of a limited provider pie, each claiming to have the best-in-class solution to solve persistent problems with interoperability, usability, workflow, and data exchange, providers may not be able to devote their full attention to every pitch that comes their way.
"How many vendors can rent space in the minds of decision-making providers?" the report asks. "We know, sounds like a joke waiting on a punchline, but there are limits to how many vendors are seriously considered when providers are making buying decisions. This is mindshare: who occupies serious space in decision-makers' minds."
Established leaders are the ones spending the most time on stage when it comes to a health IT audition. Epic System, the technology partner of choice for some of the biggest and most successful organizations in the country, is first on the list for many providers.
Its leading competitors in the EHR space are also giants in the field: Cerner Corporation, MEDITECH, athenahealth, and Allscripts all make the first cut for survey participants both large and small.
In both the inpatient and outpatient setting, Epic, Cerner, and MEDITECH are the top three choices by a significant margin, while vendors such as CPSI, NextGen, and eClinicalWorks trailing much further behind.
When it comes to population health management tools, the field is a little more open. Epic still leads in mindshare, but its 17 percent dominance is followed closely by Cerner and the Advisory Board Company, each with 13 percent, and a wider array of companies grabbing smaller percentages of attention.
These vendors include those known both for their EHR offerings and for focusing more exclusively on population health. Premier, athenahealth, Optum, McKesson, Caradigm, and IBM. Over the past twelve months, athenahealth has risen most quickly to garner more attention.
The patient engagement landscape is similar. Epic has achieved a 6 percent increase in mindshare over the past year, while Allscripts, athenhealth, CPSI, and Healthland are all on the rise.
When it comes to big data analytics, however, the tables start to turn. Cerner Corporation holds 18 percent of the theoretical market, a three percent increase from 2015. Meanwhile, Epic has actually slid a little in the estimation of its potential customers. While it sat on top of the 2015 rankings with 19 percent, the most recent poll puts it slightly behind Cerner with just 16 percent.
McKesson also saw a drop in provider attention, moving from 15 percent in 2015 to just 8 percent at present. Tableau, meanwhile, has risen from 6 percent to 11 percent, earning it the title of "fastest riser in mindshare" this year.
"What's interesting is that every hospital defines analytics differently - to some a data visualization tool is considered enterprise analytics while to another it's a full solution that incorporates data warehousing, data modeling, workflows, etc.," the report's author notes. "For the purposes of this study, we allowed providers to define it however they like, so all of these mindshare figures should be viewed through that lens."
With 37 percent of respondents indicating that they do not currently have an enterprise analytics solution in place, the big data marketplace is relatively fluid compared to the more mature and established EHR segment.
Thirty percent of participants with an analytics solution in place already are not sure if they wish to renew current contracts or move to a new vendor, or are already planning to do so, which makes mindshare and a good reputation a valuable commodity for vendors.
Whether or not a high regard turns into a sale is an entirely separate matter, and one not covered in this report. However, additional industry evidence does contribute to the notion that the marketplace is fairly consolidated around a few major leaders in most areas, with big data analytics being the main outlier for fragmentation and new opportunities.