EHR Replacements Rise, but Usability Remains in Question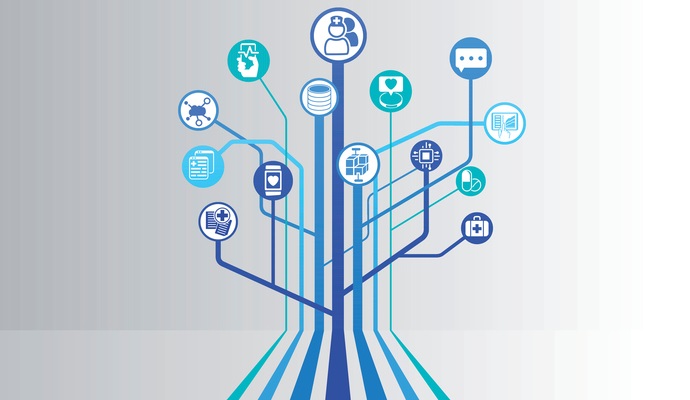 - The implementation of an electronic health record is often cited as the first and most important step towards crafting a health IT infrastructure that encourages quality documentation, health information exchange, population health management, and safe, comprehensive patient care.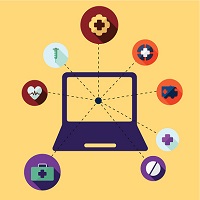 A good EHR encourages standardized, efficient workflows, prevents possible adverse events, reminds providers to deliver preventative or overdue services, and allows for online engagement that enriches the patient-provider relationship.
But a good EHR is surprisingly hard to find, as more and more providers are discovering. New data from the ONC's September Health IT Policy Committee meeting states that more providers searched out EHR replacements in 2014 than ever before, despite the fact that meaningful use incentive dollars are coming to their end and the burden of competing initiatives is growing every day.
EHR replacement is a risky business decision for most providers. The expenses are large, and the return on the investment is uncertain at best. Clinicians who already feel burned by an initial failure may not wish to retrain on brand new software, especially when the replacement system may be no better than the first.
While many providers are replacing their health IT tools or upgrading to new EHR packages in order to meet the 2014 Certified EHR Technology criteria for Stage 2 meaningful use, a recently published study in the Journal of the American Medical Association (JAMA) found that many ONC certified EHRs do not meet real-world usability requirements, despite their stamp of approval.
READ MORE: Lack of Talent, Direction Afflict Healthcare Data Analytics Plans
With four percent of hospitals and twice as many eligible providers (EPs) replacing their EHR vendors in 2014, a widespread lack of attention to usability is a major problem for healthcare organizations that have hard choices to make about the future of their participation in the EHR Incentive Programs, as well as the future course of their big data analytics, population health management, and health data interoperability strategies.
The JAMA study, led by Raj Ratwani, PhD and other researchers from the National Center for Human Factors in Healthcare at MedStar Health, revealed worrying shortfalls in the CEHRT usability testing program.
To pass the meaningful use certification test, EHR vendors are required to submit documentation of the user-centered design (UCD) processes employed to create eight different EHR capabilities. Guidelines from the National Institute of Standards and Technology recommend that usability testing should include at least 15 end-users, ideally with clinical experience, to put the software through its paces.
Yet when Ratwani and his team surveyed publicly available documentation on 41 certified EHR vendors, they found that 63 percent used fewer than 15 end-users for testing. Seventeen percent of these vendors did not ask physicians to test the documentation workflows. Five percent relied on their own employees for review. One vendor did not use any end-users with clinical experience at all.
"The lack of adherence to usability testing may be a major factor contributing to the poor usability experienced by clinicians. Enforcement of existing standards, specific usability guidelines, and greater scrutiny of vendor UCD processes may be necessary to achieve the functional and safety goals for the next generation of EHRs," wrote the authors.
READ MORE: EHR, Big Data Analytics Success Hinges on Holistic Change Management
But providers are already implementing the "next generation of EHRs," mostly to replace the insufficient functionality of the first generation, and they may not be getting everything that they hoped for – or everything they think they're paying for.
Healthcare organizations are keen to adopt products that will help them meet the emerging challenges of value-based reimbursement and accountable care. They are seeking EHRs that do more than record basic clinical notes. They want the total package: integrated practice management capabilities, population health management features, predictive analytics, and interoperability functionality are of utmost concern for more than 80 percent of organizations, says a recent Black Book poll.
Vendors may market these features to providers looking for the latest certified products, but without comprehensive and standardized usability testing, it is difficult for provider organizations to understand what they're getting until it fails.
The selection process is made even more difficult by non-disclosure clauses included in many EHR contracts. Unhappy providers who sign these surprisingly prevalent gag orders are forbidden to speak negatively of their experiences with their vendor, even after they leave.
An investigation by POLITICO found that a large number of EHR vendor contracts, including agreements with top industry names like Epic, Cerner, Allscripts, eClinicalWorks, and MEDITECH, require providers to keep mum about certain aspects of their EHR experience.
READ MORE: CIOs Focus on EHR Optimization for Population Health, Analytics
While vendors might say that non-disclosure agreements protect trade secrets divulged during the implementation process, and are vital to ensure that the marketplace remains competitive without unfair accusations about poor usability and lackluster customer support, they can be detrimental to providers who turn to their peers for advice about what works in a complicated health IT environment and what does not.
When these issues are added to recent Congressional attention to the issue of data blocking and other potentially unsavory business practices employed by EHR vendors, it is no wonder that providers are increasingly turning to new technology providers to meet their most basic needs.
An ONC spokesperson said to POLITCO that "We strongly oppose 'gag clauses' and other practices that prevent providers and other health IT customers and users from freely discussing problems and other aspects of their health IT."
The National Coordinator has little authority to tell free market companies what they can and cannot do in regards to contract negotiations, but ONC leaders can certainly ensure that vendors are adhering to the basic usability and design requirements of their own certification processes.
As the EHR replacement market continues to burn strongly ahead of Stage 3 meaningful use and the eventual implementation of the MIPS framework, the ONC should probably reexamine just how much it is letting slip through its fingers as providers strive to spend their dollars wisely on the best possible health IT tools.