EHR Big Data, Lab Specimens Enable Precision Medicine Research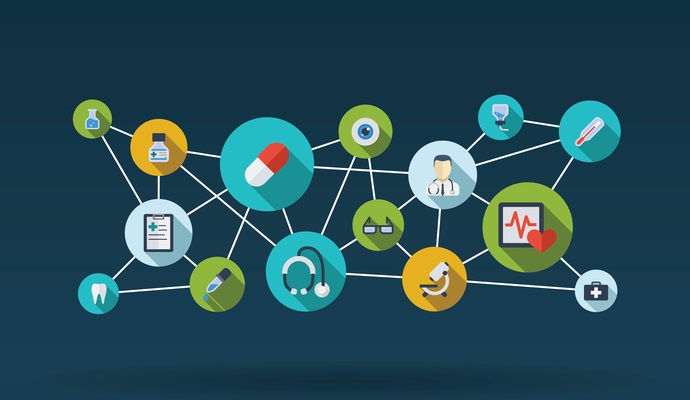 - When it comes to medical research and the rapidly expanding reach of precision medicine, physical specimens play a critical role in developing the big data later used for large-scale analytics that generate insights and produce results. Hospitals and clinics collect enormous amounts of blood, tissue, and other materials on a daily basis to use for diagnostic testing, but the remains of these samples don't always make it into the hands of researchers and academics looking to further clinical trials and other projects.
At Aurora Health Care, a fifteen-hospital chain based in Wisconsin, the Biorepository and Specimen Resource Center (BSRC) based at Aurora St. Luke's Medical Center is helping to solve this problem by ensuring that patient specimens can be appropriately and securely used by researchers within the health system and across the country. In addition to contributing to scientific exploration, Aurora sees its biobanking efforts as a way to generate a new revenue stream that can help fund future precision medicine efforts.
"In 2008, Aurora made the decision to start a biobanking program because some of our researchers and investigators were running into some hurdles of accessing specimens for their work," explained BSRC Manager Natalie Polinske, MS, in an interview with HealthITAnalytics.com. "Biobanking gave them the option to collect specimens linked to data and be able to provide it to researchers in a very efficient, quick manner."

"Many of the studies that use biospecimens are genome-wide association studies, and studies focused on pharmacogenomics, which use a patient's genetics to determine how they will respond to a treatment," she added. "It's very helpful to have a biorepository so that we're able to provide those specimens to the research community more quickly than they could acquire them on a case by case basis."
While reducing acquisition obstacles for researchers is a good first step, Aurora wanted to ensure that the specimens could be used to their fullest potential. Instead of just handing over vials and bottles, they decided to link the materials to the vast wealth of big data that could be used to enrich the research process.
"Aurora realized that it wanted to use the EHR to supplement the information attached to these specimens, like providing the clinical phenotype for the specimens to really bring the power of that information along," said Andy Marek, Manager of Research Analytics in Aurora's Research Business Services department.
READ MORE: Northwell Health Launches Precision Medicine, Cancer Biobank
"Traditionally, if you would go down to the lab, the lab doesn't have that information," he said. "It'll have the results of what tests were run, and potentially some diagnosis information related to justify running that test, and then some high-level patient demographics. But that's basically it. So bringing along the electronic medical record gives us access to a lot more information about the patient in order to qualify the results that we may be seeing in those specimens."
With more than a dozen major medical centers and a large collection of ambulatory clinics and other care sites, EHR data is crucial for understanding how patient specimens are being collected and moving through the healthcare system. "BSRC has made arrangements with ACL Laboratories, which is a joint venture with another healthcare system in Illinois, to have certain specimens couriered down to the BSRC," Marek says. "That's all part of the normal courier routes that go on all the time for ACL Laboratories, and BSRC piggybacks on top of that."
"So in a physical sense, everything comes into the BSRC for processing," he continued. "From a data standpoint, the ACL provides a feed of results into the electronic medical record. We look at those results to understand what type of specimens are flowing through the healthcare system. We have a number of studies that we always collecting for, and we use criteria for those studies to identify patients within the medical record whose specimens might quality for collection."
Patients have a say in how their specimens are collected and used for research, Polinske was quick to point out. "All of the specimens we use are from consented patients," she stated. "When patients register at one of our Aurora hospitals, they're asked if they want to participate in the BSRC. If they agree, they sign a consent form that allows us to have access to any of their leftover clinical samples as well as access their electronic health record."

"The language within the consent form states that their information will be de-identified before being provided to researchers," she said, in order to address one of the long-standing concerns of patients who are wary about letting health systems handle their personal data after a string of high-profile data breaches and confusion over how President Obama's precision medicine initiative will collect, store, and use DNA from a million patients across the nation. "At Aurora, we have an honest broker system that makes sure we can go through and remove any personally identifiable information (PHI), like names, addresses, and dates," Polinske says.
After the specimens are personally deidentified and linked to the appropriate EHR big data, the samples can be used to support Aurora's wide-ranging research projects in-house, or shipped to other laboratories and research centers for use in other clinical trials and precision medicine projects. There is a high demand for patient specimens as healthcare organizations and life science companies dive deeper into big data analytics, Marek and Polinske said, and hospitals may be able to contribute to that ecosystem while receiving some unanticipated revenue in return.
READ MORE: Top Healthcare Business Intelligence Companies by Hospital Users
"We spent a good amount of time setting up our infrastructure, working with our lab, and training our caregivers on how to consent patients in an effort to find a way to utilize our samples and be able to provide them to the wider, broader research community," Polinske said. "We partnered with a company called iSpecimen to help us enter that marketplace, because they have a lot of connections within the research world, including customers that were interested in accessing specimens that we had."
"We really partnered with them to be able to link us to those researchers, which was a great opportunity to generate revenue, which then in turn helps us to offset some of our operational expenses," she added. "It also helps support some of our own internal research that requires access to blood and tissue samples."