Effective Precision Medicine Requires Moving Beyond the EHR
EHR may not be adequate for success with precision medicine, but providers are highly satisfied with more tailored health IT tools.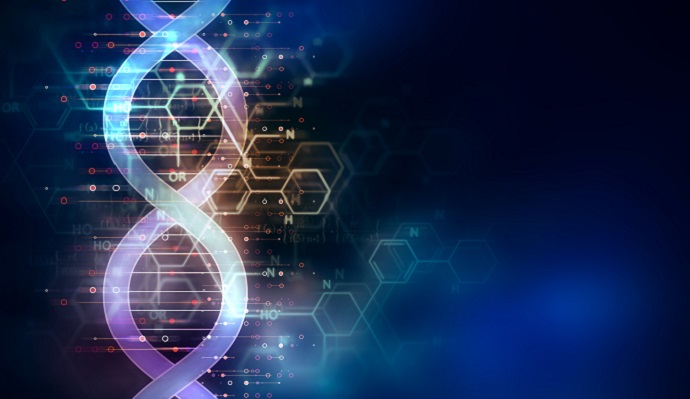 Source: Thinkstock
- Electronic health records are not enough to support truly effective precision medicine at the point of care, said providers participating in a survey from KLAS research, but more targeted health IT tools are producing high rates of satisfaction.
Few providers expressed confidence that their EHRs were adequate for advanced precision medicine and clinical decision support, said the poll. Nearly three-quarters of participants believe that EHRs will simply not factor significantly into the development of personalized approaches to care.
While providers do anticipate that large vendors such as Epic and Cerner will make further forays into precision care, they also believe that fundamental issues with the design of EHRs make them unsuitable for complex precision medicine tasks.
Instead, organizations that wish to maintain a competitive edge in cancer care, neurology, and the treatment of genetic conditions will need to turn to additional health IT products from vendors that specialize in delivering the right information in the right manner.
The business case for precision medicine is strong, said 59 percent of respondents, and most believe that investment in personalized care will create financial returns.
READ MORE: What Are Precision Medicine and Personalized Medicine?
"While a few have had some trouble personally realizing that return within their own organizations, most of these trust that the business case is quickly approaching," KLAS explained. "Currently successful organizations feel that having a precision medicine program allows them to treat patients holistically, which in turn leads to much greater patient satisfaction and retention."
Precision medicine also plays a role in controlling costs within value-based care models by helping providers identify conditions or responses to treatments that may help keep individuals out of the hospital.
"Other organizations have also seen value in offering patients treatments utilizing genetic testing for infectious diseases, tumors, and rare diseases, and in offering pharmacogenetic testing to determine the best treatment for patients, leading to better outcomes and an increased number of patients seeking out these healthcare organizations for treatment," the report added.
Specialized health IT tools with targeted functionality can enhance these gains. Satisfaction with precision medicine-specific vendors is extremely high, with close to 90 percent of early adopters stating that their vendors are up to the task.
Providers tend to work very closely with these vendors, and often partner on development projects that give them more of a say in how tools are created and deployed.
READ MORE: Broader Availability of Genetic Testing a Boon for Precision Care
As a result of these partnerships, relations between customers and vendors are very genial. Ninety-six percent of providers have long-term plans with their vendors, and 81 percent believe that their vendors are keeping all their promises.
Precision medicine vendors receive high marks on customer experience criteria such as ease of use, product quality, communication, customer service, and training.
"Many, even among those few who are currently dissatisfied, are confident that their vendors will continue to make improvements to the products over the next year, and this will, in turn, drive respondents' overall satisfaction even higher," KLAS noted.
Vendors with high mindshare in the precision health market include 2bPrecise, Fabric Genomics, IBM Watson Health, NantHealth, Philips, and Sunquest Information Systems.
Some vendors are offering a broad range of functionalities, from clinical analytics and data integration to decision support and business intelligence. But others are focused more narrowly on a core set of competencies, such as clinical trials platforms, care planning, or patient-provider collaboration platforms.
READ MORE: Payers Starting to Tie Precision Medicine to Value-Based Care
The vast majority of companies are targeting oncology, with only a handful of vendors expanding into pharmacogenetics, carrier screening, immunology, infectious disease, or prenatal and newborn screening.
Ambulatory and acute care users are the prime market for these tools, with ideal end-users including oncologists, laboratory staff, researchers, hospital leaders, and tumor boards.
Organizations are investing in multiple systems to meet their needs in each area of discovery, research, or clinical care, the poll indicated.
"Precision medicine is a new field and is just being invented. So there are many vendors," commented one participant in the survey. "We basically approach each component that we want, we look for the best-in-class vendors, and then we have bake-offs, so to speak, to pick which vendor is the best at a particular thing."
"There hasn't been much consolidation yet, so it is necessary to have relationships with a lot of organizations to have an entire meal. Today, we are working with more than half a dozen companies. Many different pieces are required."
To cope with multiple systems and ensure that investments are being made wisely, respondents to the survey suggest that organizations stay mindful of their data pipelines.
Extracting and aggregating the right data, analyzing it appropriately, and returning actionable insights to providers will require organizations to develop robust infrastructure, including secure, high-volume data storage mechanisms.
"When health systems think they have enough storage space on their network, they should plan to have petabytes more," said a provider. "The biggest thing that is a killer is the huge amounts of data that are generated from the genetic tests."
"Whole-genome testing, even when we are only looking for specific mutations based on a particular disease state, generates huge amounts of data. Some of the files are gigabytes. Some of the analysis can generate huge amounts of data on top of that, and that is the thing that really catches everybody."
Organizations will also need to develop high-value use cases with clear goals and parameters to justify further investment in precision medicine tools.
"Precision medicine has clear utility to improve outcomes in certain areas, so precision medicine might have value for institutions. When providers are doing something that no one has done before, they have to be very attuned to how it is going to improve outcomes so that they don't bankrupt the institution," cautioned another respondent.
Well-defined objectives, sturdy data analytics and data storage infrastructure, and the right health IT tools are vital for supporting organizations as they advance the science of personalized medicine.
"Technology is going to be critical to our ultimate success," summed up a participant. "We are going to rely on the technological aspects to disseminate the extrapolation results from the sets of genomic data. The technological aspects are very critical to what we hope to achieve. The future of genomics is contingent upon those aspects."