Could a national patient identifier be the key to analytics?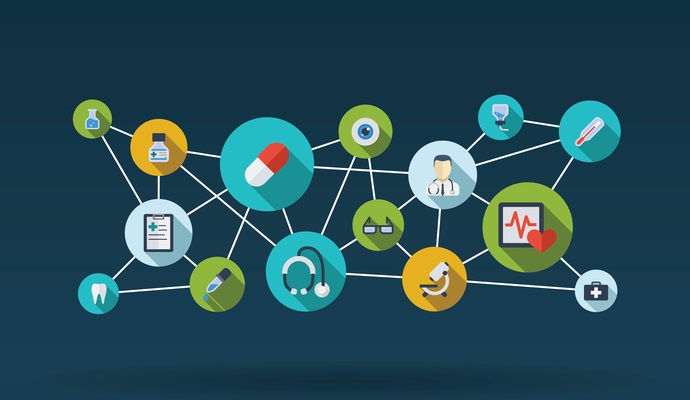 - The universal language of mathematics has plenty of potential to bring minds together, but there's one number in healthcare that divides opinions faster than saying one plus one equals three.  The idea of a single identifying number for patients, the NPI, was hanging around long before the EHR Incentive Programs got off the ground, but it's never quite made the grade according to many privacy advocates.
However, in the era of data analytics, health information exchange, interoperability, and population health management, organizations are desperately searching for ways to keep patient records straight while saving money and boosting their data performance.  Could it really be time to reconsider the national patient identifier?
Whenever data moves from one place to the next, there's a chance that something will go wrong.  With patient records, it means that sometimes one person's chart ends up under another person's name, or under two duplicate names, or in a stranger's mailbox.  Even if we forget the patient safety implications for a moment, a records mismatch can cost between $600 and $800 to straighten out, said Stacie Durkin, Founder of Durkin & Associates at the College of Healthcare Informatics Management Executives (CHIME) Fall Forum earlier this month.  A large-scale HIPAA breach, where misidentified patient information is sent to the wrong recipient, can cost even more in remediation and reputation losses.
"From a programming perspective, the [NPI] number is the way to go," argues Greg Roderick, CIO and Senior Vice President of Healthcare Holdings Group.  "We're always going to get possibility matches back if you use an address or a name.  With a number, you've got definitive.  You eliminate errors.  People shouldn't be afraid of that number.  It's just a number.  We want to be sure that we have everything on you, just like we do with your social security number.  I don't want someone to say 'we're 86% sure that your name matches this file' before they start looking at that chart and making a decision based on my information."
While the foundation for research into an NPI was included in the 1996 HIPAA legislation, privacy advocates wary of having all personal health information tied to a single code have blocked development of the number ever since.  Despite the widespread use of social security numbers for financial transactions and driver's license numbers for identification, the use of the same concept to standardize health information for easier exchange and analytics has never caught on in the same way.
READ MORE: CT Medical Society Announces New Health Information Exchange
But that was long before data analytics became a top goal among healthcare executives.  The challenges facing healthcare as it transforms into a digital data-driven industry require something better than in-house solutions that are prone to error, said Bill Spooner, SVP and CIO Sharp HealthCare, during a panel at the CHIME Forum.  "I really think we need a number or something better than what we have today," he said.  "[It] wouldn't be perfect, but I'd be a lot better if I had a better identifier.  The real opponents are the privacy advocates, [but] nobody under 30 years of age cares about privacy. Out once we get past that, those barriers will fall."
"It's time to stop using 'privacy' as an excuse," argues Derek Ritz, P.Eng., CPHIMS-CA,  principal at ecGroup Inc.  "Although privacy and security issues are genuine, they are also readily solvable. It's also time to get serious about adopting the most obvious patient matching strategy. There's a lot to recommend the idea of just assigning IDs to people: it's simple, it works, and it's the way every other country already does it."
Spooner suggests a study to quantify the cost savings of a comprehensive patient matching algorithm, an area the Office of the National Coordinator has been studying since starting its Patient Matching Initiative in September.  The ONC will be bringing together more than 20 federal agencies to tackle the issue, said Lee Stevens, Policy Director of the State HIE Program.  "By identifying and recommending standardization of the basic attributes most commonly used for patient matching, we are looking to improve patient safety, care coordination and efficiency," he said.
While the industry awaits the results of the ONC's investigation, organizations continue to operate with uncertain patient matching tools and questionable HIE standards.  Something will need to be done in order for analytics based on health information exchange to flourish.  "I think [the NPI] is an option," Durkin said. "Give us a national patient ID and we'll knock it out in 12 months."