Confusion, Conflicts, Security Woes Hamper Big Data Adoption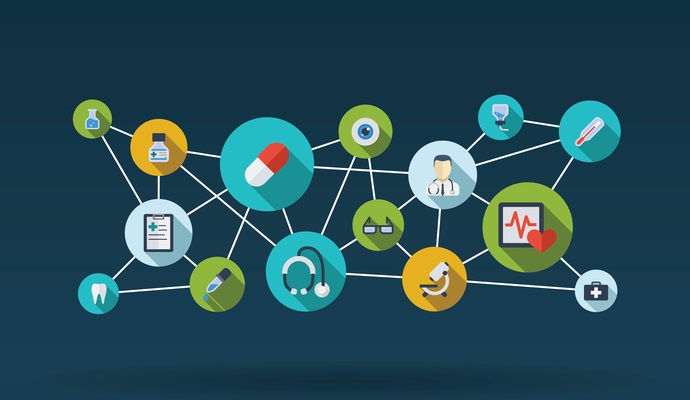 Adoption of big data analytics faces a number of hurdles, despite the perception of analytics as a key driver for growth.
- Big data analytics may be a top priority for healthcare providers, but only 56% of healthcare organizations have managed to leverage their data assets to any degree, according to a new cross-industry survey from Dell.  While healthcare organizations are among the top users of analytics, all industries continue to struggle with confusion and consternation that make it difficult for organizations to harness the power of their data and gain actionable insights from the big data they have on hand.
Sixty-one percent of organizations say they have big data available to them, but just 39% understand how to use it.  Organizations that successfully implement big data analytics technologies are seeing a quick return on their investment.  The average three-year growth rate for big data users is 14 percent, says the Dell Global Technology Adoption Index (GTAI), while non-adopters are seeing just over half of that rate of expansion.
Even those who are working towards making the most of their data only believe they have the ability to extract 57% of the total number of available insights.  Familiar barriers such as costs and a lack of talent are holding many organizations back.  Infrastructure expenses were a major obstacle for 34% of organizations, while a lack of support from management afflicted 22% of respondents.  A lack of technical skills has left 21% of organizations unable to use big data to its fullest potential.
Data security also figured highly on the list of concerns.  While 43% of organizations are using private clouds to store their information and 24% rely on traditional servers, only 30% of participants believe they have the right information available to make risk-based decisions.  Just a quarter has a solid plan in place in the event of a security breach.  Organizations generally view security as a reactive measure, spending 43% of their security budgets on protecting themselves from hackers, and few are implementing higher levels of security in order to enable new analytics abilities or insights.
This attitude, coupled with poor support and understanding from the C-suite, has made it difficult for many organizations to expand the reach of analytics and other new technologies, including mobile devices, into the enterprise.  They are concerned with the high risk of data breaches inherent in devices that can easily be left in cars, on trains, or in other public places.  Based on the number of healthcare data breaches resulting from stolen or misplaced laptops and cell phones, it seems a very valid concern for hospitals and physician providers.
"Despite mounting security risks and increased reliance on the Internet and technology to run their businesses, many small and midsize organizations are underprepared to deal with today's security threats, let alone those of the future," said Laurie McCabe, partner, SMB Group. "These companies know that disruptive technologies like cloud, mobility and big data can drive innovation and create competitive advantage. But it's often difficult for them to take a strategic approach and overcome security concerns in order to fully harness the potential."
Organizations are generally more concerned with securing their data than using it for insights at the moment, which has limited the spread of big data analytics as a critical business tool.  Healthcare may be at a disadvantage compared to other industries due to the highly sensitive nature of its data, but it also has many of the tools for big data analytics already in hand.
The EHR Incentive Programs have put EHR infrastructure into the vast majority of healthcare organizations already, which can provide an important springboard towards more robust big data analytics.  As more executive leaders start to see big data as a key strategic necessity, healthcare is poised to dive even further into analytics that drive higher quality and better patient care.