Cloud Big Data Analytics Adoption Accelerating in Healthcare
Healthcare providers are making cloud big data analytics a priority as IT budgets expand and regulatory concerns start to fade.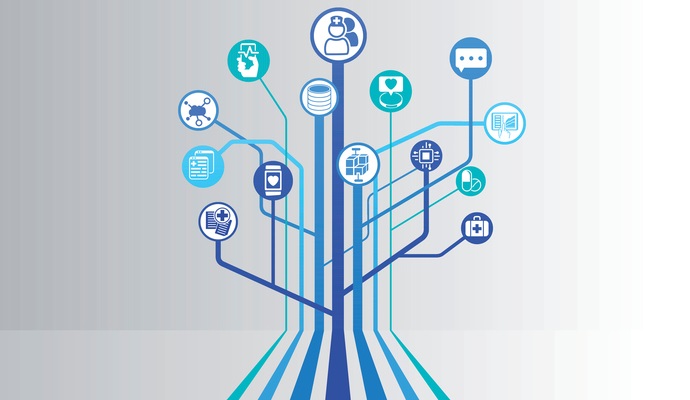 - As healthcare providers get more comfortable with the idea of investing in the cloud, big data analytics technologies are first on the shopping list for organizations with growing health IT budgets.
In a new IDC Health Insights report, 40 percent of healthcare providers report that there is more money in the coffers for IT projects, including many initiatives that go far beyond EHR adoption.
After spending the past few years implementing and optimizing their electronic health records, the large hospitals participating in the survey are ready to make the next step in the big data analytics journey.
Software-as-a-service and cloud services vendors are seeing a slew of new opportunities as providers seek mobility, scalability, reliability, and innovation in their new business partners.
The largest hospitals and health systems in the nation – those with more than 1000 beds – are aggressively pursuing big data analytics options that will help them extract actionable insights from the enormous pools of data they have been collecting.
READ MORE: Payers Wary of Outsourcing Big Data Analytics, Health IT Tasks
While 37 percent of overall hospitals are investing in big data at the moment, that number is heavily skewed by the 70 percent of 1000-plus bed organizations making analytics a top priority.
Much of this growth is due to the fact that hospital executives are starting to see the light at the end of the regulatory tunnel. More than sixty percent of participants said that they are taking the demands of the EHR Incentive Programs in stride and are confident about continued growth. Approximately 55 percent added that they have positioned themselves for success with additional healthcare reform programs and requirements.
With quality improvements, organic organizational growth, and value-based reimbursement among the top strategic goals for the majority of respondents, the focus on purchasing and implementing big data analytics technologies seems like the next logical step for the provider community.
More than a third of organizations said that big data analytics was one of their most important spending drivers. Patient engagement and consumer retention and management tools are also attracting attention, with 31.6 percent of respondents stating that they are actively seeking new technologies to help them track and communicate with their patient base.
In 2016, close to 40 percent of providers are looking to enhance or refresh their patient portal offerings, while a similar number are planning to expand their electronic communications capabilities by implementing wellness and chronic disease management programs that take advantage of online communication techniques, as well as texting and phone-based initiatives.
READ MORE: Can Cloud Big Data Analytics Fix Healthcare's Insight Problem?
However, significantly fewer providers said are pursuing dedicated population health management and care management systems. The largest hospitals participating in the survey were most likely to have these tools on their radars, but fewer than 15 percent of organizations overall are spending significantly on these products.
Only twenty percent said that population health analytics are a major focus, and even fewer are investing in Internet of Things capabilities linked to wearable health and fitness tracking devices.
For those organizations that do have big data on their minds, the cloud is a good place to be. Comfort with remotely hosted technologies is growing rapidly as organizations look for ways to cut costs and agitation in the IT department. Over 40 percent of respondents said they are more comfortable with the idea of cloud technologies now than they were just one year ago.
Twenty-four percent of new software budgets are going towards cloud technologies, the survey found, while an additional 18 percent of investments are focused on software-as-a-service capabilities. Providers expect to see financial savings by reducing the number of staff required to maintain their health IT systems, as well as lower costs for software licensing and a reduced need for infrastructure-related spending.
Other potential benefits include improved business continuity and disaster recovery, increased speed when bringing projects to market, better service and support, increased mobility, and less down-time. Respondents also noted that cloud technologies and remotely hosted services would allow them to redeploy in-house IT staff to other projects, thereby expanding their reach into the big data world.
READ MORE: Healthcare Big Data Analytics Aids Financial IT Benchmarking
Electronic health records remain at the core of many organizations' health IT strategies. Thirty-six percent of hospitals said that their EHRs have made big data available for analytics and population health management, even though three-quarters of providers said that their electronic records are still causing productivity problems for their clinicians.
These issues, coupled with unacceptable levels of downtime for some providers, are ensuring continued investment in the EHR marketplace. A quarter of respondents said they had made a new EHR-related technology investment in 2015, and an additional 19 percent are planning to purchase new tools in 2016.
Just over 5 percent are looking at an EHR replacement in the next year. An additional six percent said they have no concrete plans to replace their health IT systems, but may do so if something new and exciting comes onto the market.
Overall, healthcare providers are keeping quality on their minds. When asked about the type of big data analytics that will attract the most attention in the coming year, the vast majority said clinical quality and patient outcomes are of the utmost importance.
Financial analytics and revenue cycle management are also high priority, while provider and care team performance ranked third. Hospitals are also looking into accountable care organization data as well as mining social media for actionable insights.
The report suggests that providers take a "holistic approach" to developing health IT and big data analytics infrastructure. Organizations should pay close attention to aligning investments with specific strategic goals, and should also incorporate feedback and suggestions from end users into their decision-making.
As providers integrate new cloud big data analytics investments into existing in-house infrastructure, they should be sure to address any gaps in their application portfolios while ensuring that they are paying appropriate attention to the optimization of EHRs and the complementary big data analytics tools that form the backbone of any data-driven healthcare organization.