CancerLinQ Big Data Analytics a "Powerful Tool" for Oncology
CancerLinQ provides oncologists with a big data analytics boost for clinical decision support, quality measure performance, and improved patient care.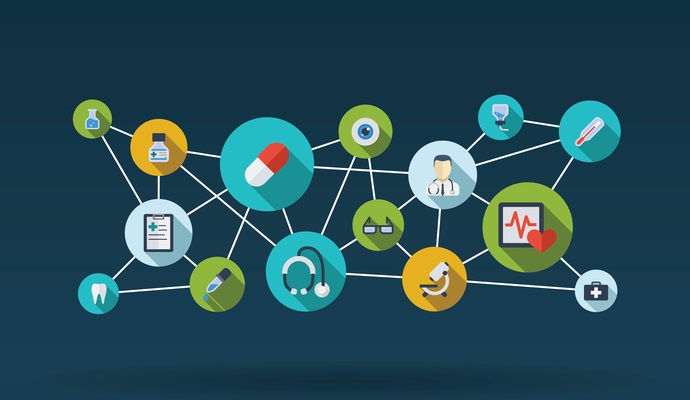 - The American Society of Clinical Oncology (ASCO) isn't the only one attempting to bring "learning" big data analytics capabilities to clinicians at the point of care, but they are among the most successful organizations focused on helping providers make informed, accurate, and effective decisions for oncology patients.
The CancerLinQ initiative, which uses electronic health record data and other information to produce insights accessible by clinicians, researchers, and even patients, has seen rapid growth and development since its inception in 2013.
In an article for the American Journal of Managed Care's Evidence-Based Oncology publication, Robert S. Miller, MD, FACP, FASCO, Medical Director of CancerLinQ at the ASCO, provides the industry with an update on the system's progress and a peek into how the "powerful" big data analytics tool delivers clinical decision support for some of the most complex patients.
"The promotion of the highest quality cancer care has long been foundational to the mission of the American Society of Clinical Oncology," Miller writes. CancerLinQ is an extension of that mission, he added, founded on care quality principles outlined by the Institute of Medicine (IOM), which encourage oncology providers to deliver patient-centered, evidence-based care.
"CancerLinQ's primary objectives are to provide real-time quality feedback to oncologists to enable them to measure the care they render against clinical guidelines and that of their peers, to deliver personalized insights at the point of care, and to accelerate the generation of new research hypotheses by uncovering patterns in patient and tumor characteristics, therapies, and outcomes that require massive data sets and real-world evidence," he added.
READ MORE: Six Pediatric Hospitals Create Personalized Medicine Coalition
The system, built on big data analytics technology provided by SAP's HANA platform, integrates cutting-edge data lake infrastructure, which holds disparate data sources in a single "staging area," where it can be queried by users on the fly.
Structured and unstructured data, from electronic health records and elsewhere, are standardized through the use of natural language processing and rules engines, which then return permissions-based results to users through a web browser interface.
"Product features include a set of clinical quality performance indicators based on ASCO-developed electronically specified clinical quality measures (eCQMs); the [CancerLinQ Insights data exploration tool] for customized cohort and data exploration; a patient timeline tool to visually represent oncologic milestones in the patient history; and a suite of parameterized analytic reports," Miller explains.
In addition to allowing oncologists to better visualize their patients' treatment patterns, access clinical decision support features, and engage in the emerging school of precision medicine, CancerLinQ is also likely to become an important part of helping providers to meet clinical quality measures.
"The ASCO Board of Directors, from the time of its earliest strategic decisions to create CancerLinQ as a learning health system for oncology, envisioned that the primary function of the platform would be as an extension of ASCO's quality portfolio, most notably the Quality Oncology Practice Initiative," which is the Society's assessment program for outpatient hematology-oncology practices, Miller said.
READ MORE: FHIR Can Move Genomics from Prediction to Precision Medicine
The program is intended to "create a culture of self-examination" through regular assessments of performance on established measures linked to high-quality cancer care. However, because the program looks at retrospective data collected over the past six months, it is limited in its usefulness for real-time patient care.
"By comparison, CancerLinQ provides real-time assessment of practice performance on a subset of embedded eCQMs, both disease- and domain-specific, derived from the QOPI program," says Miller.
These quality measures include metrics such as documenting a patient's cancer stage within one month of their initial office visit, addressing and documenting pain levels in a timely manner, and administering certain relevant medications or tests for patients with specific cancer types within recommended timeframes.
CancerLinQ oncologists have the ability to view their results on these performance measures for their own patient populations, Miller noted, and can even access insights on the individual patient level. Broader analytics utilizing data from other practices are possible through a carefully designed methodology of screening personally identifiable informer (PHI) from external users.
"They are able to compare their results to aggregated data from all participating practices, but they are shielded from seeing performance metrics of other participants other than in the aggregate, and no PHI is exposed, other than that of their own patient population," he says.
READ MORE: Next-Generation Genomics, Precision Medicine to Top $100B
"Designated 'clinical supervisors' in each practice, typically the lead physician or practice manager, can be given access to view the quality performance results of all physicians in the practice, based on the local security model, but not that of any other practice at the detailed level."
Nearly 600,000 patient records are already included in the system, the article continues, as a result of a "vanguard" program involving 37 practices. By the middle of 2016, Miller predicts that the databank will include at least 1 million patient cases, and that the number of records will grow exponentially from there.
CancerLinQ's value comes not only from helping providers understand their performance, but by expanding the number of patients and types of cases that are available for researchers to study, said Kevin Fitzpatrick, CEO of CancerLinQ, LLC to HealthITAnalytics.com at the end of 2015.
While the majority of clinical trials strictly control the type of patient included in the exploration of a new drug or treatment, which many limit the applicability of the results to a more complex and varied real-life population, CancerLinQ allows the research community to access a full spectrum of patient experiences, and to do so on a massive, secure, and accessible scale.
"It really democratizes access to information across the entire oncology community, independent of geography and independent of the type of care setting in which one practices," said Fitzpatrick.
"If we get this right as a diagnostic tool, CancerLinQ may become as important for the oncologist as the microscope is for the infectious disease specialists. It's a lens that will allow them to look at the disease they're treating in detail."
As CancerLinQ grows and develops, the ASCO hopes to add even more types of data to allow clinicians and researchers to craft a rich and comprehensive portrait of their patients. These may include data from financial and administrative practice management systems, tumor registries, claims, genomic testing results, and datasets from other data warehouses.
"In this era of big data, there are no straightforward answers yet," Miller concluded. "The availability of a powerful tool like, CancerLinQ, that can provide insights into the real world outcomes of similar patients, when combined with existing trial-generated evidence and full patient consent, may be transformative to the practice of the art of medicine in these difficult situations."