Cancer Moonshot Unveils 10 Big Data Tasks for Curing Cancer
Big data analytics, patient engagement, and a community spirit will be the key to making progress on a cure for cancer, says the Blue Ribbon Panel for the Cancer Moonshot.
- Big data analytics, increased patient participation, and more sophisticated attacks on the root causes of cancer must combine with well-funded research opportunities to help the healthcare industry defeat the deadly threat of cancer, says the Blue Ribbon Panel of the Cancer Moonshot.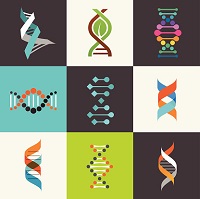 In a new report released this week, the coalition of researchers, clinicians, patient advocates, and other industry stakeholders outlined a ten-point plan for getting the best results out of the nation's commitment to personalized medicine – and the vast array of new technologies that are changing the healthcare system's approach to preventing, identifying, and treating malignancies.
The quickly maturing big data analytics environment, coupled with breakthrough advances in genomics and sequencing techniques, have revolutionized the scientific community's ability to answer the urgent call for better treatments and more precise methodologies for targeting specific attributes of cancer cells.
"What I could do in my laboratory in 1996 versus 2016 would be like driving a Model T Ford versus driving a 2016 Corvette," said Dr. James Doroshow, Director of the Division of Cancer Treatment and Diagnosis at the National Cancer Institute (NCI), in a series of videos released with the report.
"The technology is just nothing like what was available twenty years ago, and therefore allows you to do things I could not even have conceived of. This makes for opportunities that are really extraordinary."
READ MORE: Point of Care Diagnostics Usher in Era of Personalized Medicine
In order to continue to generate even more extraordinary opportunities for patients, providers, and the researchers supporting their journeys, the Blue Ribbon Panel recommends the following actions rooted in advanced big data analytics and cutting-edge research innovation.
Create a system for encouraging patients to contribute their data
Patient data is at the heart of all clinical research, and the Cancer Moonshot's precision medicine plans are no exception.
The panel would like to make it easier to find and participate in clinical trials so that patients are more likely to contribute information on their cancers. In return for their commitment, patients would be offered comprehensive tumor profiling, the report says.
This data would be made available to researchers through a federated, large-scale patient participation network, driven by linked databases that allow the free flow of information to institutions where the day-to-day work of cancer research is taking place.
READ MORE: VA, DOE Launch Healthcare Big Data, Machine Learning Project
Patients would also be able to "pre-register" for clinical trials through the network, which would provide a simple way to contact potential participants for new research projects.
"The avenues for patients to register their interest in or enter clinical trials are very limited," says the report. "In fact, the vast majority of Americans do not have easy access to precision cancer testing since oncology clinical trials are offered mainly at large academic cancer centers and not at community cancer centers where most cancer patients receive their treatments."
The development of a centralized patient engagement and clinical trial network would be an "unparalleled opportunity" to expand access to genetic testing and match researchers with patients from all walks of life who are suffering from very specific, and sometimes very rare, illnesses.
"The proposed expanded network would open doors to all patients, including those with limited socioeconomic means, rural populations, and other medically disadvantaged groups who otherwise might never have access to comprehensive cancer testing and novel treatment," says the Panel.
Increased accessibility would help generate a more realistic and diverse pool of study data while accelerating opportunities for learning from a broad range of disease types.
READ MORE: Precision Medicine, Population Health Share Strategies and Goals
Develop a clinical trials network focused on immunotherapy
Immunotherapy is a promising avenue for cancer treatment, but the research community is hampered by a lack of overarching strategy to guide their work. The panel suggests that the nation develop a Cancer Immunotherapy Clinical Trials Network to accelerate explorations into how to use the body's own immune system to tackle out-of-control cell growth.
"Over the next five to ten years, we will get much better at figuring out how the immune miilleu of the tumor dramatically affects the growth or therapeutic potential of various kinds of immune therapies," said Doroshow.
---
How Precision Medicine Will Shift from Research to Clinical Care
---
"We will know much better why certain patients respond to certain immunotherapies and why they don't, and how to then target particular kinds of effects and how to alter the immune response to have larger percentages of patients responding to these kinds of treatments."
A comprehensive clinical trial network will help researchers address these critical questions and coordinate efforts to prevent duplicated work and allow research programs to build on the successes of their peers.
Identify therapies that can break down cancer's resistance to treatment
Cancer is notorious for developing drug resistance over the course of treatment, and often reemerges after initial therapy. Understanding why this resistance occurs and how cancer cells adapt to fight off several different types of therapies is key to producing better outcomes for patients.
"Understanding how drug resistance develops is complicated," the report says. "Some cancers have an intrinsic or innate ability to resist the effects of cancer therapy, whereas others have to adapt to acquire such an ability."
"This national effort should integrate the molecular characterization of clinical samples obtained before and after treatment and at disease relapse with experimental data derived from innovative model systems that best mimic what happens in human primary and metastatic cancers as they become drug resistant."
Build a national big data ecosystem for cancer research
A national cancer data sharing community is key to leveraging big data analytics across the healthcare system. Robust infrastructure and processing tools are required to analyze the enormous volume of genetic and clinical data generated each and every day, but few organizations have the analytics firepower to produce all the necessary insights on their own.
Accessing this data is also problematic, the panel says, since the ability to transfer bulky datasets is limited by the capacity on either end.
---
The Difference Between Big Data and Smart Data in Healthcare
---
Patients also struggle to get access to their own medical records, especially when trying to coordinate care across multiple organizations. While patient portals and electronic health records have made the process slightly easier, there is currently no methodology to integrate records across disparate systems and easily allow access to longitudinal patient stories.
"How do we take data and make it more accessible to not just the research community, but the whole cancer community?" asked Warren Kibbe, PhD, Director of the Center for Biomedical Informatics and Information Technology at the NCI.
"That's data coming from animal models, from individual cells, from imaging and sequencing, proteomics – it's lots of different kinds of data, and we need to have a way that we can allow different kinds of research questions to be asked of the same kinds of data in very different ways."
The current shortfalls in data sharing infrastructure affect all stakeholders, the report points out, and hamstrings research that requires big data to succeed.
"The faster we make data available to the entire research community, to the advocacy community, and to all patients and their families, the faster we will get some answers for certain problems that can only be answered in the aggregate with large numbers of patients," said Doroshow.
The panel believes that a nationwide cancer data ecosystem would foster the development of new computational infrastructure that would enable patients, providers, and researchers to take a collaborative approach to data sharing and innovation.
Expand research efforts targeting major childhood cancers
Cancer remains the leading cause of death of children from disease, says the panel, and many pediatric patients experience long-term effects from childhood cancer treatment.
Pediatric cancers and adult cancers can behave very differently, and precision medicine therapies must be targeted to a pediatric patient's specific needs.
"Often in childhood cancers, there is a marked paucity of models for studying the basic molecular mechanisms of the disease as well as therapeutic approaches," the brief points out. Rare cancers are difficult to study due to small sample sizes, and a lack of collaborative resources across the research community compounds the difficulty.
Cancer Moonshot funding should be used to support pediatric cancer research, the panel recommends, in order to better understand the key components of childhood illness and identify potential therapies.
Reduce the debilitating side effects of current cancer treatments
Managing pain and other cancer symptoms also needs to be a top priority, the report continued. More than 1.1 million patients receive chemotherapy, radiation, or a combination of the two each year, and nearly a third report moderate-to-severe side effects from their treatment.
"Treatment delays and nonadherence to treatment due to symptoms are particularly concerning because they decrease treatment effectiveness and increase the risk for recurrence and death," says the report.
"When symptoms are poorly controlled, cancer treatment adherence is particularly challenging for the medically underserved and those with low health literacy. Furthermore, poorly controlled symptoms have also been shown to increase the likelihood of patients leaving the workforce and not returning to work, even after becoming disease free."
Coordinating care between oncology, primary care, palliative care, and other supportive services may help to improve adherence and symptom management in patients experiencing debilitating side effects.
Research into developing therapies that produce less severe impacts on patient quality of life is also an important task. Using big data analytics, patient-reported outcomes, and other symptom management strategies to reduce the burden of treatment may also help to improve outcomes.
Invest in early detection and preventative care
Many common cancers can be prevented or caught in their early stages by changes in patient lifestyles, regular screenings, and even certain vaccines. But adherence to preventative care tasks can be difficult for patients, especially for unpleasantly intimate tasks like mammograms or colorectal screenings.
Improving patient education about the importance of routine screenings and early detection could go a long way towards improving outcomes, said Tyler Jacks, PhD, one of the Blue Ribbon Panel Co-Chairs and the Director of the Koch Institute for Integrative Cancer Research at MIT.
"The move towards thinking about prevention is extremely important," he asserted. "Prevention can include smoking cessation and improved use of colorectal screening methods. But it can also, in the future, will include interventions that reduce an individual's risk.
"Imagine, for example, better vaccines that can significantly reduce the likelihood that an individual will develop a particular type of cancer. This is already reality, in the case of virally-induced cancers like HPV. But in the future, I predict that we'll have methods like that for other cancers, too."
The healthcare industry must turn prediction to reality by implementing more comprehensive screening and prevention programs in high-impact areas like colorectal cancer, lung cancer, and cervical cancers caused by the human papilloma virus (HPV).
---
Identifying Care Disparities for Population Health Management
---
Prevention and screening improvement strategies must be mindful of patient health literacy levels and cultural concerns, added Edith Mitchell, MD, FACP, a gastrointestinal oncologist, diversity expert, and Clinical Professor of Medicine and Oncology at Thomas Jefferson University.
"We've got to have cultural competence so that we can refer to and speak with all individuals and make sure the language is appropriate for that population, and thus make it user-friendly so that we're focusing on the patient," she said.
Employing these strategies and focusing on patient education, screenings, and lifestyle changes could help reduce deaths from cervical cancer by 90 percent, colorectal cancer by 70 percent, and lung cancer by up to 95 percent, the report said.
Mine historical big data to develop predictive analytics
Big data is a time machine just waiting for researchers to step inside, said Mitch Berger, MD, Chairman of the Department of Neurological Surgery at the University of California San Francisco.
"We've got a great opportunity going back in time with thousands and thousands of patients – hundreds of thousands of patients – to get their tissue that's been banked for ten or fifteen years," he said.
"They will get information back as the process goes along, so they're going to learn about their cancer and they're going to benchmark it against everybody else's cancer and they're going to see what's working and what isn't. That is a huge gain for any patient with any malignancy to be really invested in their own cancer in that way."
The panel suggests that the research community should increase their focus on retrospective big data analytics that could help to generate predictive analytics for future patients. Understanding patterns in large datasets and carrying those patterns forward could help to develop new care standards, refine criteria on tumor classification, and aid clinical decision support.
---
The Role of Healthcare Data Governance in Big Data Analytics
---
"Having a trove of cellular, genetic, inflammatory/immune, and molecular parameters available will enable the clinical oncology community to define a patient's risk category for therapeutic response and in so doing, enhance the cure rate for locally advanced cancers and anticipate how individual advanced-stage patients will respond to distinct therapies," the report stated.
Expanding big data mining efforts will also drive the development of clinical research networks, encourage more patients to enroll in clinical trials, and help researchers develop tailored opportunities to conduct faster and more precise investigations.
Create 3D maps of tumor evolution within a cancer atlas
A human tumor atlas, consisting of 3D models of adult and pediatric cancers, could revolutionize the way researchers approach the evolution of malignancies.
"These atlases would integrate new or existing datasets to comprehensively describe the molecular, cellular, and physiological events associated with each cancer and changes that occur over time within individual cancer cells, the cancer mass itself, the tissue of origin, and sites of metastases," the panel envisions.
"By providing high-resolution maps of the dynamic three-dimensional architecture of individual tumors over time, the atlases would enable a better understanding of the complex interactions that determine cancer evolution, behavior and responses to therapies and environmental changes."
Developing a comprehensive tumor atlas will require cross-industry collaboration and a unified data collection and analysis effort, the report notes. "Given the magnitude of this effort, there should be an initial focus on exemplary pediatric and adult cancers, including at least one adult cancer in which immunotherapy has proved efficacious and one in which immunotherapy responses have been poor."
Commit to developing new cancer-fighting technologies
The healthcare industry has made astonishing progress over the past few decades in the detection and treatment of cancer, but there is still a great deal more work to do. Researchers and oncologists need improved imaging technologies, instrumentation, biological models, and big data analytics platforms in order to keep making breakthroughs, the panel says.
"The broad implementation of emerging technologies that mimic the complexities of tumors will enable the basic and clinical oncology communities to make more informed and predictive decisions on how to successfully treat each individual patient, regardless of the cancer type or stage at the time of diagnosis," says the report.
The inherently heterogeneous nature of cancer brings challenges to technology developers who are trying to create tools that will meet a broad variety of needs, but that same heterogeneity many drive increased innovation and competition in the market.
"Access to these emerging technologies will also accelerate the discovery and translational pipelines of drug development and galvanize the pharmaceutical, biotechnology, technology, and government sectors in an effort to establish a centralized and comprehensive data sharing system conducive to the exchange of information and resources within virtual communities," the report added.
If the healthcare industry implements these ten recommendations, stakeholders may be able to create the cutting-edge strategies, tools, big data competencies, and conversations required to make a significant dent in the toll that cancer takes on patients, their families, and the healthcare community that serves them.