Cancer Detection Company Gets $900M from Pharma, VC Investors
A new precision medicine start-up pitching a quicker way to detect cancer is attracting huge investments from pharmaceutical companies and venture capitalists.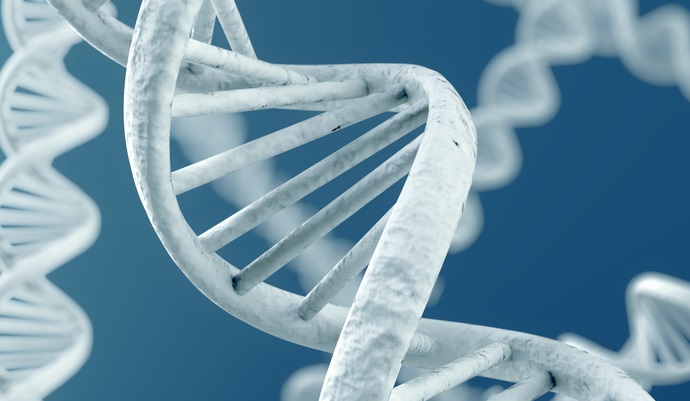 Source: Thinkstock
- GRAIL, Inc., a precision medicine and life sciences company aiming to develop new very early detection techniques for cancer, has attracted more than $900 million in investment capital from some of the most well-known names in pharmaceutical sales and development.
Bristol-Myers Squibb, Celgene, Merck, and Johnson & Johnson Innovations have joined with other strategic investors, including Amazon's Jeff Bezos and McKesson Ventures, to contribute hundreds of millions to the company's financial future.
"We envision a global community that benefits from early-stage cancer detection where fewer individuals face the anguish of late-stage diagnosis and devastating outcomes," said Jeff Huber, GRAIL's Chief Executive Officer.
"I believe that GRAIL's approach leveraging high-intensity sequencing, population-scale clinical studies, and state of the art computer science and data science is unparalleled in the field of cancer detection. Our team made tremendous progress in 2016 and I look forward to additional clinical and strategic milestones."
GRAIL anticipates that a second round of fundraising following its unusually large haul in Series B financing will bring the investment total to more than one billion dollars. Previous investors include Bill Gates and Illumina, one of the United States' leading genomic sequencing firms.
READ MORE: Precision Medicine Partnerships Foster Promises of Breakthroughs
"This cadre of world-class investors is a testament to their shared belief in our goal to reduce global cancer mortality through early detection," said Ken Drazan, GRAIL's Chief Business Officer. "Notably, the financing includes a broad spectrum of pharmaceutical and technology companies who, in the second close, will be joined by successful institutional investors in the life science space."
The company has generated such broad interest due to its promising Circulating Cell-free Genome Atlas (CCGA) study, started in late 2016, which will "characterize the landscape of cell-free DNA profiles in individuals with cancer and in healthy non-cancer participants using GRAIL's 'high-intensity' (ultra-broad and ultra-deep) sequencing approach, leveraging Illumina sequencing technology," according to a GRAIL press release.
Participating provider organizations will collect blood and tissue samples from patients with recent cancer diagnoses as well as healthy individuals. GRAIL will then examine samples from 10,000 patients to test its strategy, although the company acknowledges that a much larger data set, likely consisting of hundreds of thousands of patients, will be required for true clinical validation of its efforts.
The cavalcade of famous investors is joined by a number of high-profile health systems participating in the first phase of development, the company added. Initial collaborators include Mayo Clinic, members of the Guardian Research Network, and Memorial Sloan Kettering Cancer Center.
GRAIL's scientific advisory board (SAB) also includes experts from MD Anderson Cancer Center, Brigham and Women's Hospital, Massachusetts General Hospital Cancer Center, and the University of Washington Seattle.
READ MORE: Precision Medicine Aids 20% Drop in Pediatric Cancer Deaths
"For too many patients and their families, a late diagnosis of incurable cancer is devastating, and the complexity of cancer has made it challenging to find biomarkers for early stage detection when the cancer could be cured," stated Jose Baselga, MD, PhD, Physician-in-Chief, Memorial Sloan Kettering Cancer Center, Chairman of GRAIL's Scientific Advisory Board (SAB) and member of the CCGA SAB.
"The CCGA study will provide a critically important library of knowledge about cell-free nucleic acid profiles in cancer patients and new insights into the biology of cancer at its earliest stages. Of equal importance, the CCGA will characterize the heterogeneity of the population of individuals without cancer, and thus enable the development of models which distinguish people with and without cancer with unprecedented accuracy."
The company plans to develop a diagnostic platform that will harness the terabytes of data produced by its extremely sensitive sequencing technologies.
For Bristol-Myers Squibb, the investment comes with the opportunity to get early access to the genomic data GRAIL is collecting. The two entities will also collaborative on a research initiative that would allow the pharmaceutical giant to use GRAIL's big data analytics tools to improve their ability to match precision medicine treatments to the right patients.
"A key enabler of our Immuno-Oncology strategy is to leverage precision medicine to speed the selection of the most effective combinations of therapies for patients," said Francis Cuss, MB BChir, FRCP, chief scientific officer, Bristol-Myers Squibb.
READ MORE: How Precision Medicine Will Shift from Research to Clinical Care
"GRAIL's future innovation potential is significant. Liquid biopsies hold the potential to support much earlier intervention and better define individual patient characteristics that may enhance treatment decisions."
Of course, the hype does invite comparisons to the last break-out blood testing company that rocketed to scientific stardom. That was Theranos, which only enjoyed a brief moment in the limelight before plummeting into ignominy when its products largely failed to meet any of their promises.
But the start-up may be making a smart move by enlisting the aid of eminently creditable healthcare systems to take part in the study and review process.
Not only will the network of clinical organizations lend weight to the CCGA study's eventual finding, but the close partnership between GRAIL and some of the largest cancer research and treatment centers in the country will provide the start-up with a built-in user base for its commercial products.
Should the venture prove itself a success, cancer patients and their families will be joining the investors as beneficiaries of the project.
"We are very pleased to be working with GRAIL and other collaborators on this landmark study and we have already begun enrolling study participants across our broad network of cancer centers and hospitals in the US," said Timothy Yeatman, MD, President and Chief Scientific Officer of Guardian Research Network.
"Detecting cancer at an earlier stage when it can be cured is an ambitious goal with the potential for immeasurable benefit to society. We are proud to support this initiative."