Can Stage 3 Meaningful Use CEHRT Bring On Big Data Analytics?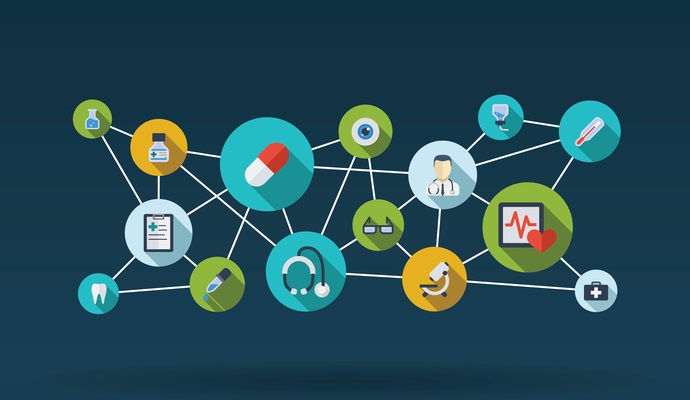 - The late Friday release of the Stage 3 meaningful use proposed rule left many healthcare stakeholders sacrificing their weekend to pouring over hundreds of pages worth of new requirements for the EHR Incentive Programs, and the document has, of course, raised more questions than answers.
With bold expectations for healthcare providers who may be lagging behind the pack and a number of revisions to the ONC's EHR certification processes, Stage 3 isn't just the final phase of meaningful use.  It's also the most complex, and it will require a great deal of investment and creative thinking from health IT developers and consumers.
The process of integrating analytics and population health management into the clinical workflow will be significantly affected by the big changes ONC and CMS have planned for EHR technology in Stage 3 meaningful use. The development of the Common Clinical Data Set (CCDS), for example, may be a boon for population health managers, but it won't come to fruition if providers find the necessary updates to their EHR technology too expensive or cumbersome to implement.
What adjustments have been made to 2015 Edition Certified EHR Technology along with the proposed Stage 3 meaningful use rules, and how will the new health IT requirements impact the ongoing quest for big data analytics that make healthcare safer, more interoperable, more engaging, and more personalized?
The next major EHR upgrade will be a marathon, not a sprint
READ MORE: 48% of Businesses, Including Healthcare, Face Big Data Skills Gap
At the same time as CMS published the proposed rule for Stage 3 meaningful use, the ONC released a document detailing its plans for the 2015 update to its EHR criteria, which focus heavily on increasing industry-wide interoperability to foster population health management and the creation of a common data set to make big data analytics a reality.
The ONC and CMS agree that the CEHRT process has been cumbersome, confusing, expensive, and challenging for providers during the upgrade from 2011 Edition to 2014 Edition EHRs, and both offices hope to avoid a similar debacle during the 2014 to 2015 conversion.
To that end, rulemakers have decided to make the 2015 Edition criteria optional during the meaningful use reporting periods between 2015 and 2017.  Providers are allowed to attest to Stage 2 meaningful use with EHR software that meets 2015 criteria, but they may also use 2014 Edition software that they will likely already have in place.  CMS will allow providers to use a mix of 2014 and 2015 Edition software, as well.  During and after the 2018 Stage 3 meaningful use attestation period, all providers must use 2015 Edition EHR technology for a successful attestation.
The provision mirrors a flexibility rule proposed in May of 2014 that took a great deal of pressure off providers and their developers to have 2014 Edition EHRs in place at the beginning of Stage 2, and attempted to make it easier for more providers to attest to the higher-level requirements more quickly.  Since Stage 3 requires that all providers meet the same stringent attestation criteria in 2018, allowing them to implement sufficient health IT infrastructure in a more gradual manner may be the only way smaller or financially unstable organizations to get there.
CMS and the ONC are divvying up the definition of CEHRT
READ MORE: Lack of Talent, Direction Afflict Healthcare Data Analytics Plans
In addition to spreading out the adoption process, CMS and the ONC are changing what "CEHRT" really stands for.  "In contrast to prior rulemaking cycles where ONC has established a meaningful-use-specific CEHRT definition for the EHR Incentive Programs that CMS has adopted by cross-reference, [CMS proposes] to take a different approach under which we would define the term 'Certified EHR Technology,' and that definition would be specific to the EHR Incentive Programs," the rule states.
On one hand, most providers may not be too deeply interested in who owns the URL that details the requirements for their EHR technology.  On the other hand, the simplification points to an effort from CMS and the ONC to make more sense out of the regulatory morass that has caused so much angst for would-be participants in meaningful use.
More importantly, the ONC is starting to recognize that EHRs aren't the only health IT infrastructure necessary to support current efforts to expand administrative and clinical analytics, population health management, patient engagement, and accountable care.  The ONC has this to say about revamping the definition of CEHRT:
We propose to remove the Certified EHR Technology (CEHRT) definition for the following reasons. The CEHRT definition has always been defined in a manner that supports the EHR Incentive Programs. As such, the CEHRT definition would more appropriately reside solely within the EHR Incentive Programs regulations. This would also be consistent with our approach in this proposed rule to make the ONC Health IT Certification Program more open and accessible to other types of health IT beyond EHR technology and for health IT that supports care and practice settings beyond those included in the EHR Incentive Programs.

Further, this approach should add administrative simplicity in that regulatory provisions, which EHR Incentive Programs participants must meet (e.g., the CEHRT definition), would be defined within the context of rulemakings for those programs. We understand that the CEHRT definition proposed by CMS would continue to include the Base EHR definition(s) defined by ONC, including the 2015 Edition Base EHR definition proposed in this proposed rule.
READ MORE: Top 4 Machine Learning Use Cases for Healthcare Providers
Health IT modules may change expectations of interoperability
The 2015 Edition criteria rename what has been a sore point for healthcare providers since Stage 1: EHR modules.  Providers who may have implemented cobbled-together EHR systems that rely on modular components from different developers have been facing interoperability barriers for years, and vendors have not been shy when it comes to ratcheting up fees for providers who wish to exchange health information across different pieces of their infrastructure.
"Health IT module" is simply the new name for "EHR module," which is just another way of labeling any health IT component that has achieved certification under the ONC's CEHRT program.  The ONC proposes no substantial changes to what a health IT module means under 2014 CEHRT criteria, and suggests that developers can simply rename their certified products if they wish.
However, health IT modules presented for 2015 Edition certification may not be the interoperability dream solution that providers may be hoping for, especially when it comes to the Consolidated Clinical Document Architecture, or C-CDA, one of the foundational Health Level 7 (HL-7) data standards required for Stage 2 and widely adopted in the industry so far.
According to the ONC, 2015 Edition health IT modules will need to demonstrate that it can meet both C-CDA Release 1.1 and Release 2.0 standards.  All health IT modules using C-CDA architecture will have to send two documents, one in each release standard format, to allow any and all connecting software to read the information.
The ONC calls the proposal "not ideal," and recognizes that developing a single document capable of being read by both release standards "may be preferred from an implementation perspective," but adds that the dual-document approach is a "conservative" way to mitigate potential interoperability challenges.
The 2015 Edition criteria will also include a specific focus on the ability of health IT modules to distinguish valid C-CDA documents from invalid ones, in response to industry concern. "We believe this type of error checking and resilience is an important and necessary technical prerequisite in order to ensure that as data in the system is parsed from a C-CDA for incorporation as part of the "clinical information reconciliation and incorporation" certification criterion the user can be assured that the system has appropriately interpreted the C-CDA it received," the ONC says.
Yet the rule also adds the following:
We do not expect Health IT Modules presented for certification to have a common C-CDA handling process.  However, we do expect that they would have a baseline capability to identify valid and invalid C-CDA documents and prepare the necessary data for clinical information reconciliation and incorporation.


Further, we expect that Health IT Modules will have some mechanism to track errors encountered when assessing received CCDA's and we have proposed that health IT be able to track the errors encountered and allow for a user to be notified of errors or review the errors produced. The Health IT Module would not need to support both and how this technical outcome is accomplished is entirely up to the health IT developer.
In other words, the module will be required to complete the task at hand, and will go through rigorous testing to ensure it does so, but the ONC isn't interested in enforcing a specific, standardized way of accomplishing it.
The industry is likely to debate vehemently over whether this is true interoperability or just another temporary patch over a problem that has plagued developers since the beginning of the EHR Incentive Programs.  How will this focus on the end result change the way developers and providers view the creation health information exchange infrastructure that leads to big data analytics?
The Common Clinical Data Set (CCDS) will become a reality
Big data analytics is likely to get a big boost from Stage 3 meaningful use.  The development of the Common Clinical Data Set (CCDS) is an exciting feature of the new rule, and one that may get population health management rolling on a truly meaningful scale.  The CCDS is the new name for the Common MU Data Set previously defined by the ONC in its 2014 Edition criteria, and hopes to integrate new types of health IT in the process of collecting data elements crucial for the expansion of big data analytics and population health.
The CCDS will promote the use of the C-CDA format in the collection of certain data, including demographics and vital signs, using a number of different data standards such as HL7 Version 3, SNOMED CT, and LOINC.  The CCDS will be open to access through an application process, which will allow health IT developers to create innovative applications for clinical analytics and population health based on the significant store of health information collected through the CCDS process.
The CCDS will include specific basic data elements such as race and ethnicity, preferred language, medications and medication allergies, vital signs, laboratory tests, and immunizations.  ONC also proposes to include unique device identifiers, soon to be required by the FDA and crucial for rapid review of patient safety risks, as well as information on patient treatment plans, care goals, and health concerns that may help informaticists and researchers track patterns in chronic disease management, health disparities, and socioeconomic impacts on patient care.
The data set has the potential to be a major accelerator of clinical trials, personalized care strategies, and data-driven accountable care, which are among the most important goals for stakeholders across the healthcare system.  Such a massive collection of basic patient information will need significant patient privacy and data security protections, but a workable common data set based on recognized standards could be a major victory for population health.
Will providers finally have the big data analytics tools they need by 2018?
The question of big data analytics has never been "if" but "when," and 2018 may or may not be the year that data scientists have been hoping for.  Stage 3 meaningful use will require significant investment from an EHR developer community long lampooned for selling products with poor usability and limited functionality, and a maturing health IT market will demand more from its suppliers.  Stage 3 meaningful use could be the impetus for some landmark advancements in the analytics sphere, forcing the industry to focus on interoperability and the collection and reporting of key population health management data that integrates the full spectrum of health IT currently improving patient care.
Will Stage 3 meaningful use bring the big data answers the industry has been hoping for?  Or will the struggle to get all providers on the same page with advanced EHR technology prove too much for organizations already on the brink of financial collapse?
Leave a comment below to join the conversation as CMS collects input on its EHR Incentive Program proposals.