Can Providers Overcome Vendor Inattention to EHR Usability?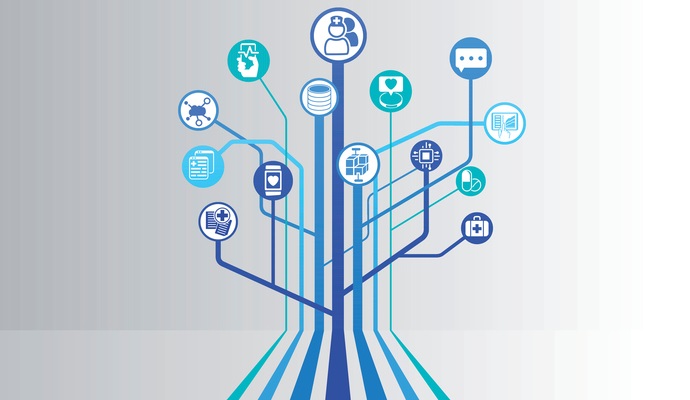 - As every provider that has gone through the EHR implementation process is keenly aware, not all electronic health records are created equal. For many healthcare organizations, especially those that rushed to secure the most possible meaningful use inventive dollars, EHR technology has become a burden on clinicians who continue to struggle with cumbersome workflows, confusing menus, irritating prompts, and frustrating data retrieval.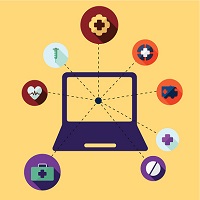 Finding an EHR that provides an intuitive, streamlined user experience for clinicians can be a daunting task – and selecting a system that prepares healthcare organizations for more advanced clinical analytics and patient management makes the job doubly difficult.
A new study published in the Journal of the American Medical Informatics Association (JAMIA) has some good news and bad news about EHR usability for providers.
The bad news is that EHR vendors aren't always putting as much effort as they should into creating user-friendly workflows that support efficient, effective quality care. The good news is that providers can take some cold comfort in the notion that their struggles with templates, interfaces, and documentation aren't always their fault.
Only four of the eleven vendors that participated in the study have a strong understanding of what it takes to create and implement user-centered software designs, the researchers found. Three vendors are operating under fundamental misconceptions about what it means to develop and deploy a user-centric product.
READ MORE: 48% of Businesses, Including Healthcare, Face Big Data Skills Gap
If EHR vendors can't even get the hang of designing workable, user-friendly products, how can providers be expected to engage in the sophisticated levels of EHR use required for complex population health management, big data analytics, and financial success with value-based reimbursement and accountable care?
The question has always been a pressing one for healthcare organizations trying to make smart, long-term investments in their health IT infrastructure, but it may be taking on additional urgency as regulators once again tinker with the definition of certified EHR technology (CEHRT) and its applications for a new breed of quality reporting programs.
A worrying number of clinicians view their EHRs as a barrier to providing meaningful patient care – the American Medical Association recently labeled EHRs a "source of stress" for physicians rather than a helpful tool. High levels of EHR dissatisfaction continue to drive organizations towards costly and disruptive replacement projects, and providers are increasingly turning to integrated systems that merge clinical documentation with practice management and revenue cycle oversight in order to reduce some of the data integrity and retrieval barriers that make it difficult to engage in advanced analytics.
But providers want to avoid putting all their eggs in an undesirable basket when they combine multiple health IT operations, and vendors aren't always making that easy for them to do. Even though the 2014 CEHRT criteria require vendors to attest that their products have undergone a user-centric design (UCD) process for a certain number of functionalities, the resulting offerings have often produced lackluster results when deployed in the field.
In the JAMIA study, researchers from the National Center for Human Factors in Healthcare, Georgetown University, and SUNY Buffalo with expertise in clinical informatics, industrial engineering, and workflow behaviors, interviewed eleven anonymized EHR vendors of varying sizes and market share in order to gain a better understanding of what goes into designing a health IT system. Three of the vendors raked in more than a billion dollars in estimated revenue – it may not be hard to guess which companies those might be – while the remaining vendors ranged from $300,000 to $100 million in yearly takings.
READ MORE: Can Open Source EHRs Offer a New Path for Health IT Usability?
Many of the vendors reported having a dedicated usability design team, which ranged from more than thirty employees in the larger companies down to less than five in the smaller groups. One $100 million vendor with approximately 2000 employees had a usability team with more than thirty members, while one of the $1 billion companies with over six thousand employees devoted only 15 to 20 staff members to workflow development.
The researchers divided the vendors into three categories: those with a well-developed sense of user-centered design, those with basic UCD knowledge, and those with misconceptions about the UCD process. Two of the largest vendors scooped up spots in the top tier, while the third was middling in its attention to workflow and usability. The smaller companies congregated at the bottom of the scale, although one $100 million vendor placed in the "misconceptions" category, too.
Even those vendors that devoted a high level of resources and know-how towards EHR usability cited some major challenges when it came to delivering a product that helped physicians do their jobs more efficiently.
"Vendors in this category overwhelmingly described the difficulties of conducting detailed, contextually rich studies of workflow in different sub-specialty clinical disciplines," the study explains. "The investments required to conduct these studies is extensive; consequently, vendors focus on specialties that have the largest market audience.
"Vendors also described challenges with providers sharing health IT hazards that may be associated with the EHR product," the researchers continued. "For example, one vendor stated, 'With our ambulatory product, people are willing to say there is a design issue but will not share any adverse events because there is no protection.' This information is critical for the vendor to improve the usability and safety of their products."
READ MORE: ONC Updates EHR Usability, Health IT Patient Safety Guides
The challenges for vendors that ranked lower on the UCD scale were mostly related to internal business practices, difficulties with the process of testing products, and skewed ideas about their role in the health IT ecosystem.
Middling vendors exhibited "knowledge gaps" in the UCD process, including the "number of participants for summative testing and appropriate testing procedures (eg, training, experimental setup, etc)," the study details. "Specific resource challenges include difficulties recruiting participants…and developing detailed use case scenarios for their usability studies."
For the bottom tier of vendors, a fundamental lack of understanding about the importance of EHR usability is limiting their ability to be competitive in a marketplace crying out for more intuitive offerings.
"[Vendor] leadership needs to understand the business case for UCD to encourage investments in usability resources," the researchers write. "One vendor stated, 'Our product is used by thousands of people every day. So if it was that bad, it would already be out of the market.'"
The cringe-worthy statement shows that some vendors may not understand how difficult it is for healthcare providers to pick up and leave a vendor that they don't like. A Black Book Rankings poll from earlier this month showed that while 70 percent of providers feel their first-generation EHRs have failed them, the expensive involved in switching to a new EHR system, even a relatively inexpensive cloud-based set-up, has negatively impacted the financial sustainability of nearly half of small practices.
Providers often feel stuck with their poor choices, leaving them to battle through workflow barriers on their own if they want to continue to meet regulatory requirements. The EHR Incentive Programs, with their threat of penalties and Medicare reimbursement reductions, have made healthcare organizations a captive market. Many have not implemented EHRs by choice, which has given vendors the power for far too long to force providers to take whatever is on offer if they want to keep their revenue cycles intact.
While market forces may be starting to balance out this wildly uneven relationship, providers who can't afford to overhaul their health IT infrastructure continue to stare down the barrel of reliance on insufficient technology.
EHR optimization that promotes complete and meaningful clinical documentation is difficult enough, especially in the face of ICD-10. Broader data integrity efforts that may lay the groundwork for participation in big data analytics, clinical intelligence, and predictive population health management are so far beyond the capabilities of many healthcare organizations that few believe the barriers can be overcome.
With such a grim landscape in front of them, how can providers find success with the data-driven, EHR-based initiatives that lie before them? Can they trust that their EHR vendors are working to solve the problems that plague them?
The vendors would like them to think so. The development community has been making some significant strides towards knocking down a few of the major problems they have faced, some of which stem from trying to build complex systems upon immature technical standards in a fragmented landscape.
As EHR coalesce around fewer, more robust data standards and start to overcome some of the design, interoperability, and usability problems highlighted by unhappy customers, they may be able to share more in the way of best practices with their peers, the JAMIA researchers predict.
"Vendors with a well-developed UCD process have discovered how to integrate UCD with the rigorous software development timelines in which nearly all vendors operate. The dissemination of this information to vendors in the basic UCD and misconceptions of UCD categories would help those vendors optimize their UCD practices."
Providers can make sure that they are helping this process by volunteering their feedback, where appropriate, and keeping their vendors accountable for the products they deliver. Without customer input and real-life use cases, vendors won't know what they have to fix.
Healthcare providers have some uphill battles ahead of them as they look to leverage their basic EHR infrastructure for success with more advanced quality improvement initiatives, but they have done well so far in overcoming many of the EHR usability challenges that are currently being stamped out of existence. As the healthcare data ecosystem matures, providers will no doubt find more innovative strategies and best practices to ensure that they are using their EHR systems safely, effectively, and efficiently for the improvement of quality and patient care.