Can Point-of-Care Analytics Change the Healthcare Equation?
Point-of-care analytics, reporting, and diagnostics may be able to reduce frustration for patients and their providers by delivering actionable insights to the consult room.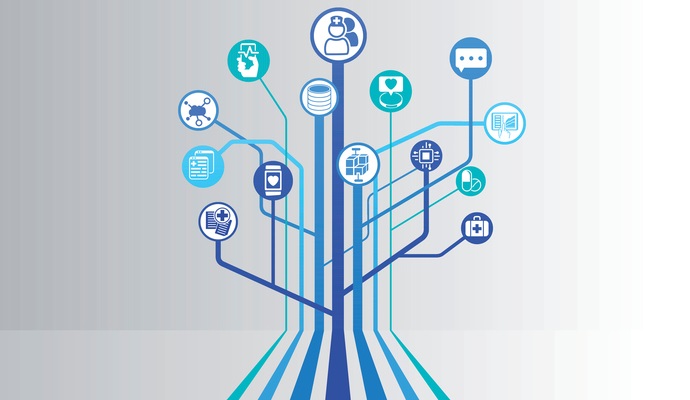 - For consumers and providers alike, healthcare is a time-consuming business. Patients may wait hours in the emergency department waiting room, days to get an appointment with their primary care provider, or several months before they can be booked to see a specialist for a complicated problem.
And even when they do manage to make it into the consult room, their providers are often unable to give them all the information they need. A clinician may order a test that takes two weeks to process – and if the results cannot be discussed over the phone, the patient has to complete the whole lengthy scheduling process all over again.
Shortening the time from appointment to cure is one of the major goals of healthcare reform, but rejiggering the scheduling system will only solve part of the problem. The calendar isn't the only thing holding providers back from delivering a speedy and streamlined patient experience. Healthcare's big data woes also contribute significantly to the back-and-forth that sets patients' teeth on edge.
Point-of-care analytics, along with rapid diagnostic reporting available without leaving the clinic, may be able to help providers beat the clock and access the information they need to make smarter, timelier decisions about patient care.
From infection identification to blood glucose testing to cholesterol monitoring, the market for point-of-care analytics and diagnostics is slated to become a major moneymaker for developers looking to fill one of the biggest unmet needs of the big data environment.
READ MORE: How Do Artificial Intelligence, Machine Learning Differ in Healthcare?
A recent survey by Quest Diagnostics and Inovalon found that providers are profoundly dissatisfied with how much data they can access when sitting in front of a patient. Sixty-four percent of primary care respondents to the poll said they were not satisfied with the data available within their existing workflow.
This dearth of actionable information is especially harmful for providers who are seeking success in the world of value-based reimbursements, where benchmarks and quality performance thresholds are starting to determine payments on a broader scale.
Just 47 percent of participants in the poll said they feel equipped with a clear understanding of how to integrate quality metrics and performance benchmarks into their clinical decision-making.
A staggering 88 percent said they are actively in search of analytics tools that will help them match patients with the most appropriate treatments while adhering to the requirements of their value-based arrangements.
And with precision medicine on the horizon, providers will be in even greater need of bedside analytics that can bring genomic reporting into the diagnostic and treatment process for cancer and other diseases.
READ MORE: 48% of Businesses, Including Healthcare, Face Big Data Skills Gap
The desire for instant data is so great that the point-of-care diagnostics technology segment may reach nearly $9 billion over the next eight years, predicts Grand View Research, driven largely by the pressing demand for chronic disease management tools and home monitoring solutions.
Diabetes and infectious diseases are likely to be the most significant areas of growth over the next decade or so. In 2015, point-of-care blood glucose devices already accounted for 41 percent of the market share. Point-of-care testing tools to identify potentially deadly infections, such as C. difficile and MRSA, are also likely to drive investment, especially as hospitals continue to see financial penalties for infections acquired within their walls.
The report also highlighted opportunities for point-of-care testing related to HIV, cardiac conditions, influenza, pneumonia, tuberculosis, and herpes simplex virus (HSV).
Clinics and hospitals are likely to be among the early adopters of these quick-read tools, but home healthcare agencies may also benefit from the ability to provide instant results to patients without the need for an anxious wait for a phone call or inconvenient follow-up appointment.
Advanced continuous monitoring tools, such as biosensors and Internet of Things (IoT) devices, are likely to act in conjunction with these clinical tools to provide a real-time stream of data into the clinical interface – if health IT developers are able to create technologies that present intuitive and informative reports while integrating multiple sources of information.
READ MORE: Top 4 Machine Learning Use Cases for Healthcare Providers
The IoT is another booming market segment, with promises of revolutionary patient monitoring and real-time analytics for patients with chronic diseases and complex needs. More than $400 billion may be up for grabs in the healthcare Internet of Things arena, and big rewards are in store for the health IT vendors that can turn consumer favorites like fitness trackers into devices with real clinical and financial value.
But providers have set a high bar when it comes to integrating patient-generated health data into their workflows, and developers have largely been unable to meet the expectation that an electronic health record should be able to data input and insight output capabilities with the same level of intuitive ease.
In the Quest and Inovalon survey, just 4 percent of primary care providers were certain that there are already available tools to deliver the insights they need within their desired workflow. A further 40 percent said the capabilities probably exist, but they weren't sure.
Investment in point-of-care analytics capabilities may be able to help bridge the gap between expectation and reality, especially if vendors continue to embrace standards-based applications that take a brick-by-brick approach to building infrastructure.
The use of application programming interfaces (APIs) and data standards like FHIR are heating up as vendors start to realize that plug-and-play big data analytics modules are likely to be the future of the health IT ecosystem. Point-of-care tools with rapid data delivery will no doubt become a major part of that environment.
When data is available quickly, without breaking the flow of an appointment or requiring a patient to take additional actions that may increase the risk of falling through a gap in the care continuum, both sides of the care equation have a better experience. Providers can make more informed decisions that may change the course of a patient's healthcare journey for the better, while patients are more likely to be satisfied with what is usually a nerve-wracking and stressful process.
As the industry reaches the point of no return for value-based care and quality-driven metrics, healthcare providers should look to embrace point-of-care analytics, diagnostics, and reporting as a way to speed up a cumbersome, time-consuming process while expanding their ability to make smart, educated choices about clinical care.