Big Data Integrity Needed to Use Genomics for Care Coordination
Genomic data will only be able to improve care coordination and personalized medicine if the industry can develop the big data integrity and analytics capabilities to ensure sharing across the care continuum.
- Genomics is the cornerstone of the cutting-edge precision medicine programs aimed at eradicating cancer and other high-impact diseases, but it can also have a significant impact on improving more generalized patient outcomes.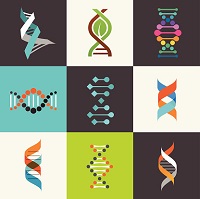 A new report from WEDI explains how genomic data could be the key to managing populations with a personalized approach to medicine – if healthcare providers are able to boost the integrity and quality of big data sources that can combine to support care coordination, clinical decision support, and population health management strategies.
"Genomic medicine offers the potential to greatly improve medical practice by tailoring the preventive, diagnostic and therapeutic care available to each patient," the report states. "However, this potential depends on high-quality data that can be readily accessed and applied in the patient care setting."
"Although improvements to electronic health records have been made, much work remains to optimize their ability to support genomically informed care, and in turn, for genomic information to contribute to improvements in care coordination."
As more entities along the care continuum create, encounter, and leverage big data, the healthcare industry will need to understand the challenges and use cases within this complex ecosystem before it can successfully utilize genomics for care coordination, better outcomes, and personalized medicine.
READ MORE: EHR, Biobank Data Uncovers Genetics of Personalized Medicine
Tracking data across "multiple points of entry"
Patients generate huge amounts of data during every step along their healthcare journey, and genetic data is starting to become a more common component of the big data cloud that follows an individual across disparate care settings.
Originally the provenance of specialist geneticists and councilors, the growing emphasis on precision medicine – and the increase in actionable decision support based on genetic testing data – is bringing this information into the primary care setting and the hospital.
Primary care providers usually collect family history information as a matter of routine, the report notes. "The family history can indicate whether a patient is at risk for a genetic condition by revealing patterns of inheritance and disease within the family, and often provides direction as to further evaluation that may be needed."
A patient with a family history of colorectal cancer should be offered enhanced screening protocols, for example, such as more frequent colonoscopies than the average patient. The results of these screenings, whether positive or negative, will further inform the genetic risk score for the individual.
READ MORE: UVA Gene Mutation Research Method Speeds Precision Medicine
Genetic testing may also be warranted, leading primary care providers to refer patients to specialists or genetic councilors, who might conduct additional testing and risk screenings, or develop a forward-looking care management plan for the patient. In order to ensure continuity of care, primary care providers will need access to a summary of these results and potential next steps.
"The referring provider, specialist, geneticist and genetic counselor all need to access genetic data to provide optimal coordinated care," WEDI notes. "In addition, some treatment plans may require review and prior authorization by insurers. Timely access to the necessary information for those who need it will support optimal and timely care management decisions."
Other members of the healthcare community may also be involved in caring for patients with genetic concerns. Pharmacists, laboratories, care coordinators, emergency physicians, hospitalists, and even nutritionists and physical therapists may all play a role in helping patients manage genetically-related conditions – and they all need access to clean, complete, accurate, and timely data about the individual in question.
Patients will also wish to access their genetic profiles, and may be interested in charting genetic trends within their families. Prenatal and pre-pregnancy genetic testing is becoming more popular as researchers refine and expand the scope of these options, and the results may also influence preventative decisions, such as mastectomies for female patients with a high risk of certain breast cancers.
In order to ensure high levels of data integrity and appropriate health data interoperability, "an integrated EHR capable of accepting and sharing data with each of these providers is essential to coordinated care in the expanding area of clinical genetics/genomics," WEDI states.
READ MORE: Point of Care Diagnostics Usher in Era of Personalized Medicine
Developing big data storage, standards, and analytics infrastructure
In addition to open and accessible EHR interfaces, the healthcare system will need to raise the bar on big data analytics and the data standards that support advanced precision medicine work.
Enhanced data analytics and health information exchange infrastructure, along with sufficient tools for storing large amounts of information, will be vital for leveraging genomic data for care coordination, the brief continues.
"A whole genome sequence can take the equivalent of 100 feature length movies or 150 gigabytes of data storage," WEDI notes, emphasizing the need for innovative, flexible storage options and increased computing power to translate big data into meaningful results.
One of these options is the data lake, a popular new approach to developing repositories that can store big data in its raw state until it is needed for specific use cases. Using semantic computing techniques, these flexible warehouses can produce nearly limitless combinations of disparate data sources, generating insights unavailable to researchers and providers with traditional relational databases.
WEDI also suggests that the healthcare industry take a modular approach to developing analytics capabilities to foster clinical decision support tools to apply individualized insights to patient care. Application programming interfaces (APIs) may also provide a standardized platform for plug-and-play research and CDS capabilities.
Data standards such as FHIR, along with the growing interest in API use, will play a "critical role" in harmonizing data generated by different members of the care community while allowing researchers and patients to access the data they need to make new discoveries and informed decisions.
Addressing the questions of privacy and security
Data integrity and interoperability aren't the only challenges when it comes to utilizing genomics for care coordination and decision-making. Patient privacy and data security are also important issues to tackle.
"Given the rapid advance of genomic technologies that are transforming health care, consistent, robust data privacy protections are needed and will help to foster patient trust and engagement in care," says WEDI.
The familiar privacy provisions of HIPAA, along with the specific protections included in the Genetic Information Nondiscrimination Act (GINA) of 2008, create an environment of privacy around genetic data. A patient's genetic information cannot be used to determine eligibility for health insurance or to set higher premiums for coverage, and may not be utilized to make employment decisions.
However, WEDI points out that GINA does not prohibit the use of genetic test results or predispositions to certain conditions in decision about life insurance, disability, insurance, or long-term care. Only about half of US states have their own protections for these areas that are not included under GINA.
Data security is a perennial concern for healthcare organizations, and security policies must extend to cover access and sharing of genetic data, the report asserts.
"Policies should also govern the safe transmission of data for risk assessment, analysis and interpretation, diagnosis, and decision making for treatment, and finally, to secure the data, as with other patient longitudinal record data, in a safe environment," says WEDI.
"Emerging investment in this space includes the use of blockchain technology and strong private key encryption to maintain digital DNA privacy and individual anonymity, allowing for even more secure data sharing."
Overcoming financial and reimbursement barriers
The potential uses of genomics for care coordination, precision medicine, and population health management may be virtually limitless, but the funding available to reimburse providers for personalized medicine services is anything but plentiful.
Few payers currently reimburse for a broad array of genetic tests, and may feel as if the business case for doing so is still lacking. Genetics may hold promise for predictive analytics and preventative care, but providers and researchers are still at the very beginning of the journey when it comes to translating DNA into dollars.
"Readily available and well-codified genomic data to integrate into analytic models presents the next great land grab opportunity for health care as an industry," predicts WEDI. "As both the cost of testing decreases and the scientific knowledge of the genome increases, actionable insight on available data is more often able to be part of the data and analytic foundation necessary for care coordination."
"Partnering with providers using genomic data, especially in a reimbursement model that is based on value where providers are best aligned with a need to not duplicate diagnostic tests and leverage all information and analysis currently available, will also foster a greater push toward health care's triple aim of optimizing quality, outcomes, and cost," the report adds.
As the cost of genetic testing continues to fall with each new advance in sequencing and analytics, payers may feel more comfortable reimbursing providers for screenings that can foster coordinated care and value-based services.
"The ability for payers and providers to leverage this data for a more complete picture of the individual and to run this data against a larger set of tens of millions of individuals will only improve the predictive power of analytics and, in the process, create a more robust care coordination offering for the benefit of individuals and the nation at large," WEDI said.
If healthcare stakeholders can improve the integrity and standardization of genetic data, open up new analytics and interoperability pipelines, employ strong privacy and security protections, and encourage payers to reimburse for genetic tests that foster coordinated preventative care, the industry may be able to utilize genomics to its full potential.
"The presence of a broad set of genetic information for the health care community (patients, providers, payers and others) to access for shared decision support is no longer a promise, but a reality of the day in which we live. As both cost and access to testing barriers continue to be removed, now, more than ever, is the time for the industry to not only consider, but move aggressively toward a common standard for genetic information exchange," the report urges.
Continued research and investment in personalized medicine, care coordination, and the data standards that drive them will be required before providers, patients, and payers all reap the rewards of genomics and precision medicine.
---
The Role of Healthcare Data Governance in Big Data Analytics
How Precision Medicine Will Shift from Research to Clinical Care
---