Big Data Analytics Vendors and Products: Who's Using What?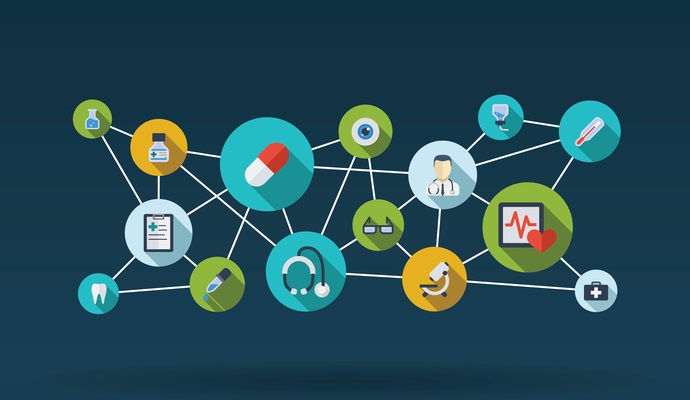 - Curiosity might get incautious cats into trouble on occasion, but when it comes to big data analytics in the healthcare field, curiosity is a good character trait to have.  In an era of consolidation, acquisitions, financial instability, and shifting reimbursement structures, fierce competition between hospitals for patient loyalty and market share means nothing can be left to chance.
Healthcare organizations are eagerly implementing clinical and financial analytics capabilities, along with health information exchange connections, business intelligence tools, and utilization management software, which can use big data to paint a picture of shortcomings and opportunities in a deep and meaningful way.
From choosing a vendor to optimizing a product once it's in place, building up data-driven capabilities is no easy task.  For hospital executives operating under tight budgets and thin margins, understanding the latest trends in big data analytics spending can help shed light on tough investment decisions.  While the number of organizations currently employing predictive analytics may be relatively low, there are plenty of other available technologies that are seeing rapid uptake and growth.
What big data analytics infrastructure are hospitals installing, and what vendors are they choosing as partners in the journey towards financial security as accountable care begins to demand higher care quality, better outcomes, and more nimble responses to crises for hospital leaders?
Business intelligence capabilities  
READ MORE: HIMSS Tool Offers New Healthcare Business Intelligence Insights
In healthcare, "business intelligence" is a broad term for the marriage of clinical and financial data points that help organizations make better decisions about the flow of revenue.  Everything from ED utilization rates to the number of high-cost imaging tests to the amount of pudding cups that expire before use can contribute to a hospital's bottom line, and all that data needs to be collected, interpreted, and reported to an analyst who understands what it means.
According to data derived from the Definitive Healthcare database, a whopping 80 percent of all registered hospitals in the nation currently use some form of business intelligence software, ranging from data warehousing and revenue cycle management to operational management and supply chain analytics.  Of the 4084 hospitals with bed sizes listed, more than 3400 are smaller facilities with 500 beds or fewer.
Perhaps unsurprisingly to health IT hawks, Epic has secured a massive piece of this market. In 2014, Epic's Clarity business intelligence offering was in use in 33.7 percent of hospitals.  That number has risen over the past year to 34.9 percent, leaving the Verona, Wisconsin company running circles around its nearest competitors, MedeAnalytics and Strata Decision Technology.
But there is still hope for smaller players in the relatively fragmented market to pick up new clients.  In addition to the 20 percent of hospitals still searching for a first-time partner, there is a healthy market for replacement technology.  Nearly ten percent of the 2000 hospitals with recorded software implementation dates have replaced or have contracted to replace their business intelligence systems.
READ MORE: IBM Grows Watson with $2.6B Truven Health Analytics Purchase
Vendor neutral archives
Big data analytics requires more than just ICD-9 codes or a data warehouse that can extract meaning from human-generated clinical documentation.  Medical imaging is a crucial part of diagnosis and treatment for a vast variety of conditions, and those images can be stored and accessed through a vendor neutral archive. This technology produces a centralized, standardized location for imaging data built on DICOM data standards for interface-agnostic retrieval of information.
Leaders in the vendor neutral archive space include Lexmark, Teramedica, and Agfa Healthcare, most of whom are working with hospitals on the smaller end of the spectrum.  Of the 393 hospitals included in the database, 255 have fewer than 250 beds.
While the sample size is somewhat small, vendor neutral archive implementation appears to be a relatively recent phenomenon.  The majority of implementations were conducted after 2011, and may continue to accelerate as healthcare organizations increasingly recognize the importance of storing and exchanging health information in standardized formats.
READ MORE: HIMSS Health IT Score Gauges Value of EHR, Big Data Adoption
Health information exchange
Health information exchange isn't just required a component of meaningful use.  It has significant implications for revenue cycle management and population health management.  Avoiding unnecessarily repeated tests, ensuring that patients and providers have access to pertinent information in a timely manner, and developing a community-wide pool of records for big data analytics are among the top reasons why hospitals invest in HIE capabilities.
And once again, they are turning to a familiar name to do it.  The Definitive HC data shows that Epic scores even bigger in the HIE department than it does with business intelligence, scooping up 50 percent of the HIE infrastructure market despite its reputation for keeping data exchange on the back burner.
Medicity and Orion Health, a connectivity services provider, come second with ten percent each.  RelayHealth, best known for its patient engagement efforts, comes just ahead of Siemens and eClinicalWorks, while Allscripts and NextGen bring up the rear.
A total of 3019 hospitals, many of them falling in the mid-sized category, have some form of health information exchange connectivity, which bodes well for industry efforts to improve interoperability, connect disparate data sources, and smooth the experience of patients as they travel along the healthcare continuum.
Care coordination and population health management
Helping a patient's data follow him between providers is one thing, but coordinating his care so that he only visits the specialists and facilities absolutely necessary for his wellbeing is quite another.  Population health management can be effectively handled through even a basic EHR system, but dedicated care coordination software may add extra capabilities and reporting to a difficult yet increasingly important competency.
Epic is a winner yet again in the care coordination technology segment, with nearly two-thirds of providers choosing the monolithic mainstay over other competitors.  Allscripts and Midas are closest behind, with 11 percent of the 2721 hospitals included in the data set, while 4 percent of organizations are using a proprietary or homegrown solution.  Phytel, an up-and-coming player in the population health management field, makes an appearance with 3 percent of the market share, while cloud-based athenahealth makes do with just a foothold.
Of the 1500 hospitals that use an Epic product, more than 900 are smaller than five hundred beds, contrary to the conventional wisdom that Epic is best suited for the biggest facilities due to its structure and hefty price tag.
Despite the appearance of a solid Epic lock on the market, however, fewer than half of the nation's hospitals are included in the sample.  While the unrepresented facilities may be content to use their EHRs for whatever population health management programs they have in mind, the growing emphasis on preventive, coordinated care as the key to reimbursement may start to crack the market open for the vendor community.
Healthcare organizations will have a difficult road ahead of them if they wish to purchase and implement big data analytics and population health management technologies while simultaneously shouldering financial risk through accountable care arrangements, but the modern healthcare environment demands that providers cannot embrace payment reform without data analytics to back them up.
As new and hungry vendors develop more standards-based, innovative products to meet the growing needs of providers, the market may shift in unexpected directions thanks to significant changes in reimbursement structures at the federal level.  Organizations must arm themselves with health IT tools that encourage big data analytics as a way to gather insight and make strategic choices that lead to higher revenues and higher quality patient care.